Click here to get this post in PDF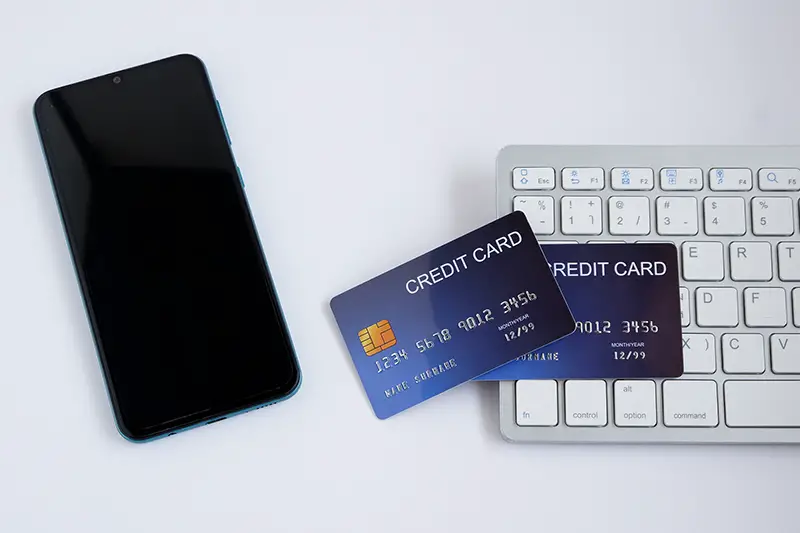 No matter where you are in the world, unsecured loans will always be an option. They can be one of the best ways to quickly cover larger expenses or help you jump-start a new business, and if you handle them correctly, they can even bail you out of serious trouble.
However, finding the right unsecured loans is the hard part. With so many available, there's a glut of them to choose from, and not all of them will match your needs. Beyond that, loans can sometimes seem hard to compare, and many people will feel intimidated by their first loan or credit card choice.
For many people, a credit card can be a much more reliable and effective option, providing great security and more flexibility than a one-time loan. However, just like loans, it's extremely important to make sure that you're getting something you can rely on, no matter how specific your requirements actually are.
Why Use a Credit Card Over a Loan?
Loans and credit cards are similar, yet also distinctly different in many ways. While they can overlap in many situations, there are also scenarios where one is clearly better than the other, meaning that it helps to know why a credit card might be the superior choice in certain cases.
When Should You Use a Credit Card?
First of all, it's important to understand that credit cards are best for smaller sums of money. If you're borrowing huge amounts of money very infrequently, then a loan is better – but a credit card will massively improve your financial flexibility if you borrow small sums very often.
Not only can they be used to make purchases – both personal and business-related – but you can also use them to consolidate debt or get a better handle on your own personal finances. Even better, they're protected by the Consumer Credit Act, so you can claim money back on lost or faulty purchases.
Flexibility
A credit card has one obvious benefit that a loan doesn't – a massive amount of flexibility. You can borrow money as needed, pay off as much as you want each month (as long as you hit the minimum amount), and can even pay off the full amount all at once with no penalty.
Remember that credit cards are a thing you retain once you've used them, rather than just taking out a one-time loan. While the difference might not be massive here, it can help to know that you have a borrowing option on standby, rather than having to make a lengthy call to your bank for another big loan.
This kind of flexibility and (relative) independence gives you a lot more control over how you borrow money, where it gets used, and how you pay it back. For a lot of people, this can be a very practical solution, especially if they're repeat lenders – like a business owner who might want to use their credit card as an emergency measure.
Control
While flexibility and control might go hand-in-hand, it's important to remember that credit cards offer a good mixture of both, with relatively limited downsides. Being able to decide when and how you repay borrowed money gives you much more wiggle room, making it a little bit easier to manage your finances.
Loans are often designed around being paid off long-term, which means that you can get penalties for paying it off earlier. With this in mind, a credit card can be a much better choice for tackling short-term money issues, since it allows you to properly manage your money without paying off debts at an arbitrary slow pace.
Security
Card purchases are also protected by laws such as the Consumer Credit Act, meaning that you can get more protection if something goes wrong. This is much better than relying on a loan since it often puts all of the responsibility in your hands (meaning that all of the punishments or penalties will go to you as well).
Beyond that, a credit card can be a more official option with a much lower chance of being scammed. While there are still nefarious credit card providers out there, as well as completely illegal credit card "deals", you can always get one from a trusted bank instead.
While loans are a great tool, they're also subject to a lot of scams and unethical business practices, such as payday loans (which attempt to gouge money from the victim's wallet by preying on their last-minute financial needs before payday) or loans with rapidly increasing interest rates.
Finding the Right Credit Card
The first time you approach the idea of a credit card, you might assume that they're all the same. However, just like loans or any other financial tools, they can vary heavily for a wide range of reasons, and no two of them will be exactly the same in terms of what they offer.
Picking out the right card for your needs can seem daunting at first, but you mostly just need to think about what you actually need from a card. It doesn't matter exactly what you use as long as you're happy with the end result.
It's important to think things through, take your time, and look into the precise details behind your loan. Choosing the right credit card provider choosing the right loan, and you can never be too careful when money is involved. Even the smallest change in the terms and conditions can completely alter the end result.
Practicality
A credit card (or kredittkort, to Norwegian speakers) is a tool of great financial flexibility, but it also needs to be used in practical ways. Not all credit cards will be practical for each situation, especially if the lender has placed certain limitations on how they can be used.
For example, some banks many offer cards that are meant for business purposes. While nobody can stop you from using it to buy personal items, the interest rates and general usage of the card will be geared towards big business purchases, which can skew your results and alter how much you're paying back.
Credit cards also rely on you building up a credit score, something that you can mostly achieve through a credit card. People who don't have a great credit score yet might have more limited options, meaning that they have a smaller pool of possible cards to choose from.
Repayment
While you have a more freeform way to pay back credit card debts compared to a loan, you also need to consider the fact that there will be a minimum monthly amount you have to meet each month. Ideally, you want to pay back more than this amount to combat interest and pay off the debts much faster.
Of course, this also means looking into the specific details behind each card and provider, making sure that you know what kind of payment structure they expect. The lower the minimum, the less you need to pay off each month – but you'll also be paying it off much longer if you only pay back the bare minimum.
On the other hand, a higher monthly minimum can mean that you need to dedicate more money towards paying the card loans off. Remember that this amount is usually based on how much money you get from the card, so larger loans equal longer and larger repayment plans.
Interest
Higher interest will mean that you'll owe more and more money the longer you keep it all unpaid, meaning that it can become a huge problem for people that are wanting to repay over an entire year. On the other hand, higher interest might not matter as much if you're just wanting a quick, one-off loan that you'll pay off within a month or two.
While lower interest rates are definitely possible, these usually only happen with very specific kinds of cards. It's important to make sure that you're finding an interest rate that works for you, especially when you take all of the other details about the card into consideration.
Credit Score
The lower your credit score, the harder it can be to get some top-tier options. If you haven't already worked on building up a credit score, then it can be important to start doing so before you need any emergency loans – the higher your credit score, the better.
Having a good credit score gives you access to a lot more options, some of which can be excellent safety nets or last-minute emergency deals if you get hit with unexpected financial troubles. Without a good credit score, you're stuck using a more limited selection of credit card deals and systems.
Whatever you're looking for, it's important to take things one step at a time and not rush ahead too quickly. Like any financial matter, you need to be sure that you're choosing the right tools for your situation since a bad choice can quickly lead to you having headache-inducing debts or credit cards that you can't use.
You may also like: How to Get out of Credit Card Debt
Image source: Shutterstock.com