Click here to get this post in PDF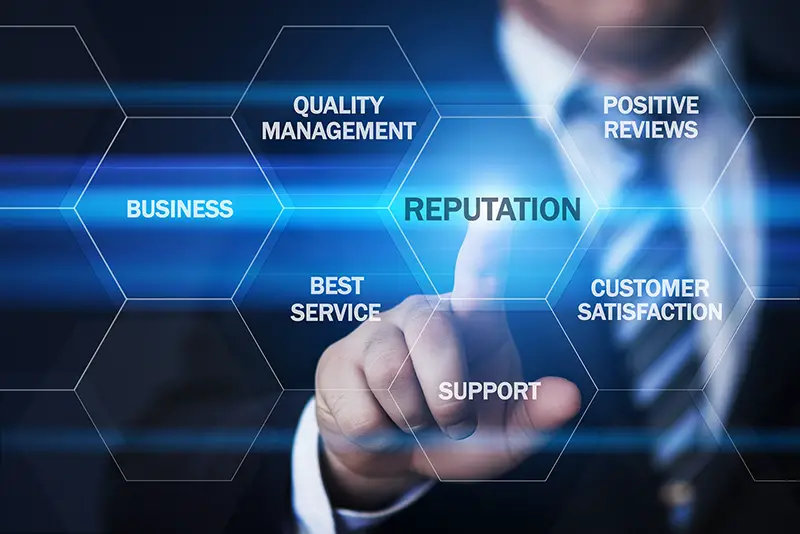 No business today can afford to ignore the importance of managing its online presence. In a world where most people use the internet to find information about companies, it's crucial to ensure your online reputation is as positive as possible.
There are four key elements that every business should focus on when building a reputation management strategy: creating a solid social media presence, monitoring customer reviews, developing an effective crisis communication plan, and using SEO tactics to improve your search engine ranking. You can get detailed information on internetreputation.com.
Creating a Strong Social Media Presence
One of the most important aspects of reputation management is having a solid social media presence. By creating profiles on popular social media sites and regularly updating them with fresh content, you can create a positive image for your business and make it easier for potential customers to find you online. It's also essential to interact with customers on social media, responding to comments and questions in a timely manner.
Monitoring Customer Reviews
Customer reviews are another vital factor to consider when managing your reputation. Monitoring review sites such as Yelp and Google My Business and responding to any negative reviews can help prevent potential damage to your reputation. It's also important to make sure that any positive reviews are highlighted on your website and other online profiles.
Developing an Effective Crisis Communication Plan
When a crisis hits, it's crucial to have a plan to address it. An effective crisis communication plan should include a statement of principles, contact information for key personnel, a media relations strategy, and a social media strategy. By having a plan in place, you can minimize the damage to your reputation caused by a crisis.
Using SEO Tactics to Improve Your Search Engine Ranking
Finally, using SEO tactics to improve your search engine ranking can be another essential part of managing your online reputation. Creating high-quality, helpful content and optimizing your website and blog posts for specific keywords can make it easier for potential customers to find you online. SEO is also an excellent method to publicize your company's good news and ensure that this type of content ranks at the top of search engine results.
Every business with an online presence should have a strategy to ensure that the image they present on the internet is the one they want to project. Focusing on these four key elements is essential for a company looking to manage its online reputation. By building effective strategies focused on these points, you can ensure that your business's online reputation remains positive and helps you attract new customers.
You may also like: Repairing Your Business' Online Reputation
Image source: Shutterstock.com