Click here to get this post in PDF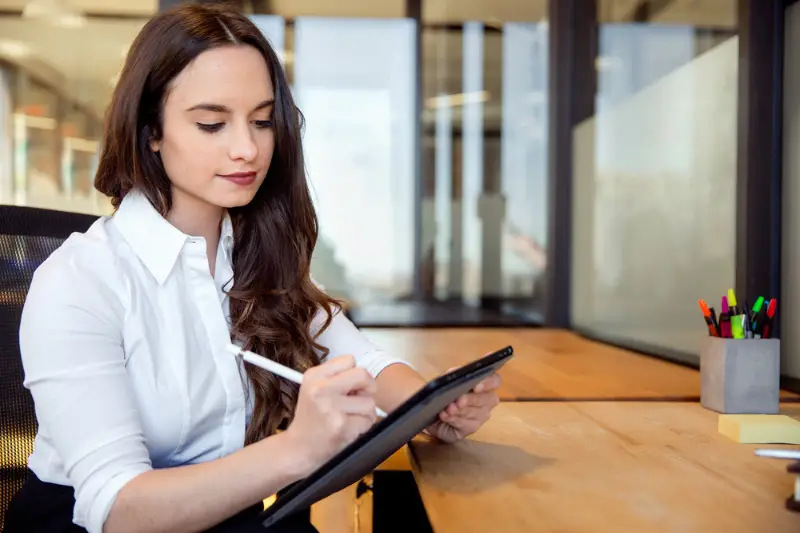 Banish the thought of dull classes in high school or long college lectures. Note taking actually benefits you no matter what your age or occupation.
Taking notes can help you manage your time and create your own reference library. In meetings, they help you absorb all the information flying around you. Even marketing guru Tim Ferriss swears by the value of note-taking.
And with technology on your side, you can now take your note-taking online. By syncing your apps, you can access your notes anywhere. You won't have to worry where you left that to-do list or those meeting minutes again!
Curious about the power of note taking apps? Read on to learn more!
How Do Note Taking Apps Work?
They work much like any other app. Input text, images, or audio into the app on your device.
Others offer digital ink technology. This lets you write straight into the app using a stylus.
Many apps let you color code your notes to easily find the contents again. Or apply labels and tags for easy searching.
They all use a form of cloud storage to store your notes.
How Do I Choose the Best Apps?
It all depends on your needs. Many devices come with note-taking apps built in, like Microsoft OneNote or Apple Notes.
An app like Evernote lets you take notes in a variety of formats. Type or dictate notes, or snap a photo of handwritten notes to store them online. Organize notes in virtual notebooks.
If your budget is tight, try out the free Google Keep. Add tick boxes to turn a note into a handy list. Or attach images and URLs to notes for later browsing.
Do you need to work across a team or group? Choose an app that lets you share notes with co-workers, like Dropbox Paper.
For those who want to preserve (or take) handwritten notes, try MyScript Nebo. It recognizes handwriting and works with devices like the Apple Pencil.
How Do I Sync My Notes?
Syncing notes between devices is a straightforward process. Simply connect the device you're using to the internet and choose the 'sync' option.
The new or updated notes should appear the next time you open the app on a different device. If they don't, hit 'sync' on the new device. This manually syncs the devices with the main cloud-based app.
You can even sync contents between different apps. Say you've made notes on some of your customers in your customer management software. Now you want to add those notes to your email marketing system.
Use a Pipedrive and Mailchimp automated sync to get the information where you need it most.
You Get out What You Put In
Taking notes is a great way to store knowledge and keep handy reminders. But they're only really useful if you use the notes again.
Choose an app that makes it easy to store and label notes. And improve workplace productivity by choosing apps that support teams. Share and sync notes across groups of workers.
Check out our other articles on productivity