Click here to get this post in PDF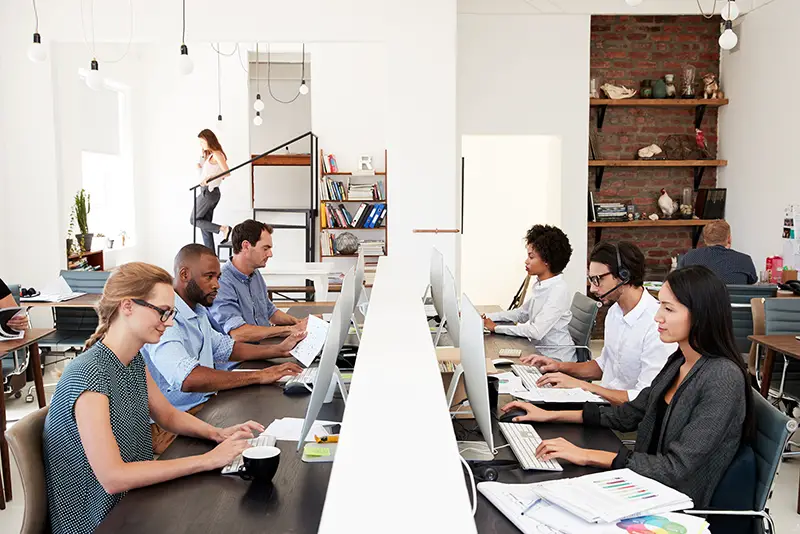 Not all workplaces offer us a rewarding career, a team environment, and comfortable working conditions. Sometimes we can end up in a place that makes us dread waking up on a Monday morning and sucks the energy out of our every pore. Do you think your work is the cause of your stress and unhappiness? Here are 4 ways to spot the red flags that could indicate that you have a toxic workplace.
Is There a High Staff Turnover?
Have you noticed that the faces you see around the office are changing all the time? Are your weekends taken up with staff leaving parties, or are you training a new start every week? If there is a high staff turnover at your place of employment, this is a huge indicator that something isn't right. 
People rarely leave a job with excellent perks and a happy atmosphere. People usually go because they are unhappy, and the employer isn't offering them anything to convince them to stay. In fact, all the boss might do is visit a local employment lawyer in Birmingham, get advice, and place in the employee's hand a non compete agreement Alabama to stop them from taking company ideas and information to their next job. 
Look at the Staff
Staff members that look exhausted and unhappy are the victims of a toxic work environment. A bad company will overwork their staff, expecting them to work over and beyond their contracted hours to compensate for the lack of workers because of high turnover. Staff will be guilted or forced into working long hours by their employer, who may threaten sackings if they do not.
The number of absences will continue to rise because the employees have become sick with stress and unhappiness or simply do not want to come to work.
What is Company Communication Like?
A lack of communication can often be the cause of discontent in the workplace. If employees receive no direction or information about their tasks for the day, they will be left wandering around wondering what to do. Some employees will apply themselves and find work to do, while others will sit and do nothing or mess around. This can cause resentment and friction between employees. Good communication in a work environment is paramount. It requires clear verbal and written communication and active listening skills from employees and managers.
Is the Standard of Work Good
Unhappy staff will take no pride in their work as they do not respect the company or its reputation. If employees are never praised or rewarded for their work, they will give up and do the bare minimum to get by. As a result, the company will produce sub-standard products and services and will lose a large number of customers. When the whole company starts to fail, employers will become even angrier and the atmosphere more toxic. Rewarding and praising staff for their efforts will make them feel appreciated, and they will be happy to continue the good work. 
Unfortunately, it is really up to employers to fix a toxic work environment and not a lone employee. If you want to try, then you could discuss the matter with your colleagues and call a meeting with management to work out the best course of action for the company.
You may also like: Trends & Transformations – The 5 Most Positive Workplace Trends of the 2000s
Image source: Shutterstock.com