Click here to get this post in PDF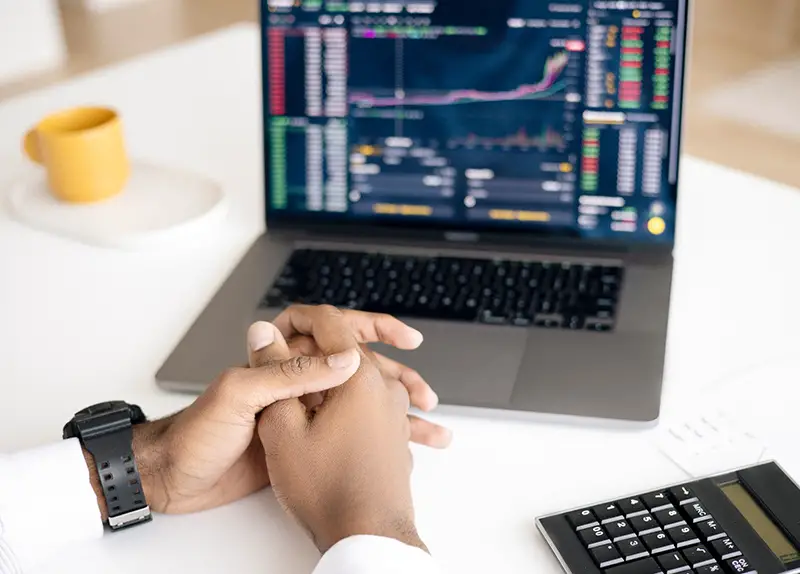 Litecoin, like other popular cryptocurrencies, has continued on a bullish trend into 2021. The coin now sits at 241.22 USD, a massive increase from many of its price predictions back in 2020. With the coin believed to reach new all-time highs, many wonder if there is still time to join in on this investment trend or if the currency is about to crash. Before determining the answer to this question, you might first be wondering, what is Litecoin? That is, other than the digital silver to bitcoin as gold.
The cryptocurrency, Litecoin
Litecoin is another popular altcoin that trades under the ticker symbol LTC. The coin was designed by a former Google employee and engineer for a crypto exchange, Charlie Lee, back in 2011. Charlie is known as a controversial member of the cryptocurrency space, having a reputation for selling off his Litecoin holdings right before a collapse. Charlie Lee continues to act as the Managing Director of the Litecoin Foundation and the leader in pushing the coin's adoption. This has included projects such as a partnership with the Ultimate Fighting Championship (UFC) to be their official cryptocurrency.
That said, the coin itself does have advantages over Bitcoin, including the speed at which transactions occur. For comparison, a block is created every two and a half minutes. This is four times faster than a block is made with bitcoin. When compared to bitcoin, many cryptocurrency enthusiasts have begun to recognize the coin as being practical for everyday usage.
Investing in Litecoin
Litecoin continues to share many of the same attributes as bitcoin. Among these similarities are their fixed supply, being powered by the Proof of Work (PoW) consensus, and having block reward halving. The most recent occurring in 2019, in which the price increased 500% in reflection of bitcoin's momentum after its halving. Like bitcoin, the asset also continues to be volatile, hitting incredible lows even after a period of highs. Again this is not uncommon to cryptocurrency assets, which are all more volatile than traditional investments.
Despite these influxes, the coin continues to rank in the top 10 currencies by market capitalization. This suggests to investors that this investment will continue to be worthwhile even in an ever-changing cryptocurrency market, and 2021 will be no different. In fact, the coin began the year with a strong start, setting a new high over last year. In a technical analysis conducted by an industry professional, it was confirmed that similar to the previous market cycle, Litecoin could face a sudden shift in user sentiment, causing prices to sore up by 10,000%. Price predictions from cryptocurrency influencers share that after a period of consolidation, the coin is in a position to hit a peak of $1,000 – $1,200 by 2025. Some even suggest new prices of $2,500 by 2030.
How to invest in Litecoin
Those interested in investing in Litecoin can do so in a few different ways. Among the most common is the purchase and hold method. LTC coins can be purchased online through many of the most popular cryptocurrency trading platforms. From there, investors may decide to move the coins into an online or offline wallet for storage until the price moves in a favorable direction and selling is advantageous. This strategy can be profitable if executed properly, and investors can be patient without becoming fearful if prices change. The coin has fluctuated many times, and those who have sold early found that they missed out on big winnings.
A second option for investing is short-term trading, such as day trading or swing trading. With these methods, investors try to take advantage of the short-term price swings common in the cryptocurrency space. In spot trading, cryptocurrencies can be bought in the dips, with the aim to sell high on the next swing. If the price begins to fall with no end in sight, there, unfortunately, is no way for the trader to make a profit.
You may also like: What Is Better – Cryptocurrency or Forex Trading?
Image source: Pexels.com