Click here to get this post in PDF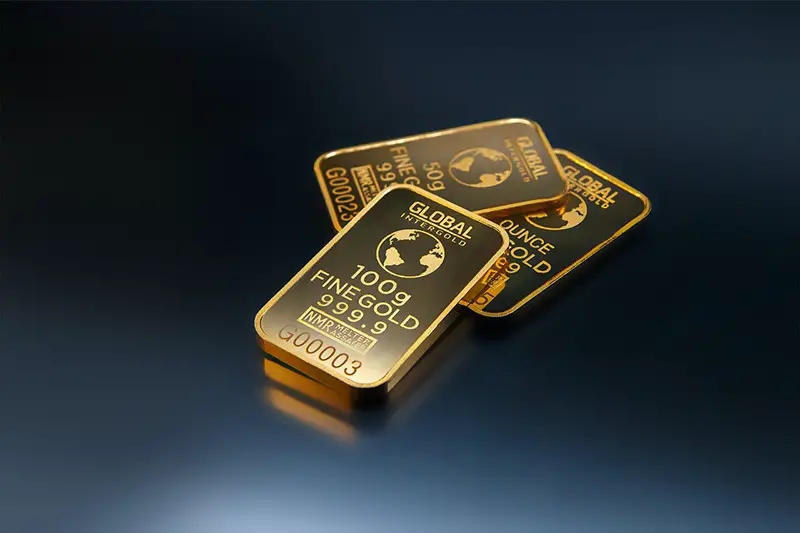 Gold, one of the leading precious metals, has very many applications for different industries. Historically, the main use of gold was making ornaments, especially jewelry. Because it is malleable, it can be smelted sheets, drawn into wires, and formed into varying shares. Other uses of gold include aerospace, medical, and glassmaking. 
In addition to these utilities of gold, it also serves as a vehicle for monetary exchange, especially through gold bars and coins. Although most countries transitioned to paper money, people still invest in gold. One of the main reasons why people invest in gold is to outwit recession and inflation. In this post, we will take a closer look at investing in gold during recessions and demonstrate why it is an excellent idea. We will also tell you how to invest in gold. 
Why is Gold Preferred During Recession?
The primary reason why gold stands out from the pack is that it contains an intrinsic value. In contrast, the value of the US dollar, UK pound, or Hong Kong dollar can easily drop in value based on the performance of the economy. If a country undergoes hyperinflation, such as Zimbabwe in 2008 and Germany in 1923, you can find yourself with papers that are worthless or worth very little. However, gold's intrinsic value does not fall and you can expect your investment to be "recession-proof." Other reasons why investors prefer gold during recessions include: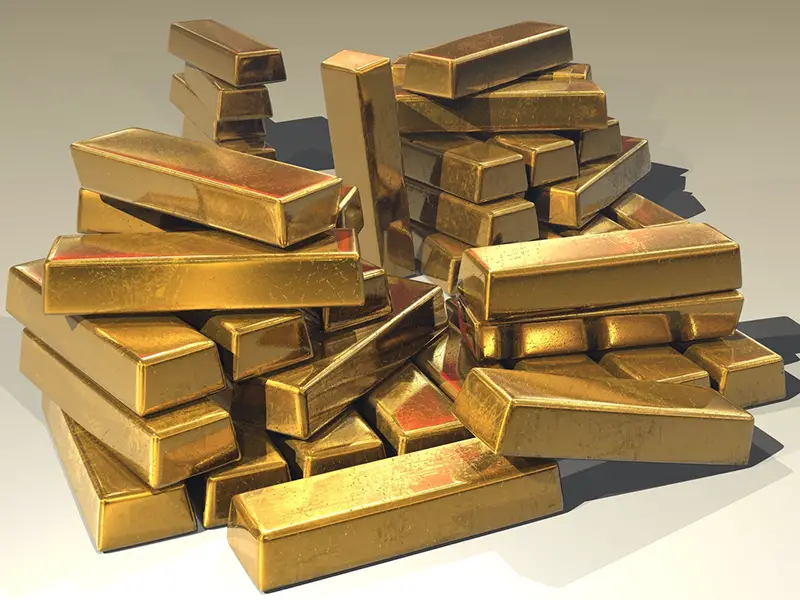 The Value of Gold Increases During a Recession 
When it becomes apparent that the national or world economy is in a recession, investors shift from high-risk stocks and bonds to gold. Therefore, the growth in demand pushes the price of gold higher. Imagine you will be smiling because of the gold value growth during a recession as others who invested in shares alone incur huge losses. 
Saving in Banks is Less Attractive During Recession 
The moment inflation hits the national or global economy, the money stored in banks is not spared. So, if you had stored $10 million in a bank and the inflation strips the dollar 12%, your money will go down with the same margin. To avoid such losses, you need to diversify the investment portfolio so that gold is part of it. This means that even if the price of stocks or cash falls, the loss will be minimal. 
Helps to Hedge You Against High-Interest Rates 
To optimize their profits, banks charge clients some interest to keep their cash. Note that this fee is charged even though your money is lent to other people for a profit. When you invest in gold, there is no one who will come to ask for a storage fee. The only time when you will be charged a fee is if you opt to store it in a professional repository. 
How to Invest in Gold
To invest in gold during a recession is pretty simple. You identify a good online gold seller, place your order and the bars/ coin will be delivered to the selected location. If you will be storing the gold at home, ensure to prepare a secure safe that buglers cannot easily break. You might also want to use a repository if keeping the gold secure at home is challenging. 
When selecting a gold dealer, make sure to review the company's profile carefully. This can help you to avoid scammers interested in stealing your money. Again, you might want to start by ordering small quantities and build the cache with time. One of the top gold dealers is GoldAvenue.
If you want your investment to withstand the negative forces of recession, precious metals, especially gold, is the way to go. Their intrinsic value withstood the Great Depression of 1930, the oil price shock of 1974, and even the Second World War. With gold, you can never go wrong in protecting your investment. 
You may also like: Should You Grab Those Gold IRA Investment Opportunities & How?
Image source: Pexels.com