Click here to get this post in PDF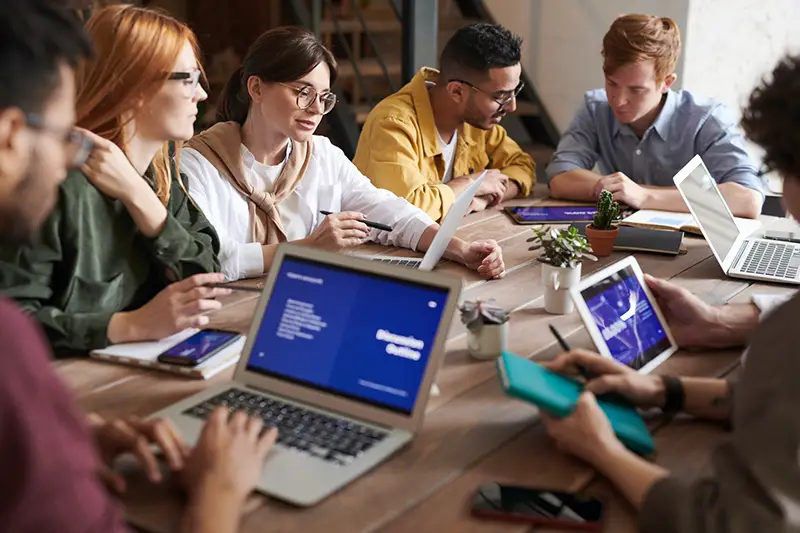 There comes a point in every business where a refresh is needed. Perhaps you have been operating in the same way for too many years and you are seeing a decline in customer engagement and satisfaction. Whatever the reason may be, giving your business a little refresh can be an effective way to get your business thriving again.
Full rejuvenation of a business is a huge task, however there are smaller steps you can take instead that will give your business a much-needed refresh. Follow along for our top tips on how to steer your business back into success. 
Invest In Modern Marketing
Modern marketing is a powerful business tool that, when used correctly, can boost the success of your business. What marketing strategies you use will be dependent on who your audience is. You have to think about who you are trying to reach and what strategies will be best to reach them. Your target audience needs to respond positively to your marketing. As a business, you can pay for online advertising on social media platforms and select the audience you wish to reach. This is an effective way to use digital marketing to reach your targeted audience and gain more engagement for your business. 
Another marketing strategy is B2B. B2B (business to business) marketing strategies would be the best method to use if the aim for your business is to sell goods to other businesses. B2B digital marketing can be effective in increasing sales as you can reach your target audience in a more efficient and direct way. If you're unsure where to start, check out these 7 B2B Marketing Ideas & Strategies For 2022 for some inspiration.
Improve Your Online Presence
In the digital age, it is essential for any modern business to have an online presence. No matter what you sell, or who your target audience is, the main way customers will find you is through the internet. This means you must have a professional, up to date website, that is a true representation of your brand. Your website may be the first impression a customer has of your business, so you need to ensure your website goes through regular maintenance, so customers do not encounter any technical issues. 
Another important aspect of improving your online presence is ensuring that you are active on social media. Depending on your audience, you may find customers look for your social media pages first before they visit your website. This means you need to be active on social media and regularly update your pages, so your customers stay informed. Your social media platforms are also a great way for your customers to interact with your brand. Statistics show that 78% of consumers are willing to buy from a company after having a positive experience with them on social media, so it is important you keep the lines of communication open. 
Rebranding 
Rebranding can be a good idea if your business is a little stale and needs a refreshed look. It could be that you no longer like your logo, your name, or you just want to try something new. Perhaps you are wanting to enter a new market and so your branding needs to reflect your new business model. Whatever your reason may be, a rebrand could be just what your business needs to get back on track.
Choosing to rebrand does not mean you change your entire business ethos. Instead, it is just a creative way to give your business a new lease of life to retain loyal customers as well as attract new ones. A rebrand can be an effective way to stand out from your competitors as you are demonstrating your willingness to grow and evolve as a business. If you are unsure whether a rebrand is right for your business, check out this article for further guidance. 
Staff Training 
Staff training is a simple but effective way to give your business a boost this year. Your employees play a vital role in the running of your business, and good employees aid in the success of a company. 
When giving your business a refresh this year, perhaps take the time to train your staff. Not only does it mean they can deliver better customer service, but it can be a good opportunity for team building and creating a bond within the company. 
Summary
The past few years have been a struggle for many businesses, with the pandemic forcing businesses to close their doors. However, as the world begins to reopen, consumers are ready and willing to spend their money, so it is important that your business is prepared. There are many ways to give your business a much-needed refresh, so use this article as a handy guide to get you started.
You may also like: How Online Marketing Can Help Your Business Grow
Image source: Pexels.com