Click here to get this post in PDF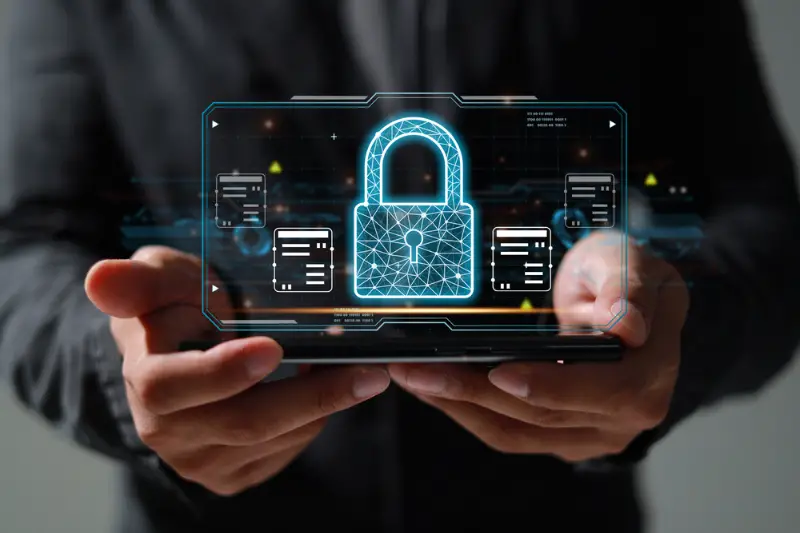 How safe is your company? As a business owner, it's your duty to keep both your employees and assets safe from danger and theft, but the reality is that many businesses don't do enough when it comes to security in the workplace.
From robberies, cyber attacks, and break-ins, there are plenty of ways your company could be at risk. Is there anything you can do about it?
Yes—and it all comes down to office safety. To learn more, keep reading to find some of the best ways to improve office safety procedures and protect your business from danger.
Start By Conducting a Risk Assessment
How can you reduce your security risks if you don't know what exactly your risks are? For this reason, your first step is to conduct a risk assessment for your workplace.
Sit down and brainstorm—then, write down all the risks that are a possibility within your workplace. Rank them from common to least likely, then come up with strategies that you can take to help mitigate the risks.
Have a Sign-In Policy for Guests
One essential step in your safety procedures should be to control access to the office. Every company should have a sign-in policy, where guests to the office must register and sign in.
This is especially important if your company is on street level, giving just about anyone the opportunity to walk in and potentially steal or cause damages.
On arrival, require all visitors to register with their full name, the reason for visit, and time of arrival. After checking in, issue them with reusable name badges so that it's easy to identify guests.
Make sure guests are always escorted by a staff member and not left to stroll through the office unattended. Then, when it's time to leave, ask them to check out by returning their name badge and writing down their sign-out time.
This is standard procedure for many companies, so it's something visitors will be familiar with seeing.
Invest in a Shredder
What happens to confidential and financial documents once they're no longer needed? Information security is a key part of running a business, so an easy step to keep documents from winding up in the wrong hands is to purchase a shredder.
With a shredder, you can quickly destroy all documents that are no longer needed. Otherwise, hackers or criminals could go through your trash, collecting vital info like credit card numbers or the personal details of your staff members.
After papers have been shredded, place them in a secure paper recycling container. Be sure not to leave them where they could accidentally be found by anyone.
Keep Important Documents Locked Away
For documents that you need to keep, but also protect, keep them locked away in a secure desk or filing cabinet. Only a few senior staff members should have a key, as a way of controlling access.
This applies to information such as HR files, confidential company papers, and any secret projects that you don't want to be released to the public.
Consider Hiring a Security Guard
Depending on the nature of your business, you might want to think about hiring a security guard. For large businesses or warehouses, it can be hard to keep an eye on the perimeter and always be aware of who is approaching your building.
While security cameras can help, it might be more beneficial to hire a guard, who's an expert in the field and can look after your company 24/7.
There are plenty of private security firms like Region Security Guarding that specialize in workplaces. They can provide peace of mind that your business is being protected.
Ensure Your Malware Is Up to Date
When you think about security, think about not only physical safety but also safety online. Cybersecurity is more important than ever for businesses of all sizes.
It's estimated that 58% of malware attacks across the country are aimed at small businesses, so you need to keep your online data safe.
Working with an expert IT firm can help, but at minimum, ensure all of your computers and devices have thorough malware protection, which helps prevent hacks and attacks.
Also encourage your staff to change their passwords regularly, making them complex and hard for criminals to guess.
You'll want to back up all of your data as well, so that if anything is lost, it won't be gone forever.
Encourage Staff to Speak Up
Don't underestimate one of your biggest assets when it comes to office security—your staff. They are your first line of defense against anything suspicious or weird in the workplace.
For this reason, empower your staff to speak up and say something if they're concerned. They know your office better than anyone, so whether they need to call the police or just alert management, know that you can count on them to help out.
Increase Security in the Workplace With These Tips
By improving your security in the workplace, you'll help keep staff safe, happy, and healthy, and also you'll protect your company's valuable assets. If your company could use a boost when it comes to safety, use the tips above to create a new safety plan for your office.
Most small businesses can't afford any losses, so by increasing your security, you're helping keep your company safe for years to come. Get started today and enjoy the relief that comes from knowing your business is protected! Did you find this article helpful? If so, please keep reading for more informative business content.
Also read: Watch out! Your business might need Professional security