Click here to get this post in PDF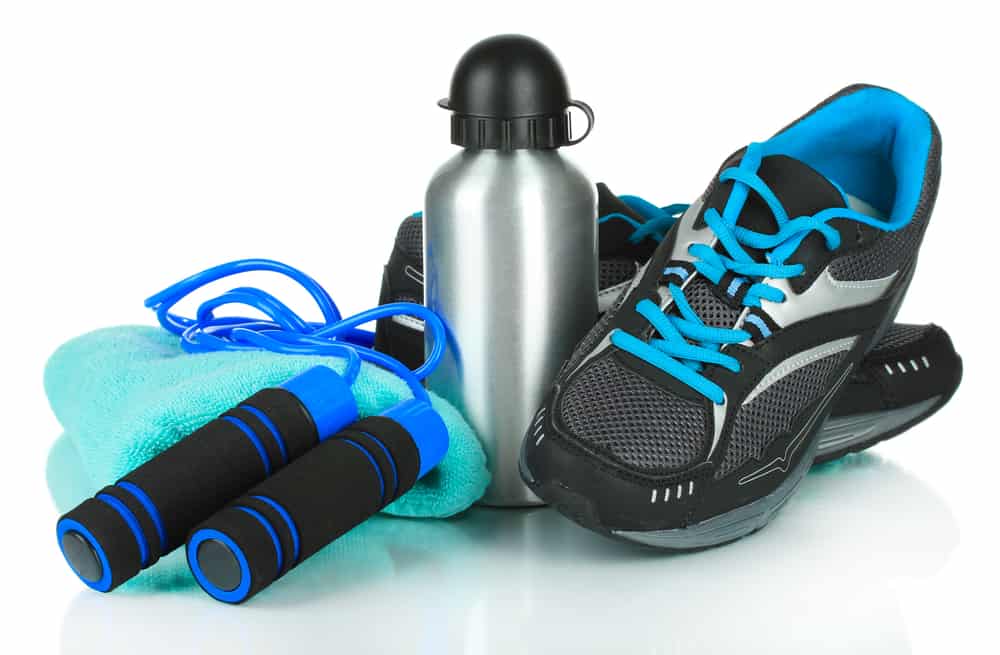 Whatever your job, if you are covering long working hours and find it difficult to make time for exercise and healthy living, you can quickly pile on the pounds and start feeling unwell. Poor sleep patterns, poor eating habits, and a generally sedentary working pattern not only leave you feeling tired but could also make you ill.
No matter how many hours you work, there are steps that you can take in order to improve your general fitness and health levels, regardless of whether you work in an office or any other location. You will need some dedication, and if you can persuade others to join in, this can improve your motivation and help ensure that you stick with your new health strategy.
Sleep
Sleep is critical to mental, physical, and emotional health. On average, a person needs between 7 and 9 hours of sleep every night, and it isn't possible to catch up on sleep. Some executives and even business owners swear by afternoon naps, and a number of businesses even offer quiet areas where workers can go for a lie down during the day.
Avoid blue light and electronic devices for an hour before you go to sleep, and this means not checking your emails or other work for the same period. Consider reading a book or doing some yoga exercises before bed if you want to find a way to help yourself fall asleep more easily.
Always Have Breakfast
When we're in a rush to get to work, it can be difficult to find time to prepare and eat a healthy breakfast, but it really is the most important meal of the day. Body metabolism slows during the night, and eating breakfast within a few hours of waking up helps to restart it. Studies also suggest that skipping breakfast increases the likelihood that you will eat fatty and unhealthy foods over the course of the day. If you find that you rarely have time to eat at home, before work, consider quick and easy breakfasts like instant porridge.
Eat Healthily During The Day
Eating a decent breakfast means that you should be less tempted to snack on junk food during the morning, but don't stop there. Make your own salads, skip the takeaway lunches, and avoid vending machine snacks. You can eat smaller portions, more frequently, and you can eat healthy snacks like fruit. Fruit is an especially good option if you are looking for a way to boost your energy levels for workouts and for other forms of exercise that you are going to partake in.
Adopt Smart Workouts
Work smarter, not harder. This not only applies to your work itself but can also be adopted to your workouts too. High-Intensity Interval Training requires very little time, offers a cardio workout, and can also be used to increase core and muscle strength. Make time in your weekly schedule for three HIIT sessions a week, which gives your body time to rest and recover while also encouraging you to get enough exercise for the week.
Although HIIT sessions are rather quick, they can be intense and will definitely make you sore, especially after the first few sessions when the body is still getting familiar with the workout. You can quickly heal up with some pain reliever of your choice and by using an ice/heat massage ball that can provide longer cold or hot therapies. It's effective against muscle pains and helps relieve stress. You can also use a portable massage gun for a quick post workout recovery. Massage guns are effective when it comes to provide instant relief and avoiding any kind of muscle pain, fatigue or soreness after an intense workout. Go for Exogun DreamPro as it is the best you can get. This deep tissue massager will boost your muscle function and recovery after every workout. Used by the pros, Exogun delivers the ultimate recovery!
Make The Most Of Office Gyms And Other Facilities
If you are fortunate enough to work at an office or other location that has its own gym or other health facilities, then don't shy away from using them. Get to work early, use your break times, or use any time that you are offered to use the facilities.
See if your company also offers classes or other exercise benefits, and if you don't have your own gym facilities, see whether your business offers discounted or free membership to an external gym. The facilities are there for a reason, so you might as well make the most of them.
Walk More
Walking may not seem like a strenuous or difficult exercise, but following a regular walking regimen through the course of the week can help improve both health and fitness levels. Try to adopt walking meetings and, rather than calling or emailing colleagues, get up and walk over to their desk.
Try to take regular breaks from the computer and, when you do, don't spend the time checking your Facebook; get up and walk around. You don't necessarily need to have a specific destination; getting up and walking around prevents a lot of posture and other health problems associated with the sedentary lifestyle of an office worker.
Drink Water
Caffeine is a staple diet for many workers, but by cutting down on the cups of coffee and replacing them with water, you can help yourself to lose weight, detox the body, and increase both physical and mental health levels.
You don't have to quite all of your coffees straight away. Start by replacing every other cup with a glass of water, and stick to low-fat milk and sweeteners rather than full-fat milk and sugar. Water is also cheap, easy to get hold of, and almost every office has an office water dispenser available to employees, so make the most of it. Drinking water before you eat can also help you feel fuller so that you will more easily eat smaller portions of food.
Isometric Exercise
You can exercise at your desk without having to lift weights or jump up and down out of your chair. Isometric exercises are exercises where the muscle does not change in length. Simple isometric exercises include the tensing and loosening of muscles, such as abs. Tightly contract ab muscles for a minute and then let go. Repeat this process as often as you can over the space of the day in order to enhance your efforts.
Encourage Others To Join In
Finding the motivation to exercise and eat healthily can be difficult at the best of times, but especially when you're at work and under pressure. Encourage your colleagues and workmates to join in with your health and fitness schedule, and you can motivate one another to keep up with the work and to ensure that, even when you don't feel like moving and burning energy.
You may also like: Exercising can help you survive the tough times of running a business
About the Author
European Corporate Wellbeing designs, installs and manages corporate gyms for businesses and organisations. Help employees improve health and fitness, increase concentration levels, and improve their general wellbeing while offering a valuable perk in their employee packages.
Image source: stock.adobe.com