Click here to get this post in PDF
High competition is typical for the brokerage services niche. Advertising alone is not enough to become a leader; the contrary is true – overly intrusive marketing can alienate customers.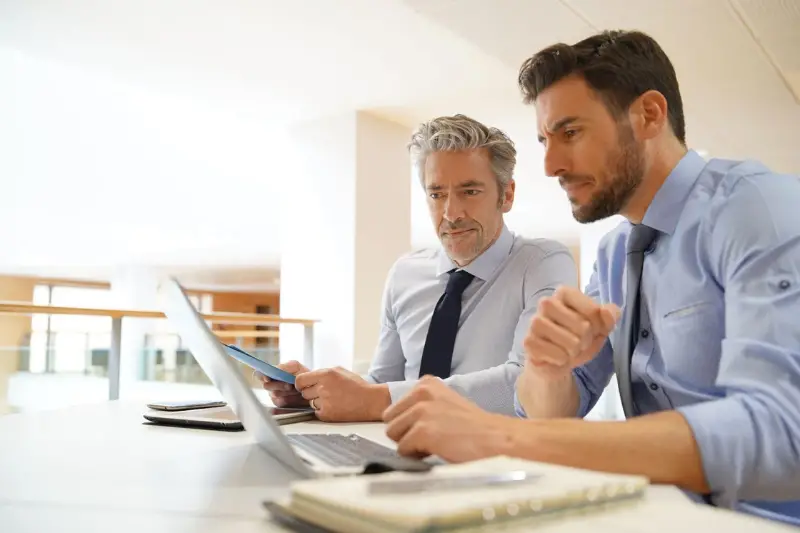 Image source: stock.adobe.com/ru/free.
Well-known forex brokers like FxPro, IcMarkets, Roboforex, Oanda, etc., use a minimalist website design, but their services are used by hundreds of thousands of traders around the world. What's the reason? Its reputation is built on a thoughtful client relationship strategy and the choice of high-quality software.
Which plugins (tools for brokers) will help your business to join the leaders' ranks?
Basic company functionality
Liquidity Bridge is a plugin that can:
1. Transfer quotes from liquidity providers to the MT4 (MT5) terminal;
2. Direct the order flow from the terminal to the liquidity provider, in other words, bring the client's trade directly to the interbank market without a broker's involvement.
Liquidity bridge functions also include risk management:
● Possibility of automatic switching between A/B books depending on market conditions.
● Volume consolidation and distribution, setting up trader groups.
Virtual dealer
Most brokers prefer to work via a hybrid A/B books model. MT4 (MT5) virtual dealer is a client application for order processing without withdrawing to a B-book liquidity provider.
Plugin features:
● change markups for symbols;
● set up trading conditions for different trader groups depending on their trading style.
The correct distribution of trader groups in relation to A and B books is an effective way to manage risks and increase a broker's profitability.
Company scaling
This group of plugins contributes to the expansion of a forex broker.
Multi-Account Manager
Using this plugin, a broker can organize mini hedge funds based on the MT4 and MT5 platforms. This is how it works:
● Investors choose a manager and place funds in his account;
● The manager conducts transactions based on the total fund volume;
● Profits and losses are distributed among investors based on their deposit amount.
 Flex Rebate is a multi-level plugin that allows the broker and agents to receive commissions for transactions from lower-level agents. You can use this service to attract new customers with the opportunity to earn money as agents in the trader chain.
Bonus cashback – this plugin allows the broker to launch advertising campaigns, paying cashback for client transactions.
Automation
This group of plugins helps make a broker's work safer and more convenient.
Anti-Fake account is a MT4/MT5 plugin that analyzes the server log and warns if several clients come from the same IP address.
Email Notifier StopOut monitors StopOut and MarginCall events and sends email notifications to traders.
Risk Profiling is an MT4/MT5 risk management plugin that analyzes open positions and categorizes traders' accounts by trading style.
Conclusion
Several software developers for forex brokers offer their clients to create a customized service package. Optimal solutions can be found at Takeprofittech.
The choice of a software supplier depends on a company's development strategy with regard to competitor analysis and an understanding of the goals.
The right service package will make your business safe and profitable.
You may also like: Why Your Business Needs Aggregate Software