Click here to get this post in PDF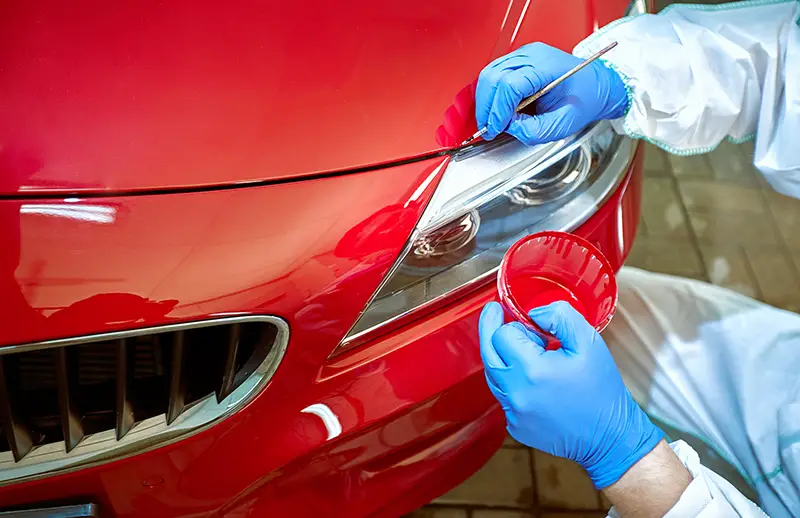 Whenever you buy a new car, you need to drive and park your car carefully in order to avoid scratching the paint. However, no matter what you do, the car will get some scratches, and the shine of the car paint will fade with time. 
As a car owner or business fleet owner, you must be looking for ways to restore your car's exterior to its original glory and protect it from harsh atmospheric elements. Due to rising levels of pollution, the rain might be toxic. Moreover, dust and dirt can quickly accumulate on your car. In other words, exposure to rain, dust, and dirt can ruin your car's paint quality, and it can settle on the surface, causing the paint to chip. 
So, you must contact a car paint protection service Sydney to protect your vehicle. Such companies will advise you to get a ceramic coating on your car because it not only protects your vehicle from the harmful effects of sun and rain, but it will make your car shine for many years to come. 
Ceramic coating is a silicone coating in the liquid applied over your car's exterior. It bonds with the upper layer of your car's paint to form a hydrophobic and dust-resistant surface. Basically, you add a layer of silicon over your car's paint. 
If you want to protect your car paint's quality, here is why you should consider getting the ceramic coating on your car. 
Protects the original paint job
There is nothing better for your car than the original paint job. But it is not long-lasting. Especially now that many car manufacturers have moved to a chemical-free paint based on water, the paint is not sturdy enough to withstand the test of time. 
If your car has a water-based paint job, you might start seeing some stubborn scratches, and the paint might lose its original glow even after a year. This makes it more critical to get a ceramic coating on your car to keep the paint job intact and protected from the outside elements. The dust, debris, and water will not penetrate the additional layer of ceramic coating. 
It makes your car shine
No matter how much you protect your car, after a year or two, the paint's shine will start to diminish owing to micro-scratches on the surface of your vehicles. These micro-scratches are challenging to see but are present on every car. While they are not visible, your car starts looking dull over time because of these micro scratches. 
These scratches can occur due to a plethora of reasons. For instance, regular pressure washing, cleaning with a harsh cloth, driving in debris, or using harsh chemicals on the car can cause micro-scratches. 
However, when you get ceramic paint protection on your car, you protect your car's paint from the adverse effect of everyday scratches. Even if your car incurs micro-scratches, they are on the upper surface of the silicon and not on the original paint. 
An affordable option
If you take their car for regular pressure washing and waxing, you will be happy to know that you do not need to opt for those methods after ceramic coating. Ceramic coating will make your car dust resistant and hydrophobic, which means the dust will not stick to the surface, and the muddy water will slide right off. This makes your car much easier to wash at home, and you will hardly feel the need to go for pressure washing or shampoo your vehicle. 
Conclusion
Ensure that you get it done from a reputable company that provides car paint protection service in Sydney. The ceramic coating is an affordable option in the long run because it eliminates the need for other methods. 
You may also like: Electric Cars as the Future of the Automotive Industry
Image source: Shutterstock.com