Click here to get this post in PDF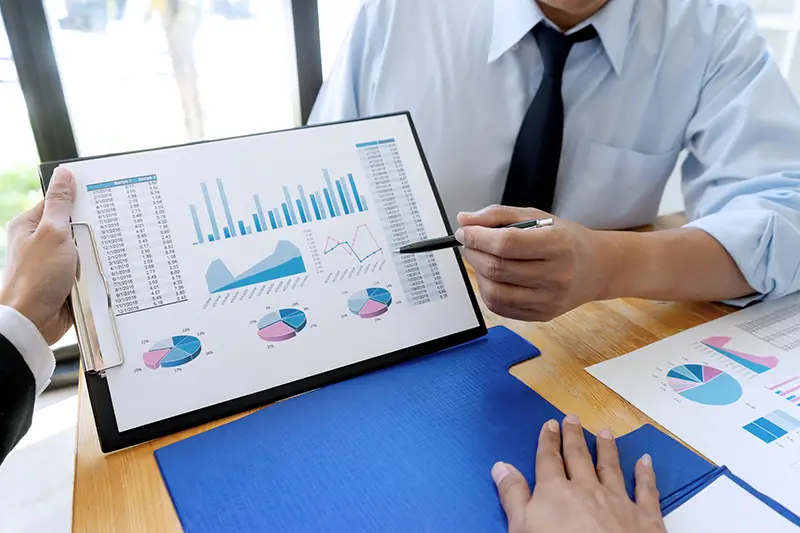 Economic stability refers to the absence of excessive fluctuations in the macroeconomic environment. A stable economy can have relatively constant output growth and low and stable inflation.
Macroeconomic instability can occur if there is a significant recession, a pronounced business cycle, high or variable inflation, or frequent financial crises. These factors can have severe social and economic consequences.
Economic Stability
The well-being and quality of life of people depend on economic stability. It includes things that promote employment, such as worker protections, paid sick leave, child care, inexpensive housing, and simple access to dependable transportation.
Equitable wealth and income distribution are crucial components of a stable economy. It is significant because everyone deserves a fair chance to achieve.
In the modern world, the economy is a multifaceted, complex system. According to Donald Guerrero, they include economic indicators, government stabilization measures, and other elements that can support financial stability.
Monitoring and regulating crucial economic indicators, such as GDP, inflation, interest rates, etc., is necessary to maintain financial stability. A stable and expanding economy will result from it.
Financial Stability
An effective financial system is crucial to a robust economy. It means that the financial institutions, markets, and infrastructure work efficiently.
During periods of instability, banks are reluctant to finance profitable projects, asset prices deviate from their intrinsic value, and payments may arrive late. It can lead to a bank run, hyperinflation, or a stock market crash.
A financially stable system can absorb all the good and bad things in the economy at any moment. It doesn't prevent failure or stop people and businesses from making or losing money; it helps create conditions where the system keeps working effectively, even when the economy isn't going well.
Building financial stability means creating systems for spending, saving, and investing your income. It also involves establishing financial goals you can work towards throughout your life.
Political Stability
Political stability is a critical component of economic growth and development today. With a stable government, businesses and individuals would be more likely to invest in the country or create jobs.
In addition, a stable political environment allows for proper and reliable delivery of essential government-sanctioned services such as water, power, banking, and road maintenance. These services are crucial in a healthy economy and should be available in every country.
However, there is a dark side to political stability. For example, if a stable system has one party or a coalition of parties in power for an extended period, it can become a breeding ground for corruption and cronyism. It can lead to a stagnant economy and low economic growth.
Social Stability
The degree to which a society and its institutions remain dependable and predictable is known as stability. The benefit of this is that it enables people to plan and manage their affairs without interruption or disagreement.
A range of societal fundamentals contributes to social stability, including housing, employment, adequate income, and lack of incarceration. Policies that improve access to these foundations can help alleviate many common social disadvantages and vulnerability factors.
The most common social instability characteristics identified were low housing, employment, and sufficient income. These indicators were found to be correlated with health outcomes across a variety of comorbidities and mental health diagnoses.
These results suggest that social stability may be a common determinant of health among the population in which this study was conducted. However, a future investigation should examine the causal pathways through which these indices of social stability affect health. The small sample size and study period should also be considered when interpreting the results.
You may also like: How is the Global Economy Impacting Your Business?
Image source: Depositphotos.com