Click here to get this post in PDF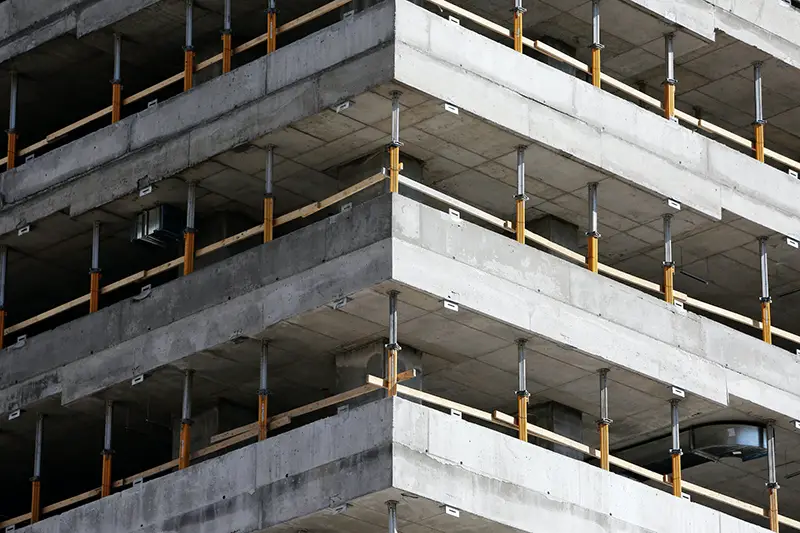 What is Concrete Waterproofing?
Concrete waterproofing is a process that involves the application of a liquid sealant to the surface of the concrete. This sealant protects the concrete from water, oil, and other chemicals. It also protects it from corrosion.
The sealant is applied to the concrete surface in a thin layer and then allowed to dry. The thickness of this layer will depend on the type of sealer that is being used, but it should be at least 1/8th inch thick. The application process is usually done by spraying or pouring the liquid onto the concrete surface.
This process can be done for new construction or for existing buildings that are showing signs of damage due to water penetration. The sealant can be applied in different ways, such as spraying, brushing or rolling. The most common type of sealant used for this purpose is called liquid membrane.
How to Apply a Concrete Sealant
Concrete sealants are used to protect concrete and masonry surfaces from moisture, corrosion, alkali-silica reaction (ASR), stain, and other damaging elements.
There are two types of sealants that can be applied to concrete surfaces: penetrating sealers and surface sealers.
Penetrating sealers penetrate the surface of the concrete and form a chemical bond between the surface of the concrete and the liquid. Surface sealers form a physical barrier on top of the concrete's surface that prevents water from penetrating into it.
Different types of penetrating sealers are available for different needs, like epoxy or acrylics. Surface coatings come in different varieties as well – water based or solvent based; polyurethane or acrylic; clear or coloured; etc.
What are the Benefits of Using a Concrete Sealant?
Concrete waterproofing sealants are a product that is used to protect the concrete surface. It is applied on the surface of the concrete to prevent water from seeping through and damaging the surface. The sealant also protects against stains and rusting of metal surfaces.
The benefits of sealing your driveway or patio or construction project with a concrete sealant are many. Some of these benefits include protection from water damage, protection from stains, protection against rusting metal surfaces, and preventing algae growth. The cost of applying sealant greatly outweighs the potential damages and repairs/maintenance that can occur due to weather and the environment.
How to Choose the Right Concrete Sealer for Your Needs
The right concrete sealer can be the difference between a beautiful, lasting surface and one that looks like an old, cracked sidewalk.
There are many different types of sealers on the market today. Some are designed to be applied once a year while others need to be applied every three to five years. The type of sealer you choose will depend on your needs and budget.
The cost for concrete sealers can vary greatly depending on what you're looking for. For example, if you want something that will last longer and is more durable than a typical concrete sealer, it could cost anywhere from $30-$90 per gallon. If you're looking for something more affordable with a shorter lifespan, it could cost as little as $6-$12 per gallon. Concrete is a very durable material, but it can still be damaged by water. This is why it's important to seal your concrete before the damage becomes too severe.
You may also like: 5 Tips to Transform Your Concrete Formwork Solutions Effectively
Image source: Pexels.com