Click here to get this post in PDF
Are you trying to figure out how to keep your workplace safe? Read this article to learn how to do better with workplace hygiene.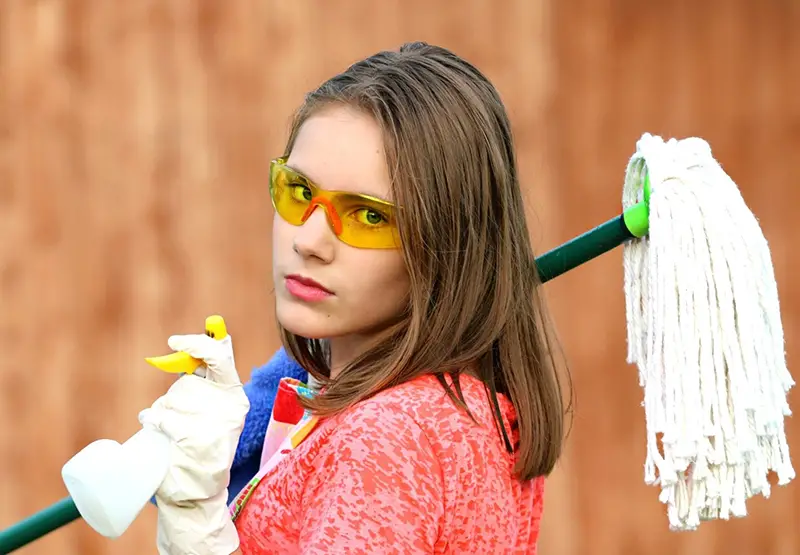 Millions of workers in America do not have paid sick leave. Being sick or having to take care of a sick loved one can cause major problems for the paycheck and household bills.
Workplace hygiene is one of the important things that can help people keep from getting sick. Many business owners think that hygiene is going to come naturally to everyone, but that's not always the case.
Continue reading this article to learn more about personal hygiene in the workplace and how to do better.
Hand Sanitizer
Keeping hand sanitizers around throughout the office will allow you to give employees the opportunity to stop germs in their tracks.
Having hand sanitizer in the bathroom is one thing, but having stations set up throughout the workplace is important for maximum effectiveness.
Determine Your Cleaning Schedule
Hoping things are going to get done isn't going to get you anywhere. Even if employees know what they need to do, it may slip their mind, or they might put it off for too long.
Having a cleaning schedule for important tasks will allow your employees to be on the same track, so you can keep your workplace pristine clean.
Having cleaning professionals, like commercial disinfecting companies come through is another thing that can help ease that burden if you realize employees have a challenge keeping up.
Provide Clean Air
If the air in your workplace smells bad, that tells people that hygiene doesn't matter to you. It doesn't have to be body odor or odor from trash causing the problem.
People might bring in food, or they might have a smoke smell on them. Whatever the case is, you need to check on your air conditioning as well as see if there is anything else you need to do to make the air odorless and breathable.
Setup Employee Education
No matter what you do, if your employees don't understand the importance of personal hygiene in the workplace, they aren't going to do their part.
While you might think some of the things you're going to teach are basic and widely known, there might be a few people in the crowd that need the message. 
Creating an employee education program will allow you to get that message across in a group setting without upsetting the individuals that have the issue with hygiene. It will also let the other employees know you're taking care of the situation.
Remedy Hygiene Problems Quickly
When you do see a hygiene problem, you need to address it quickly. The longer you wait, the worse it is going to get, and it could hurt the health of your workers. 
Addressing the matter should be done in a private setting and in a kind manner, but you need to be firm and direct about what needs to happen.
Getting Better With Workplace Hygiene
Now you know more about the importance of workplace hygiene as well as how to do better in the workplace. Taking care of this issue is important for you and for your workers.
Do you want to learn more important business tips and other key things that will help you in business and life? Keep reading our blog for the information you need.
Also read: Back to the Basics: Enjoying the Benefits of Cleanliness