Click here to get this post in PDF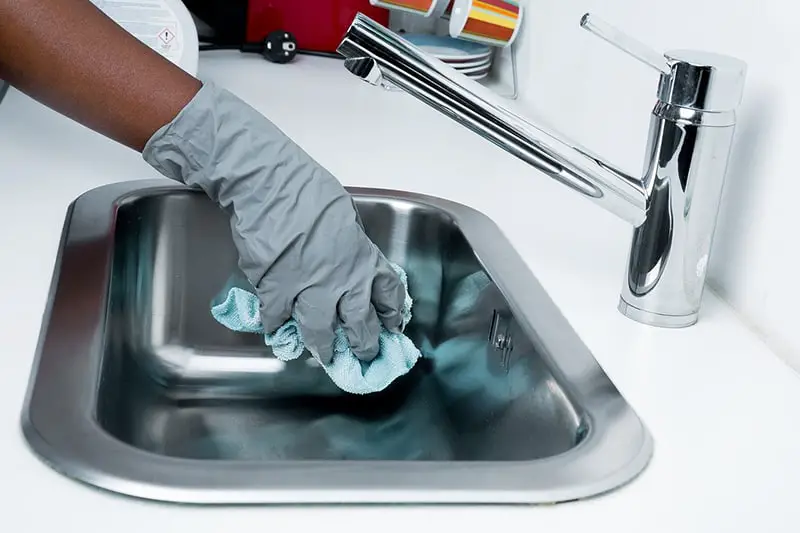 With the advent of the new era for self-help, more people are looking at cleaning in a different light. Before, more people look at cleaning and organizing clutter as activities that are taken for granted. But there are a lot of benefits to doing these actions. However, most people spend their time working and focusing on their families that finding time to clean has become very difficult. Because of this, some people have opted to hire experts like Marie Kondo, professional organizers, or house cleaning services to reap the numerous, even magical benefits of a clean house or office. Here are the benefits.
Kill flu viruses and bacteria
The Centers for Disease Control and Prevention or CDC estimates that in less than five months from 2019 to 2020, there are 29 million to 41 million flu illnesses in the US alone. The flu virus can be transmitted when someone coughs, sneezes, or talks. Microorganisms spread very fast. If someone at the office is sick, he or she may transfer the virus to others. These people will then infect others where they live. The home or office becomes the breeding grounds for virus or bacteria; this is especially problematic for persons with weak immune systems. Employing the services of Modern Maids – a Houston house cleaning service will take the worry off your mind. Whether it is a weekly clean or a deep clean, they will take care of potential health hazards.
Also, taking unplanned sick leaves delay work that needs to be done, and this can create a negative multiplier effect on the company. The ill person may have already spread the virus early on to their colleagues, so they may have to take sick leaves too.
As a solution, homes or offices should be regularly vacuumed, dusted, and its surfaces wiped, to kill and prevent microorganisms from multiplying.
Prevents stress and anxiety
The office is stressful enough. Factor in a dirty workplace, and you may find your stress and anxiety shooting to stratospheric levels. There is nothing worse than sneezing and feeling feverish while working. Your performance in the office may dip, affecting your employment. If you become regularly ill, you may even be let go from work; this can cause anxiety. When you are anxious, your heart rate increases, leading to palpitations and chest pains. When your heart rate is frequently fast, you may become diagnosed with high blood pressure.
In a clean office or home, your stress may be significantly reduced. You may focus on other things that may generate more income, which could lead to less stress and a more contented lifestyle. Keep in mind that extreme pressure is never welcome.
Increases productivity
When the house or office is clean, you can better focus on other tasks such as the work itself or studying for exams. You can now breeze through your projects. When house cleaning services are hired to clean spaces, the only distraction you need to worry about now is your talkative colleague. Working in a clean environment is also shown to motivate a person. When something has been accomplished, the chances are, you would want to do more.
Your house or office is not just a clean place for you to get things done. It is where you spend most of your time working and socializing with your families and friends. Like what Marie Kondo said, the goal of cleaning is not just to do it, but to feel happy while living in it. Cleanliness is important. And a person's happiness, believe it or not, may just depend on it.
You may also like: How a Clean Office Can Boost Productivity – Infographic