Click here to get this post in PDF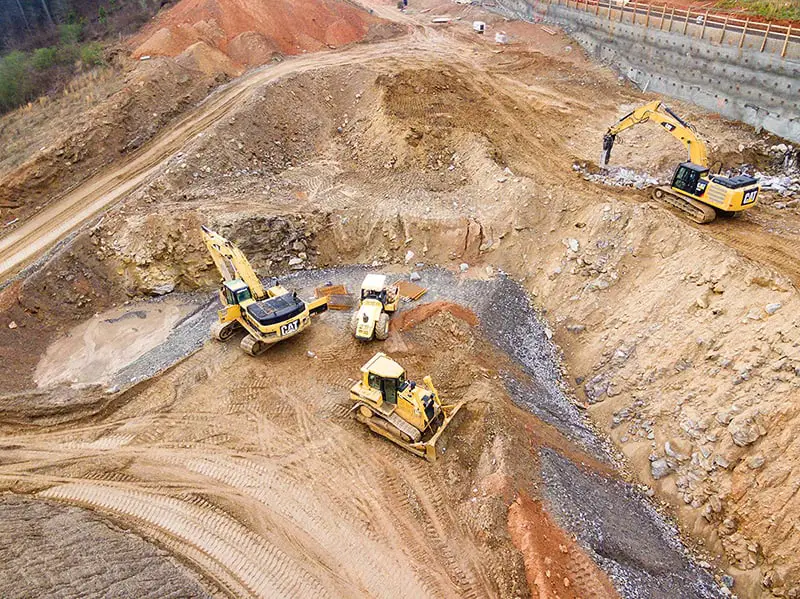 Vibratory feeders are a staple equipment in bulk material handling plants. They are used to convey material from one equipment to another in an efficient and timely manner. Material handlers make use of vibratory feeders to move sticky or delicate materials without liquefying or damaging them. Examples of these materials are wood, crushed cement, sand, and gravel. Many companies use vibratory feeders to align and process small parts. Coins, o-rings, and washers can easily be processed thanks to the equipment's accurate vibrations.
Plenty of industries require the use of vibratory feeders. Agriculture, food processing, mining, and recycling industries all use vibratory feeders to process different kinds of materials. Today we'll be discussing how vibratory feeders work and why they're efficient for bulk material handling.
History of the vibratory feeder
Vibratory feeders are a fairly new innovation. In 1950, inventor Mario Thomas Sgriccia received a patent in the United States for designing the first vibratory feeder. His invention was widely used to process materials throughout the 1960s, especially in the mining industry. Despite the issues of consuming too much energy and producing uneven piles of material, the vibratory feeder enjoyed quite a bit of success after it was launched.
From there, engineers sought to improve on Sgriccia's design. An electromagnetic vibratory feeder was introduced which was more energy-efficient compared to the original model. The new model was lightweight and produced far more even processing, but at the cost of the equipment's durability. As time progressed, the vibratory feeder received constant updates to further improve its performance. Today, the equipment uses optional sound enclosures and vibratory feeders that make it more efficient than ever.
How the vibratory feeder works
As the name implies, the vibratory feeder uses both vibration and gravity to move or feed a material. The concept of a vibratory feeder is actually quite simple. Here's how it works:
Gravity determines where the materials will go. The flow of the material can either be angled straight down or in a spiral like the ones in a bowl feeder.

Vibration moves the material down the path where it will be processed or fed.

Once the materials reach the outfeed area, they are formed in a straight line and moved to their next destination.
Note: Vibratory feeders can also work in conjunction with screens, trommels, and conveyors to help sift and separate the materials more thoroughly.
Benefits of using vibratory feeders
There are a ton of benefits to using vibratory feeders. In industrial settings, a parts feeder is not only an efficient alternative to manual labor, but cost-effective as well. There's no need to employ a team of workers to process materials and a single operator can look after a number of automated machines. When processing small materials, a bowl feeder can easily sort, count, and align the parts precisely. For industries that work with bulk powders and heterogenous mixtures, conveying the material through a vibratory feeder is the best option to speed up the process of pneumatic conveying.
One advantage of vibratory feeders over pneumatic or mechanical conveyors is that sticky materials won't adhere to each other and flow freely while being conveyed. Facilities that would like to improve on their recovery and recycling rates can benefit from using trommel screens. This can effectively reduce the amount of labor needed to sort materials and help save costs as well.
Aside from the vibrating unit, vibratory feeders require little to no maintenance. There is minimal risk of downtime and the parts are quite simple to replace. Material handling plants are able to enjoy a smoother operation thanks to the reliability of vibratory feeders. Its versatility, ergonomic design, and effectiveness are what make it an efficient machine.
Things to consider when looking for a vibratory feeder
While vibratory feeders are suitable for a wide range of industries, you need to choose the right one that fits your needs accordingly. Think about the application of the equipment. Consider how much material you will be moving, how fast you will move it, and the type of material to be moved. Other things to consider are:
Material weight
Material composition (sticky, hard, loose, compact, etc.)
Budget, timeline, and preferences.
Different types of vibratory feeders work on different applications. Most manufacturers will provide you with the recommended vibratory feeder for your application right after they receive a quote. Make sure to discuss everything in full detail with your chosen manufacturer to ensure the equipment meets your requirements.
Vibratory feeders are an integral part of the material handling process. They're an efficient way of feeding or conveying materials by using both vibration and gravity to its advantage. Its simplicity, efficiency, and reliability are what makes vibratory feeders a workhorse equipment in industries such as mining, recycling plants, and more.
You may also like: Proper Management of Conveyor Spillage
Photo by Shane McLendon on Unsplash