Click here to get this post in PDF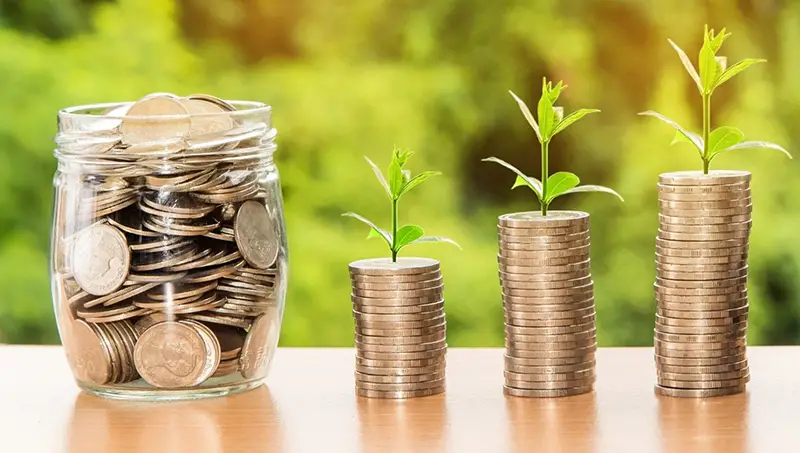 Image Source: Pixabay.com
Running a business is never an easy task, and no matter the foundation, businesses always face challenges. Starting a business from scratch takes time, blood, and sweat. However, market conditions always remain uncertain, and a business remains vulnerable to an indefinite future. A business owner cannot avoid failures altogether as every decision triggers a specific reaction. Especially at a time of uncertainty, even a well-calculated decision can lead to a disaster.
A financial crisis is perhaps the scariest of nightmares for a business owner. It may occur due to poor management or ineffective prioritization, but most of the time, it takes place due to unnoticed simple errors. Lack of discipline, misuse of resources, or excessive spending are examples that lead to a financial crisis. The decline in sales or customer confidence is also a cause of a business's financial situation.
From protecting your cash flow to rebuilding your customer base, few best practices can help you steer clear during a crisis. You have to remember few business tips to save yourself from potential bankruptcy.
1. Face the Problem
The first and most crucial point to keep in mind is to face the problem, which looks easier said than done. The point here is not to panic and keep your head clear. Do not let the fear of financial crisis distract you from fixing the problem. Be honest with yourself and try to look at the objectivity of the problem. Most of the entrepreneurs make excuses as to why the problem happened while facing a financial crisis.
Having reasons is not an ideal situation, and you have to refrain from such justifications if you want to move forward. Although money problems are the most difficult ones to deal with, you have to face them head-on to lead the business out of the scenario. You can focus on the solution rather than the problem by remaining calm and avoid panicking.
2. Invest in Technology
This tip is more of a recommendation for seasoned or new business owners. It is best to invest in advanced technology such as accounting software or any similar financial management tools. The software will help streamline all of the money management activities and track your expenses. You will be able to access a report anytime you need a review to realign your finances further. Accounting software will help you to have complete control over assets, liabilities, cash flow, etc.
Investing in technology is itself a wise choice considering the innovations and developments that help businesses thrive. With the power of financial management software, you have a total view of your expenses, sales, and incoming funds. You can allocate financial resources accordingly and avoid any unnecessary expenditure to save for hard times. Nowadays, businesses rely on a rapid adaption of technology, and investing in such software will give you the ability to face a financial crisis successfully.
3. Create a Realistic Budget and Manage Debts Effectively
Planning a realistic budget helps you stay focused on a growing business's needs and demands. You can prioritize your expenses based on the needs and your budget accordingly. It might seem tedious, but setting a budget after considering every factor is an essential point of keeping your business operations smooth.
With your budget in mind, keep an eye on your business debts. Always keep track of the debts and manage them, or else they might pile up with delayed time. Build a fund account separate for repayments, so you never miss out on any deadline. The simple practice will help you manage your debts effectively and avoid any long-term liabilities.
4. Assess Your Situation and Forecast New Possibilities
You have to make an honest assessment of your current market standing and your future in the coming years. To have an evaluation, try reevaluating your business model, current finances, and the possibilities to attain the target goal in the next five years. Research about the growing consumer needs, advanced payment processes, business methods, or anything else that might help you to expand your business effectively. As you gain answers to your queries, start working on forecasting possible solutions based on your analysis. Try arranging the required resources. Also, focus on planning and executing your targets in the best possible manner.
You might need a backup plan for recovery during low sales or financial downtime. Your projections will help you design strategies for potential recoveries and payments.
5. Optimize Business Model
It is best to analyze your business model to access the areas needing improvements or optimization. You may need to improve your marketing, salesforce, customer service, and other factors to make the brand stronger. Conducting market and competitor analysis is an excellent idea to gain insights on shortcomings. Make necessary changes in your business model wherever needed as you aim to improve your processes. Optimizing your business model will keep you updated and in-line with the latest market trends and scenarios you can use to your advantage.
6. Review Inventory Management
You need to review your inventory and see if you can reduce costs without sacrificing the product or customer service quality. Maybe you order too many items or can outsource something at a better price. If you have the drop shipping facility, you can eliminate the costs incurred on shipping and warehousing. Besides, if you have a specific vendor for supplies or a particular way of operations, it does not mean you cannot change and adapt to new ways.
7. Focus on Core Competencies
The most severe mistake that most business owners make is to confuse the concept of diversification. For many, diversification refers to the addition of different features in a short amount of time. Adding more products or services to your offering is not diversification. It can be a waste of money, time, and effort in many ways.
In the worst scenario, it can damage your core expertise by taking your focus away from your interests. It can lead to potential financial disaster, and the only way to ensure smooth operations is to focus on core competencies. Drop the extras and focus on your expertise to make the most profit.
Final Word
The idea of the financial crisis is a nightmare for business owners that you can avoid by considering some essential details of business management. The points mentioned above can save your time, money, and effort to handle monetary issues and remain in the market. Focus on your expertise and consider these tips as a recipe for success.
You may also like: How a SME Business Consultancy Can Help Boost Your Cashflow