Click here to get this post in PDF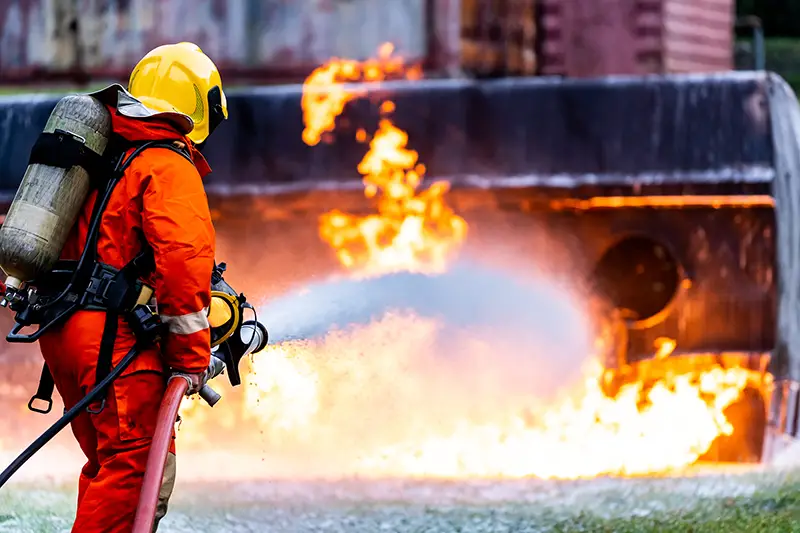 While every organization in Surrey is vulnerable to several threats like violent weather and natural disasters – a fire is no exception.
A fire is one of the disasters that can happen at any time in your workplace without warning. And if it isn't controlled timely, it can become life-threatening. It can cause damage to your materials and leave extensive fire and smoke, which can be dangerous for your employees' health.
Here are some of the major causes of fire accidents:
Hot work
Electrical hazards
Equipment and machinery
Flammable liquid and gases
Combustible dust
While these are the major causes of fire, it doesn't mean you overlooked the minor ones. You need to take care of every potential risk at your workplace to create a safer environment for employees should be your top priority.
With that said, let's discuss some of the ways to prevent a fire at the workplace. So, let's get started:
1. Identify Risks At Your Workplace
As we know, prevention is better than a cure. The same applies to your workplace. It is wise to identify the causes to prevent the fire in the first place. If identifying the causes seems like a task for you, conducting PAT testing Surrey can be your best bet. You can hire professionals who will inspect all the portable electrical equipment at your workplace.
While conducting PAT testing, should only be carried out by experienced engineers. They are equipped with the right tools and technologies and will take care of everything in no time.
2. Educate Your Employees
The Occupational Safety and Health Administration (OSHA) requires organizations to follow strict safety guidelines. This is your responsibility to do everything within the organization to keep your employees out of harm.
Every organization must take a step to educate their employees about the potential fire hazards at the workplace. A fire prevention plan should be done in writing, posted visibly in the workplace, and made available for all employees to review.
3. Test Fire Alarms
Another way to prevent fire at the workplace in Surrey is to regularly check your fire alarms. After all, it is an early sign which can prevent destruction at the workplace.
However, checking fire alarms regularly won't prevent the fire, but it can warn and help you reduce the impact on your workplace and employees as well.
4. Designate A Separate Smoking Area
There should be a designated smoking area away from your workplace to avoid fire. Also, ensure your employees are not smoking near the storage area or where chemicals are stored.
Also, you can provide ashtrays to your employees to help keep your workplace safe from accidental fires caused by lit cigarettes.
5. Store And Use Chemicals Responsibly
Now here comes the most important tip. You need to ensure that your employees who use chemicals have read the instructions associated with safety. Also, the place where you store these chemicals should have proper ventilation.
Conclusion
Making your workplace safe for your employees can improve the employee retention rate and your business's overall productivity.
To sum it up, follow the tips mentioned above to prevent fire hazards at the workplace.
You may also like: 12 Workplace Fire Safety Tips
Image source: Shutterstock.com