Click here to get this post in PDF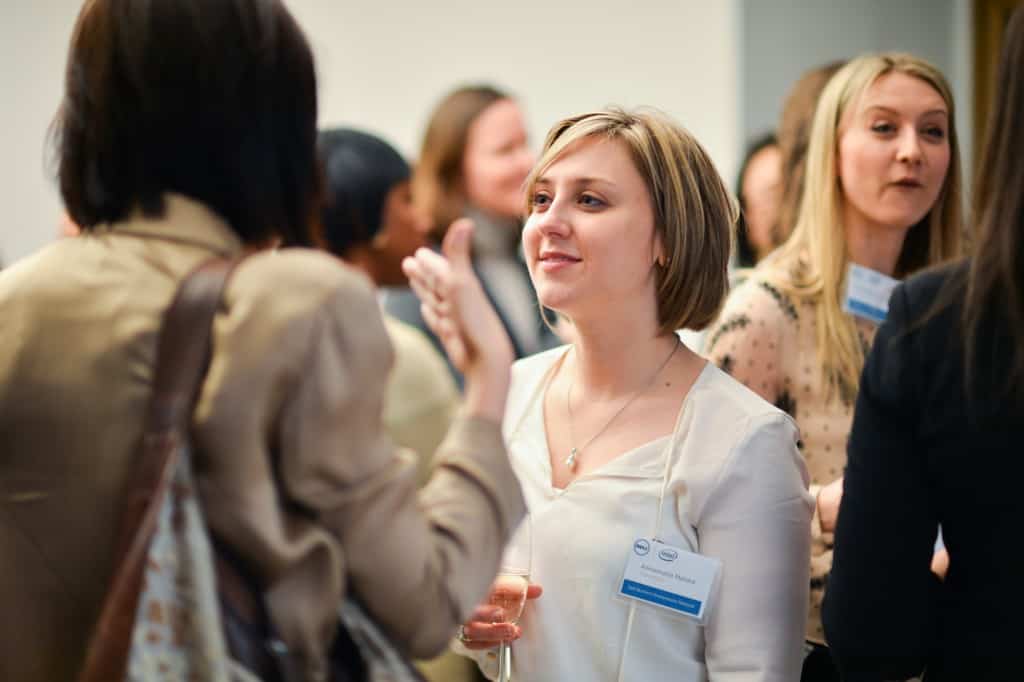 Organizing a business event is a great way to generate good PR and attract new customers. This way of marketing is much more effective than regular commercials and internet ads since attendees have the chance to try out the company's products or services and listen to presentation directly from the company management. Although some companies have great marketing campaigns, people will always prefer something materialistic over a good and informative article, or interesting audio or video content.
There are plenty of causes for organizing business events. Some of them are:
Promotion of new product or line
Opening new company sector (and similar ribbon-cutting ceremonies)
Meeting and rewarding loyal customers and business partners
Introducing customers with the company's production process (open day)
Educational purposes (seminars, conferences, workshops etc).
When organizing an event for any of these reasons, company PR needs to make sure that this happening will have high attendance and perfect flow. In this article we will concentrate on 5 things we think are the most important for organizing business events.
Invitations
One of the first difficult questions when it comes to organizing events is who to invite. Companies definitely need to focus on their target audience and business partners, but the invitation list should be much wider. PR manager needs to share invitations to the press. Local press is often the best option, especially if the company's target audience is in one specific area. Local authority figures and famous and influential people from the neighborhood should also be present, including influential bloggers, and owners of popular Twitter and Instagram accounts. Some events also include a celebrity guest appearance. This can largely benefit the company's business because the event audience will think that celebrity guest is also buying the company's products or services, which is a very powerful understatement and it really helps in branding. Unfortunately, celebrities can't be lured only with complimentary drinks and snacks. They sometimes ask for free products or even money to attend certain promotional events.
Event Management
Event management is very important since it ensures that even goes as planned. Holy Bible of event management is an event timeline. A document that needs to be composed a few days in advance and that determines when each part of the event is going to start and end. Nobody likes waiting, and that is why accuracy is one of the aspects in which companies can earn some extra points from both customers and business partners. On business events, everybody needs to know their duties and both service and the program should go exactly as planned. If the company doesn't have enough employees to cover all event duties managers should think about hiring an event management agency.
Since event's promotional value is very high, even after the happening, companies need to hire a good photographer who will make lots of good photos of guests that will be posted on company's social media pages. This is the way to promote company even further in social circles of the event visitors.
Welcoming Committee
Every guest needs to feel welcomed, that's why there needs to be a welcoming committee at the entrance, which should include the company's highest officials. Entering a room after the guests and shaking hands with only a few most important business partners is not an option here, especially when it comes to small business events. Welcoming every potential customer and business partner will make them all feel equally important and ready for further cooperation.  Guest may receive name cards, and some interesting material to read before the program starts. It can be a simple leaflet, but it shouldn't be too promotional. Ideally,  material handed over at the event should contain some interesting articles and photos, and a few unsuspicious commercials (for example articles like: "How to make the most out of business event" from the guest's point of view). When it comes to name cards, these are not necessary, except for the members of the press and influential and VIP visitors.
Event Finale
Event program depends on the type of the event company is organizing. Although whatever type they choose program should contain several important acts:
Greeting- guests should be greeted by the business owner or other higher company official;
Introduction- the part where more important guest should be mentioned, including members of the press, local authorities, influential bloggers and basically everybody who is widely known to the whole crowd. Also in this part, the speaker needs to present the program to the audience and introduce key speakers.
Main act- this mainly depends on the type of the event in question, it can contain: speeches, ribbon cutting, handing out awards etc.
Music, or anything else that will make the guest feel comfortable while waiting in between these sessions and socializing.
Guest Comfort
Companies need to make their guest feel comfortable and the best way to do that is with an interesting and relaxing sideshow. These can include music, performances, stand up acts or even short videos. Drinks and snacks are also very important. Most companies decide to hire professional caterers for this task. Finger food is the best option, but it needs to be something tastier than a bowl of chips since business events are not sophomore parties.
With the right program even can serve as a great promotional tool. Photos, videos and posts from the business event can make a great splash in the visitor's social circles, which can attract even more potential customers. In addition to this, organizing events, handing over free product samples, food and drinks are one of the best ways to keep customers and business partners loyal.
You may also like: 5 Keys to a Successful Professional Event
About the Author
Derek Lotts is a writer that aspires to get recognition for his writing skills. He has an utterly curious mind and is always on the lookout for fresh and trendy topics. Follow him on Twitter.