Click here to get this post in PDF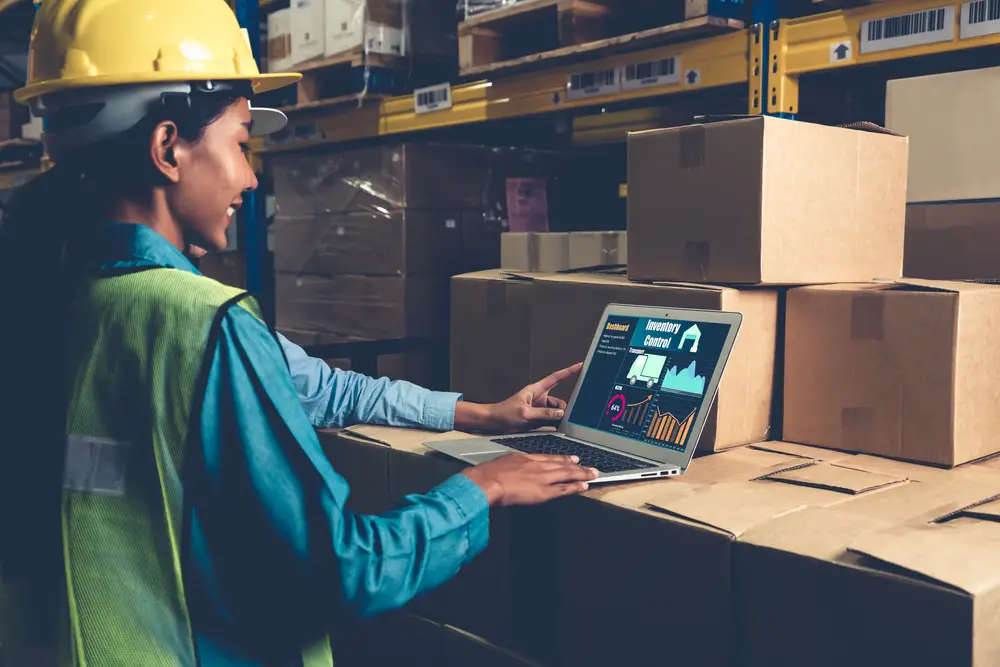 Warehouse operations are essential to the success of a business. If not managed correctly, a warehouse can become confusing and daily operations can be slowed down. Being slow is not ideal, it can ruin customer satisfaction as customers are having to wait far longer for the items they have requested, as well as ruin any competitive edge a business may have. Thankfully, there are a few ways a warehouse can be managed effectively so that business operations can run smoothly.
Software
Any kind of inventory software or management software is essential for any warehouse, it doesn't matter about size. However, the bigger the warehouse is, the more essential it is. Software can help keep track of anything that's being held in the warehouse. This means knowing the exact quantity of an item and exactly where it is being held in the warehouse too. Software also allows you align actual shelves and units with digital shelves and units, so you can easily pinpoint where anything is. If you needed to know where an item was, you could simply search for it using the software and know its precise location.
Software is also great to know where items should be put. When items arrive at a warehouse, they need to be put away for later use. This ensures the warehouse knows exactly what they have in stock. When items are delivered to the warehouse, they can be fitted with a unique barcode. Once scanned, someone can see exactly where this item is meant to be and put it away. This is also incredibly useful if a warehouse wants to utilise as much technology as possible. When robots are replenishing items in a warehouse, it's far easier for them to read the information given on a barcode compared to any other method.
Software makes the management of a warehouse a lot more streamlined and straightforward, thanks to advanced databases and labelling. It's especially important if a warehouse is a distributer too, as stock levels will constantly need to be monitored and maintained to make sure that demand is met.
People
People are essential when it comes to managing a warehouse properly. Although technology is used more regularly nowadays, people are still needed to make those machines run smoothly. Plus, there are some jobs a robot or machine just can't do, and they need to be done by hand.
One of the best ways to manage a warehouse efficiently is to ensure everybody is trained adequately so they know exactly what to do at all times. By training staff, they will be able to manage their own sections of the warehouse and minimise any issues that may arise. A trained professional would be able to deal with any issues and resolve them too, without having to use too many resources. Without adequate training, mistakes could be made, resulting in a loss of resources, such as time and money. This could be incredibly costly for a business and cause long term issues. However, these issues could also be preventable too with the right training.
Organisation
Although it may be obvious, keeping a warehouse clean and tidy is a great way to manage the daily tasks that need doing. Inventory of the warehouse is most important and if that gets damaged because of an untidy environment, it can be very frustrating. Not to mention, if a warehouse is cluttered, it can be hard to find exactly what is needed. Even with the best barcoding software, if items aren't put where they're meant to be or are concealed by waste, it's going to be a lot harder to find them, slowing the warehouse down.
You must make efficient use of the space. For example, a quick search online for cantilever racking uk will give you local results for suppliers who can provide bespoke solutions for your storage needs. Once established, the space can be navigated easily by people and machines.
With any warehouse, software is going to be most important when it comes to successfully managing inventory and day-to-day operations. Every warehouse should be utilising some sort of software.
You may also like: 4 Areas You Must Focus On Improving Your Warehouse
Image Source: Shutterstock.com