Click here to get this post in PDF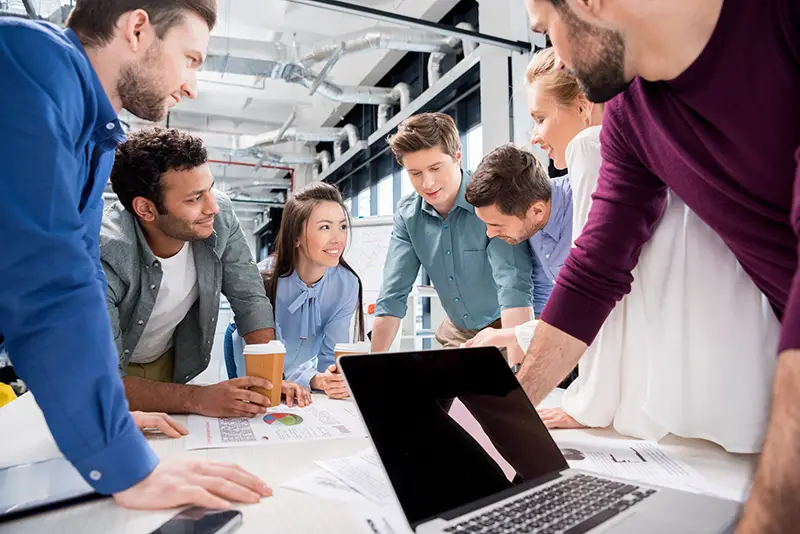 Finding purpose in the workplace can be challenging, but it is possible. One of the main challenges that executives face is increasing employee engagement, which has been declining globally. This may be particularly true for younger employees, such as millennials, Gen Z, and those who follow, who are seeking meaning, purpose, and fulfilment in their work. 
One way to help employees find purpose in their work and increase engagement is to hire an expert motivational speaker. Motivational speakers are influential mentors who can provide guidance, advice, and knowledge about what works best in their field of expertise through powerful keynote speeches. By booking an expert motivational speaker, you can help shape your work experience and inspire your employees to find their own sense of purpose and fulfilment in their work. 
People can use many other ways to find meaning in their work, and different approaches may work for different individuals. 
Three Ways to Find Meaning at Work 
Here are three potential ways that people could find meaning in their work: 
● Align their work with their values and passions: People may find meaning in their work if they are able to connect their job tasks and responsibilities with their personal values and passions. For example, someone who is passionate about environmental conservation may find meaning in a job that allows them to work on projects related to sustainability. 
● Contribute to a larger purpose or mission: People may find meaning in their work if they feel that their efforts are contributing to a larger purpose or mission that they believe in. For example, someone who works for a non-profit organization may find meaning in their work because they feel that they are making a positive impact on the world. 
● Find purpose in their relationships with colleagues: People may find meaning in their work if they have positive and fulfilling relationships with their colleagues. Building strong connections with coworkers and feeling part of a supportive team can provide a sense of purpose and fulfilment.
Take charge of your learning and development 
Now that you have a better idea of your purpose, it's time to take charge of your learning. If you are new to learning and development or don't know what direction you want to go in just yet, here is a tip on how to get started: Take advantage of any formal training opportunities available at work (or outside work). These courses can help give you an overview of potential careers and ensure that they fit your personality. They also allow you to learn more about the company culture. 
Another option might be to attend events and conferences where a renowned motivational speaker you are interested in is speaking. This can provide valuable insights and inspiration and help you identify your purpose in the workplace. 
Attending a conference led by motivational speaker Jay Shetty can be valuable to help you find your purpose at work. Jay Shetty is a well-known motivational speaker and author with a wealth of experience and insights to share on finding purpose and meaning in one's career. By attending one of his conferences, you can gain valuable insights and tools to help you discover your own sense of purpose in your work. Jay Shetty's engaging and thought-provoking talks and workshops can inspire you to think deeply about your values, goals, and passions and how you can align your career with those things in a meaningful way. 
Additionally, by networking with other professionals at the conference, you may be able to gain valuable insights and perspectives from others who are also seeking to find their purpose at work. 
Make a difference 
One definite way to find meaning in your job is by making a positive impact. This can be as simple as improving your team or helping customers and communities. Whatever you are passionate about, there will always be ways to use your skills and energy to make a difference. Remember that making an impact is not about fame or wealth but about creating lasting change. 
Some examples of people who have made a difference in their work include politicians who have helped pass important laws for their communities and teachers who have inspired and influenced the next generation of students.
Find the right team for you 
To find your purpose and make a difference in the workplace, it's important that you work for an organization that aligns with your values. Find the right team for you! There are many things to look for when choosing the right team. The first one is the culture of the organization. Does it share your values? Do they have core values that resonate with yours? Do they have a strong sense of community and support for each other? If so, this is probably a good place for you to start looking. The next thing to consider is whether or not this company is committed to making some kind of difference in the world by being socially responsible or environmentally conscious, etcetera. This can indicate that they're interested in doing good—and maybe even helping people who need it most!
You may also like: Advice on Career Path Selection
Image source: Depositphotos.com