Click here to get this post in PDF
Despite the current remote working revolution, this way of working is not going to suit everyone, and it's certainly not going to suit every business. If that is the case for your company and your employees, you'll need to spend some time searching for the ideal business premises.
Why will it take some time? Because you don't want to make a mistake. You don't want to pick somewhere that, in the end, really doesn't work for you. This is why it pays to think carefully before coming to any kind of decision regarding your business premises; it's best to get it right from the very start. Read on to get some ideas about what you should be looking for.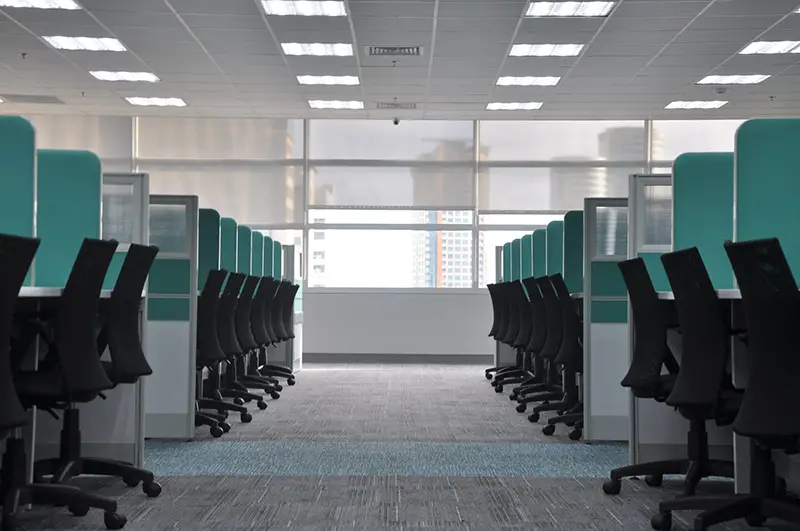 Photo by kate.sade on Unsplash
Buy Or Rent?
Before anything else, the question you need to ask yourself is whether you're planning to buy or rent your new business premises. There are pros and cons to each idea, and if you don't immediately know one way or the other, it's wise to think about these advantages and disadvantages as much as you can so that you can come to the right decision.
When renting, moving on to a new premises is much easier, and it will cost less initially, although the monthly rental might be more than a mortgage would be. Buying a great investment, and you are also freer to make changes to the premises; if you want to use propane services or change the interior layout, you can. But if property prices drop, you could lose a lot of money. Think hard before determining which option to go for. 
Specify Your Requirements
Once you know whether you're buying or renting (and you have ensured that your budget will be able to cope with the added cost, whichever option you go for), you'll need to make a list of the most essential requirements your business is going to need within its premises. You'll need to think about your long term goals as well as the here and now and ensure that the properties you are considering – and the requirements you are listing – are going to work with any expansion plans you might have.
Some things to think about include:
Size
Parking
Facilities
Whether you are open to taking on any alterations
Location (especially if you are hoping for sales from footfall)
Understand Your Lease
When you are renting a property – assuming you have chosen this option for your business premises – you will need to carefully look through your commercial lease. There will be many points raised within this document that you need to be aware of, especially when it relates to what the premises can be used for.
You'll also need to know how many years you're signing up for, and who is ultimately responsible for repairs and maintenance. Don't assume that you already know what the lease says because you've rented somewhere before or you've spoken to the owner; read it all through before you sign anything and if there is anything you don't agree with, make sure you discuss your options.
You may also like: 5 Signs It's Time to Move Your Startup into a Business Premises