Click here to get this post in PDF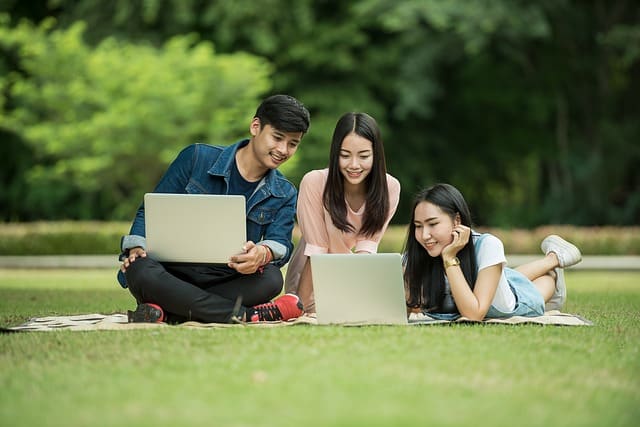 Interactive content takes your online presence to the next level. After all, today's internet users have high standards, and sometimes simply viewing content isn't enough to fully engage them. Online quizzes are fantastic for keeping your current audience interested, while simultaneously attracting new viewers.
The beauty of online quizzes is that the people taking them often end up providing your organization with free marketing. People love sharing their results on social media, and if you're lucky, you might even put out a quiz that goes viral.
In this handy guide, we're going to show you how to engage your audience with online quizzes.
Let's get started.
1. Select a Platform
These days, you don't need to be a programmer to be able to create a quiz that you can be proud to share. Simply select a quiz maker, and then you can get started. Plenty of today's quiz making software is intuitive and user-friendly, even if you've never made a quiz before.
2. Decide On a Topic
Sometimes selecting the topic for your quiz is easy. For example, if you run a blog about animals, the following topics would be great:
What Is Your Spirit Animal?
Can You Identify These Animals?
Which Animal Matches Your Personality?
How Much Do You Actually Know About Cats?
You get the idea. However, if you don't have such a clearly defined focus, it's not always as easy to come up with a topic. Start by identifying your target audience. You don't want to create a quiz for everyone in the world. Instead, envision one particular type of person who would be interested in your company, and then create a quiz for that individual specifically.
For example, if you run a surf shop in California, you don't necessarily need to stick with surfboards as your topic. You could use the following examples:
Where Should You Actually Live In Southern California?
How Much Do You Really Know About Ocean Creatures?
Which Surfer Slang Term Defines You?
Which California Boardwalk Should You Visit?
As you can see, the topics aren't always surfing-specific, but they cover topics that a surfer in California may find interesting.
3. Get Creative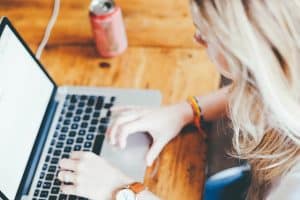 If you want to engage your audience, you have to make your quiz interesting and entertaining. Let your unique personality shine through. If you're not confident in your writing abilities, hire a professional. Make sure your quiz has a catchy title that grabs the viewer's attention and makes them curious.
4. Create Results That People Want to Share
Your goal is to get the people who take your quiz to share the results on social media. To accomplish that, appeal to their egos. For example, if someone takes a quiz about their spirit animal, they're probably not going to be thrilled to share that it's a mosquito. Make the answers animals that people will be proud of, such as lions, peacocks, owls, and wolves.
5. Make the Answers Accurate and Relevant
Just like any other quiz or test, it's important that your online quiz is accurate and relevant. Using the same spirit animal example, the person who gets the lion should have answered questions that show that they're bold, brave, and fierce. The owl should be someone who is wise and noble. Spend some time making sure your questions and answers correlate.
6. Reach Your Audience
Don't just post the quiz to your Facebook account and then be surprised when nobody takes it. You're going to need attention-grabbing copy that makes people want to take the quiz. Include a call to action such as "share your results below" or "tag a friend who would love this quiz." If you're having trouble finding an audience, you may want to pay for a sponsored post.
7. Get Inspired
Start by searching Google for online quizzes, and then take them yourself. Once you've taken a few of the most popular ones, you'll have a much better idea of how to create your own. From there, you can find the right quiz-making software and get started. It's as easy as that.
About the Author
Edgar is a freelance writer and consultant based in Seattle, WA. He writes and edits content on the latest trends in educational technology from the latest quiz maker software to intuitive learning management systems.