Click here to get this post in PDF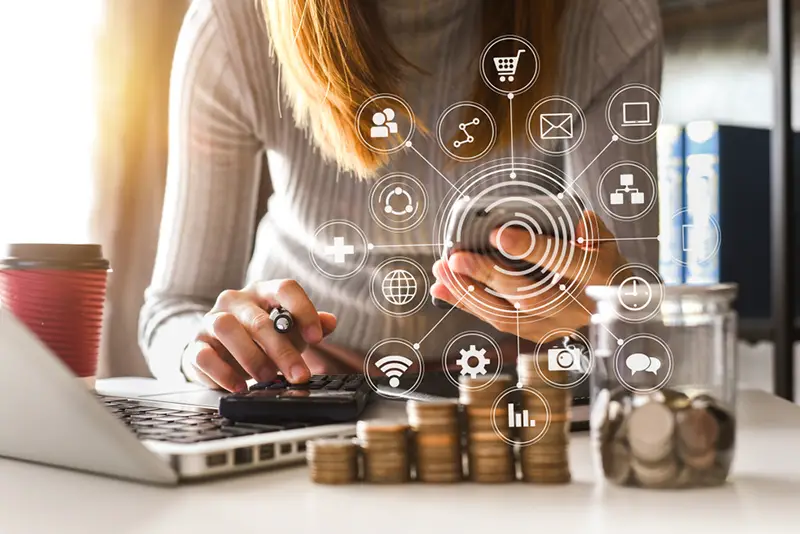 Checking bank balance used to be a daily chore for the past many years, which involves visiting a nearby bank branch personally. Anyhow, in the era of digitization, the majority of banks have started offering features to render services to their esteemed clients. They have begun to send SMS notifications, push notifications, email, and internet banking services. This has made both banking and financial operations easy and handy.
This article will provide you with a comprehensive guide for various methods to check bank balance without going to the bank.
How to Check My Bank Account Balance?
To check your bank balance, you should keep in mind the following things:-
The initial step involves the registration of your mobile number with the concerned bank
Mobile numbers should be active to send and receive SMS or calls. Preferably, a smartphone is the best option as you will be able to use several apps including UPI apps and banking apps.
Activate ATM card/debit card with your bank account.
Activating Internet Banking is mandatory.
Note: Keeping the above things in mind, you will be able to view bank account balance irrespective of time and place.
There are many ways to check the bank account balance while residing in the home. A few of them are discussed below-
SMS: One of the fastest ways to view a bank account balance is by sending a text message. You need not log in to the official website of a bank nor do you require a smartphone. The majority of the banks are providing this feature to the account holders. As soon as the bank expands this facility, you may request a quick balance update at any point in time. You will receive account balance details in the form of a text message. Do not forget to turn on automated message alerts. 
Instant notifications are sent to your mobile phone once a transaction is complete. Besides, you will receive updates on the latest bank balance. This feature provided by banks is termed a message alert service.
Mini Statement: All you need to do is to give a missed call or send an SMS 'MSTMT' to 09223866666. Alternatively, you could download the concerned bank's app via IOS or Google play store to view your account balance or obtain mini statements.
A major advantage of the above-mentioned app is that you are not required to remember keywords or mobile numbers. Even an internet connection is not required. All the communication is carried out via SMS notification or through a missed call.
You can check your bank account balance using an ATM card. It provides an updated account balance. All you need to do is to visit a nearby ATM counter, insert your ATM card and go through the instructions displayed on the screen. It is suggested to make use of your own bank's ATM or ATM network used by the bank. Normally, various other ATMs levy fees even if one does not withdraw cash. Besides that, banks charge an extra fee if you are using a foreign ATM.
Steps involved to check the bank account balance in ATM are as follows:-
First, swipe your ATM/Debit card
Input four-digit ATM PIN
Choose the 'balance inquiry option'
Complete the transaction
Note: At present, the Reserve Bank of India (RBI) has imposed restrictions on the volume of free transactions including balance inquiry for an ATM card. Once the free transactions are drained, you are required to pay a transaction charge for each transaction per month.
You can check bank balance using the net banking facility provided by the concerned bank. To leverage this feature, you are required to login to the official website of a bank using a phone and access your account details.
Note: – If you have not registered, then register yourself by choosing links such as 'register' or 'first-time user'. Then choose the option 'login' to gain instant access to your bank account.
A major advantage of a net banking facility is that you could view your bank balance at any point in time. Apart from that, you could execute multiple banking functions as well as transaction facilities.
It is one of the quickest and simple ways to view your bank account balance. All you need to do is to download the UPI app via Google play store or app store.
Begin the registration process, once the app is downloaded.
Input the mobile number linked to your bank account and generate a one-time password (OTP)
Once you receive the One-time password (OTP), you may log in to the app and include your bank account.
Normally, UPI instantly tracks the account linked to your mobile number. It would display the last four digits of your account number.
A new UPI ID is generated upon confirmation
Once the verification process is complete, a unique UPI passcode gets activated.
Note: – From now onwards, you could use the UPI app to view your bank account balance and carry out financial transactions.
It is quite easy to check bank account balance at any point in time using electronic gadgets like tablet PCs, mobile phones. In this digital era, the majority of banks are offering apps, websites, and similar ways to check bank account balance. Besides that, there are multiple banking functions available that can be availed using mobile banking apps. For instance, quite a few banks enable you to deposit a cheque with the help of mobile devices.
Note: – Phone banking facility is quite different from that of mobile banking. It provides similar services such as mobile banking. However, it is not mandatory to possess a smartphone to access phone banking services.
Why Is It Necessary to Check the Bank Balance Regularly?
Keeping track of bank balance daily would assist you in saving a considerable amount of fees, especially if you are paying additional savings transaction fees. It is better to bank with a customer-owned bank wherein concerned financial institutions would offer you ample ways to narrow down fees you pay each month.
Gives a brief overview of your income vs. expenses:
Going through your account statements daily provides a better insight into monthly income and expenditure.
Identify theft or fraudulent changes:
Nowadays, monitoring theft has become rampant. Sometimes your debit card information might have been stolen. Third-party users take advantage of the card information to carry out purchases online.
Bring to light any missed automated payments:
You might have created an automated payment to pay medical bills, insurance, and small monthly payments. This process should process without any hindrance. In certain circumstances, the company might have upgraded to a new system or you will be assigned a brand new credit card number. This would affect the payment process.
Even though it is not a big deal, there are chances of being hit with late fees. So keeping track of bank balance daily would help you avert such kinds of errors in the long term.
Note: If you come across any sorts of suspicious activity regarding online transactions, contact the nearest branch immediately.
Conclusion:
So, be digitized, and use a digital platform to know about your bank balance instead of paying a visit to your branch, and don't forget to update your bank account every month.
Also read: Know Why It Is Important To Have A Bank Account For Business
Image source: Shutterstock.com