Click here to get this post in PDF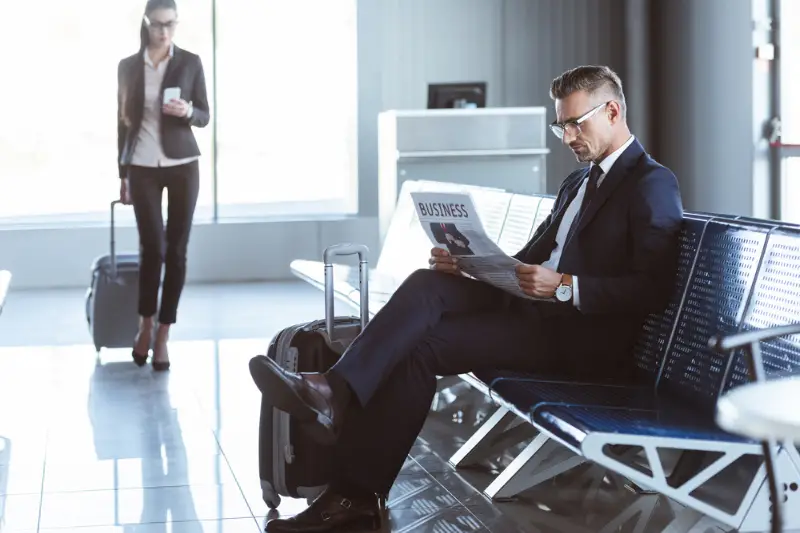 In the current competitive business environment, where competitors are willing to do anything to take a bite out of each other's customer base, the services of a technical consulting company have never been more important to travel companies and agencies. And for a reason…
For starters, the travel industry is one of the most volatile industries. It is far from being immune to political, social, and economic shifts. Internally, travel companies and agencies face multiple business challenges, including stiff competition, wrong sales strategy, low conversion rate, inability to reach their target audiences, and limited technical solutions.
In this article, we are going to look at how consulting companies work in relation to the travel industry, why travel companies need them, and how it will shape the future of travel business.
Definition of Technical Consulting Companies
Simply put, these are firms that offer businesses, governments, and institutions technical consulting services on how to use technology better. Often operating behind the scenes, these smart outsiders work together with their clients to develop and implement technology solutions in order to reduce costs, accelerate business growth, better manage risk, or even overhaul how the existing system functions.
Their practiced agility and ability to smoothly navigate from one big idea to the other —allows them to flexibly respond to disruption threats. And thanks to their primary assets of minimal fixed investments and human capital, technical consulting companies aren't hamstrung by existential resource allocation decisions.
How Consulting Services Sector Is Reshaping Travel Business
According to a 2019 report by the WTTC, the global travel and tourism industry managed a 3.9% growth, to outstrip the global GDP growth of 3.2%. During the same period, the travel industry contributed a record $8.8 trillion to the global economy, plus it has created one in four new jobs over the past five years, making it one of the best sectors for generating employment.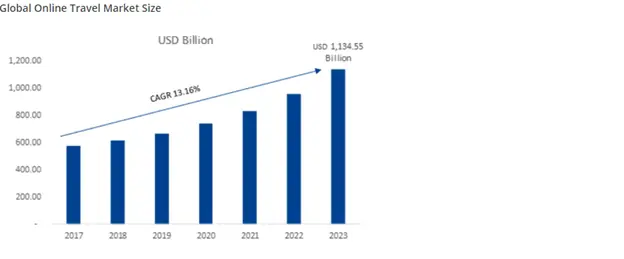 Source: MRFR analysis
One of the biggest job sectors to benefit from the massive growth of the travel industry is technical consulting services. As a part of the professional services business sector, technical consulting continues to grow in importance and has massively contributed to the reinvention of the travel industry.
Amid the current COVID-19 global pandemic, the leadership teams at travel and airline firms have been compelled to save costs without compromising on the quality of their services. In March 2020 alone, for example, global airline travel saw the largest decline in recent history by dropping at a whopping 53%.
With the help of technical consultants, travel companies are slowly conducting a total reboot of their existing systems and developing new technology-leaning strategic plans to capture the available opportunities.
Why Travel Companies Need To Partner With Technical Consulting Companies
They Offer Technology-Based Solutions
Technology continues to be at the forefront of how travelers plan and book their trips. Meanwhile, new industry entrants continue to bring fresh new ideas and options to the traveler, which ultimately has a domino effect on the entire value chain.
But perhaps one of the biggest changes in the entire travel sector is the growing need to put the traveler's needs first. Travel companies have realized that developing and adopting customer-centric strategies helps in extracting more value from their products and services.
As a travel business company owner, an IT consulting company can help you to create an easy to use technology solution with the right inventory, personalization, and support. As a result, you can use the collected data and insights to optimize the program, making it easier to fulfill your duty of care and seamless travel experience.
Specialized Skills
Another reason why your travel company needs to hire a technical consulting company is to bridge the skills gap that might not be available in-house. If you are a small travel company owner, chances are that you can't afford to maintain a fully-constituted IT department team.
By engaging a consulting company, you get to work with a large group of professionals with a wide range of skills who are not only easy to hire, but also work on demand when needed.
Provide Extra Horsepower
The travel industry is one of the most customer-centric sectors out there. If your customers don't like your services, you are almost assured they won't be coming back. To avoid this, you need to attend to customer complaints as soon as possible. Not forgetting you still have to focus on the day-to-day operations of your firm.
Since all this requires reprioritizing of the employees' core job responsibilities, you may need to hire more manpower. In such instances, technical consultants may help serve as highly skilled, temporary employees. This is particularly important as you get to avoid the cost associated with recruiting new employees and onboarding. And since consulting companies switch around clients often, they generally have a fast learning curve, plus you don't have to pull your current workers away from their core job responsibilities.
Provide Bird's Eye View
Sometimes, daily interaction with a problem makes it hard to identify. A technical consultant firm riding its white horses gives you a fresh viewpoint without having to worry about what your employees think.
Risk Reduction
One of the biggest concerns for businesses is the security of their systems due to the prevalent fraud, hacking, and identity theft.  It is estimated that 43% of all online attacks are aimed towards small businesses, and yet only 14% are prepared to keep cybercriminals at bay.
With a single security breach costing an estimated $200K, the need to implement the appropriate security measures becomes apparent to travel agencies.
An external software consulting company will help you establish the best roadmap towards responding to such attacks with key among many measures like antivirus software, firewalls, password encryption. A reputable IT company should also be able to help you install monitoring and backup measures in place in case a squeak criminal manages to go past your security.
Objectivity
Technology is an expensive venture but equally an important part of the current business landscape. This understandably makes the upgrades and maintenance cost a hard sell for board members and executives who make the major purchasing decisions. An external IT company can step to provide a sober and objective viewpoint to the discussions, and potentially influence some propositions or opposition.
Acts as a Safe Zone
The COVID-19 global pandemic has seen the global decline in travel and tourism. As a result, most travel companies and airlines have embarked on a massive lay-off of workers. Sometimes, when working on a controversial problem such as this, it can be hard for the management team to make painful decisions without getting caught up in the politics and emotions.
By bringing in a software consulting company to analyze the IT processes of your travel company, helping them make the best and rational decisions.
Relevant Technical Consulting Skills to Lookout For
The main idea behind being a consultant is to be fresh, innovative, and proactive. This is because the primary focus of the job is to pinpoint all the pain points in a particular domain through extended research, questions, and discussions.
Usually, when hiring a technology consulting company, you should consider skills, level of expertise, and the experience of their workforce.
Another great skill to look out is communication skills. This is because communication forms the backbone of any consultation.
Below are additional perks that would be ideal to make a technical consulting partnership successful:
People skills
Business skills
Management skills
Language skills
Technical language skills
The Future of Technical Consulting Companies
If the sheer number of tourists recorded by emigration agencies and the subsequent revenues generated is anything to go by, then the future of the travel industry is undeniably bright. Whether you are in the hotel, tour, flight, or cruise industry, the only way to thrive in this industry in the face of intense competition is to continue looking for new differentiators.
Still, you need to keep in mind that this competition doesn't just come from your peers in the industry. Today, there are multiple technology companies busy transforming conventional travel experiences for the average Joe by stripping the service providers the power of choice and shifting it to the consumer.
Here are our top 4 picks for the emerging technology trends that will shape the future of travel and tourism-related businesses.
Mobile Friendly
According to a recent report by Statista, it is estimated that 47.96% of all the global web traffic emanated from mobile devices. This means that no matter your domain area within the travel industry, you need to ensure that all your online platforms are mobile-friendly. Additionally, you also need to ensure that your customers are able to access critical services through smartphones. For instance, instead of the customer having to call you to book ancillary services, allow them to do so through a mobile app.
Artificial Intelligence
By the end of 2020, a report by Gartner predicts that 85% of online customers will be able to solve their customer service issues without the need to interact with a human customer rep agent. As earlier indicated, customer engagement is a critical determinant of the success of a travel and tourism company.
In light of this, AI platforms are emerging as the white horses in this front by allowing businesses to serve multiple roles ranging from chatbots to virtual assistants. They also help businesses keep their doors open to the customers 24 X 7 without the need of having a dedicated human staff.
Immersive Visual Experiences
Another area that is expected to significantly impact the future of the travel industry is immersive virtual experiences. Today, travel companies are able to give potential customer virtual tours of popular tourist destinations using technologies such as virtual reality (VR), augmented reality (AR), and mixed reality (MR).
With hardware costs of these technologies going down by day, you should expect more companies to deploy devices that facilitate similar experiences.
Internet of Things
Technology is slowly escaping the bounds of smartphones and computers, and getting it integrated into our physical environment. The shifting paradigms within the IoT sector have spawned new possibilities in terms of improving customer experiences. Businesses within the travel and tourism industry can integrate sensors into the airport's or hotel's beacons to facilitate smooth check-in or smart-room-environment controls.
And since the hardware sensors are able to gather huge volumes of data from customers, it becomes much easier to offer personalized services.
Technical Consulting: Ending Thoughts
Over the years, the travel industry has undergone unprecedented changes. Globalization, deregulation, and increased appetite for leisure travel have opened up new opportunities. On the flip side, these additional demands have placed travel businesses between a rock and a hard surface as they have to improve their operational performance and still maintain profitability. Either way, technology has and will continue playing a critical role on the two sides of the divide.
Travel management teams have two choices: To either stick with the casual business-as-usual approach or be proactive. By tapping the expertise of technical consultants who stand at the epicenter of this tornado, travel businesses are able to augment their processes and create game-changing solutions that fix any past or present problems.
Also read: The Advantages of Working with a Consultant