Click here to get this post in PDF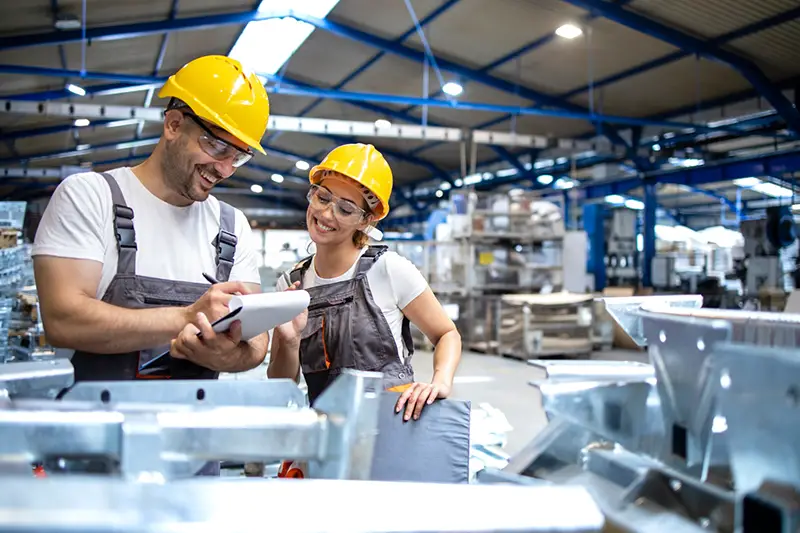 Are you thinking of venturing into a manufacturing business? Do you know the basic steps or what to focus on? Maybe you have an idea, plan, a dream but have no clue where to start?
We believe every entrepreneur has faced the same roadblocks, and even the most successful business owners will just tell you to start. 
But, many of you will second guess your decisions and try to come up with alternative ways. However, don't let anything stop you on your way toward success. That's why we've created this short guide to help you establish your manufacturing business. 
Research the market
The manufacturing industry requires a significant amount of research before starting any business. In fact, this industry is so complex and diverse that you will be basically eaten alive without doing your homework. 
Your new business should fill in the gap in the market, and even if you have an idea about the products you want to make or services you wish to offer, detailed market research is necessary to confirm you are on the right path. 
Also, you don't want to commit yourself too early to a particular product. Market research should guide your decisions. 
Choose your niche
Once you are done with market research, now is the time to select your niche within the manufacturing industry. There are so many ideas, possibilities, and products out there, so your options are pretty much endless. 
However, we always recommend you figure out your niche before investing money in the manufacturing industry. Of course, your work history, skill sets, and personal preferences will play a significant role. 
But market research should be your most important factor when determining a potential niche within the manufacturing industry. 
Write a business plan 
After narrowing down your choices and determining several niches that could be your potential business opportunities, now is the time to get serious and start writing a business plan. Remember the market research you did at the beginning?
Well, during this stage, it will come in handy. In your business plan, you will answer all the important questions, for example, the type of customers you plan to target, the gap in the market you plan to fill, and how you will tackle your competitors. 
Basically, a business plan should be the foundation of your manufacturing business, where you will include important financial information as well.
Secure the funding 
Keep in mind that the manufacturing business requires a lot of time and, of course, money. In fact, setting up a business won't be cheap. Even if you have the necessary experience and know-how to start your business, you will need some outside funding to get off the ground. 
Let's say you are starting waterjet cutting services. In this case, you will need a stellar business plan if you want investors to write you a check. This would also mean getting a business loan from a private investor or a bank. 
Even if your friends and family want to help, they will still want to see a business plan, which will specify how much money you need to raise to put your product onto the market. 
Locate a great business space 
The next step would be to find a business space where you would set up a warehouse. While this sounds easy, it actually isn't. There are a lot of factors you need to take into account, like budget, location, size, and infrastructure. 
Basically, you will need a suitable location for bringing in raw materials and then shipping out the final product. 
Shipping is one of the highest costs any business can have. But if you choose the right location, you can significantly reduce your costs. Another thing to consider is the size of this space because it needs to be large enough for your operations. 
Equipment and digital tools
After you determine the site for your operations, you need to start thinking about filling the space with supplies and equipment. The machinery you purchase will depend on the space you have. Let's not forget about digital tools because they are an important part of any business. 
How you connect to employees and potential customers will determine the success of your business. 
Hire people 
Once everything is set in place, it's time to hire employees. You will need a team of top-notch people. However, the people you end up hiring might not be skilled or experienced enough. Therefore, you should think about training them and creating a perfect team that will meet all your requirements. 
Conclusion
In this post, we have provided you with all the necessary information to start your manufacturing business. We understand it's challenging to make the first step, but with this valuable insight, we know you will make it! 
Good luck!
You may also like: How to Scale Your Manufacturing Business