Click here to get this post in PDF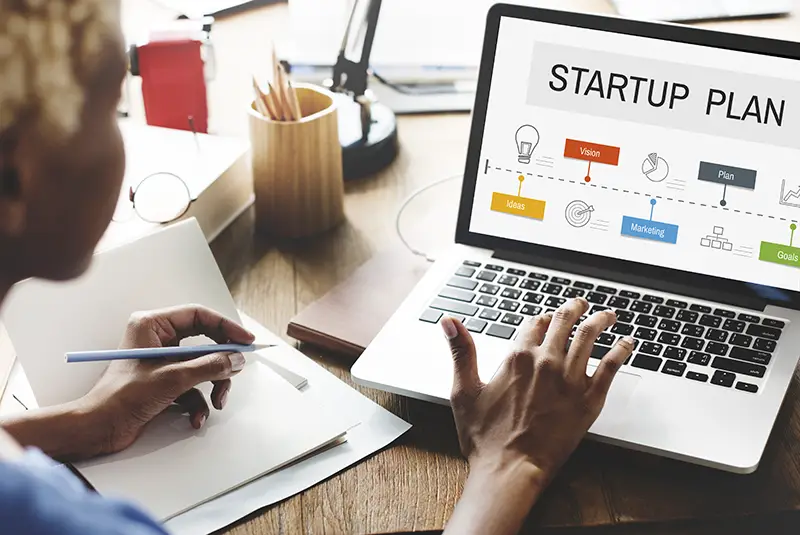 Starting a business requires both time and effort. You may be wondering where to start. You may be so overwhelmed by the things involved in starting a business, such as documentation, strategic planning, and all the legal requirements. Many people dream of becoming business persons, but implementing their ideas is a significant challenge.
Starting a business is not all about having a business idea to venture into. It is a process that also requires proper planning. If you don't plan well, you will struggle to put your ideas into a successful business. That is not meant to scare you away from becoming a business person. It is possible to start your own business, but you must be prepared for it will take time, effort, and a few challenges.
If you are still confused about where to start, I have prepared this article to help guide you. It contains all the steps involved in starting a business and market with SocialWick social services.
Determine if Entrepreneurship is what you want
Success always begins when you venture into something you love, something you want. That is what will give you the energy to keep pushing on amidst the challenges you will face. Unfortunately, it is not always easy to give up on what you want. Therefore, the first step to starting a business is to confirm if it is really what you want.
The best way to help you know whether you want to venture into business or not is by evaluating things like the skills you have, why you want to start the company, the industries you know, and the amount of capital you have. This step is crucial because some people may get overwhelmed when they see other successful businesses, but that is not what they want. Always do a proper self-assessment, so you don't regret it when it is too late to turn back.
Refine Your Idea
At first, when you have an interest in becoming a business person, you may have a rough idea of what you want to venture into. But after doing a proper self-assessment and have known why you want to start the business, you need to polish your idea correctly. In this stage, you evaluate whether the idea you have is sustainable or not. If not, then you can quickly switch to another one.
Start with a Lean Plan
After knowing exactly what you want to venture into, the next step is to develop a plan for the process. The plan contains every step you will talk about in the business, how you will spend your finances, and the amount involved in every process. The plan makes the whole process easy and helps refine the idea more.
If you don't know how to write a business plan, you can consult professionals or even download samples from online platforms to guide you.
Conduct Market Research
The market is a very critical thing in business. That is because the number of people buying your products will determine your success rate. Even if you are selling the best products without a market, you cannot succeed. So after you decide on the type of business you want to venture into and the type of products you want to sell, it is now time to find out whether there are people who will buy them or not. The best way to find out about that is by carrying out market research.
You need to find out the market size and the available competition so that you make proper adjustments early enough. Also, find out about the customer approach that works for your competitors.
Evaluate your Target Audience
After conducting market research, the next step is to find out the group of people who are the primary consumers of your product, whether the old, youth, female, or male. The size of the market and the population can sometimes mislead you. People may be many, with only a few people consuming your products. To avoid such disappointments, you need to do a proper evaluation.
Do a market analysis to know the significant components of the market population. That will help you make the best decision.
Make your business Legal.
Starting a business also involves legal processes that you cannot skip. If you skip the step, then your business will be at risk. You are making your legal business consist of registering it with the relevant business authorities. But before doing that, take your time to know the advantages and disadvantages of every business entity.
To help you do it the right way, you can work with legal professionals such as attorneys to give you more details. It may be expensive, but it will help you make the best decision for the success of your business.
Conclusion
Starting a business is a process that also has steps to be followed correctly. If you are stuck on where to start, follow the steps mentioned above for a fantastic result.
You may also like: Starting A Business? Do These Things First
Image source: Shutterstock.com