Click here to get this post in PDF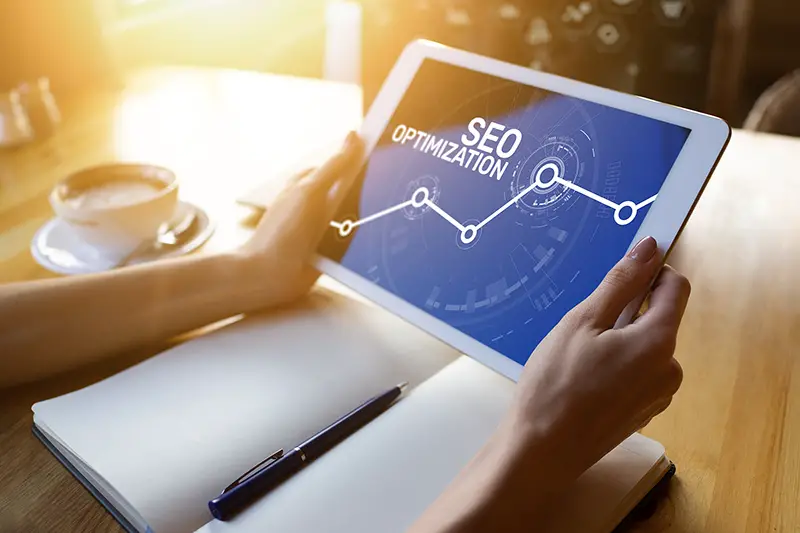 SEO is an integral part of digital marketing and plays a key role in helping businesses become visible online. It is just one approach but one that many businesses are finding works for them. A commercial enterprise can benefit whether they are trading online or using the internet to help promote physical premises.
During this article, we shall seek to discover more about the SEO approach and just how businesses are benefitting from this strategic approach.
Defining SEO
Seo stands for search engine optimization, which involves optimizing web pages with specific keywords to increase their visibility on popular search engines like Google, Bing, and Yahoo. It is designed to help websites rank higher in the organic search results when users type certain queries into these search engines.
It is considered that many users will not look beyond the first few search engine results, let alone a few pages. This makes it vital for businesses to aim for the top 5 at least and be the ones that are chosen to supply the customer with their product. There is almost an assumption that those companies at the top are the most popular with consumers and so likely to be the best ones in terms of what they offer.
How Can Adopting an SEO Approach Help a Business?
By utilizing SEO strategies such as keyword research and content optimization, businesses can improve their visibility online and attract more potential customers to their websites. This method also helps build brand awareness by increasing traffic from relevant searches that are related to a business's products or services. In addition, the SEO approach can be used in combination with other digital marketing tactics, such as social media marketing or email campaigns, for maximum impact. With the right digital marketing strategy in place, businesses can maximize their reach online and gain an edge over competitors who don't actively use such techniques.
The benefits are there to be had with this organic approach. It may take time to achieve the desired results, but it can be very effective and rewarding when it all comes to fruition. Many companies will tell you that they did not regret looking into it and then hiring those capable of helping with it. If you hire the best then you are more likely to see pleasing results sooner rather than later. The sooner we do, the quicker we see sales being added to the balance sheet.
How Does SEO Work?
Search engine algorithms are constantly evolving, and SEO professionals must stay abreast of the latest changes to remain competitive. Digital marketing specialists will analyze a website's content, structure, links, and keywords to create a plan tailored to the business's goals. SEO professionals can also optimize existing content and create new content that will help increase a website's online visibility. The approach also involves monitoring and tracking the success of the related campaigns to ensure that the techniques implemented are having the desired effect.
It is not a case of coming up with a strategy and everything is taken care of because SEO needs to be worked on and continually monitored to ensure that it is doing its job correctly. Experts in the field know how to rectify a digital marketing plan that is not working for a particular company because nothing is guaranteed with this approach in the field of marketing. It is very much an experimental approach to greater online exposure and increased traffic to a company website. When we get it right, though, the rewards are great.
SEO is an essential part of digital marketing that helps businesses become more visible online and gain an edge over their competitors. Professionals involved in this approach are highly knowledgeable in SEO practices, and they can help businesses create targeted strategies that are tailored to specific needs. It is an ongoing process during which specialists need to stay on top of the latest changes in search engine algorithms to remain competitive. With a well-crafted SEO plan in place, however, businesses can maximize their online visibility and attract many more potential customers. That is the aim and something achieved by many businesses.
You may also like: Multilingual SEO Services: Are They Beneficial For Your Business?
Image source: Shutterstock.com