Click here to get this post in PDF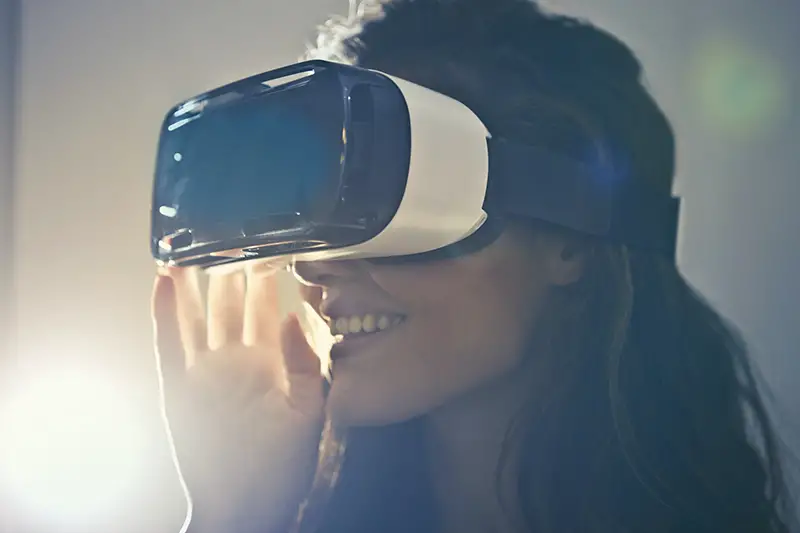 Blockchain is being adopted and recognized more and more as a technology that all industries can benefit from. Just like how the Internet has created an online world, soon, everything will be on-chain. And one of the companies that is making headway is Transmira, Inc., a pioneer in experiential reality (XR) technology that creates 3D twin versions of global real estate on blockchain on Omniscape.
"We basically blend augmented reality and virtual reality together, with a focus on location to basically help businesses and brands connect with each other and provide really cool, amazing experiences for consumers that they can obviously have fun with, but they're also monetized. So the idea is to basically help, again, businesses and brands drive traffic to stores and give consumers fun and interesting experiences," Robert Rice, founder and CEO of Transmira Inc. and developer of Omniscape, said during an episode of CoinGeek Conversations. 
For just 2 or 3 USD, users can buy virtual real estate and own it for two years. This virtual property can then be monetized whenever brands or businesses want to advertise in that space or it can also be resold at a higher value. People can strategize and buy famous locations like Times Square to earn more money. 
"The idea is we want to make it easy for people to make money and kind of keeping it low and accessible. And you can speculate, like domain names, I'm going to buy cool locations and resell them or I'm going to try and anticipate where the market's going to grow, where people are, where the activity is," Rice further explained.
Simply put, Omniscape is like a much better version of Pokémon GO as it is connected to the real world and can be monetized and used as a marketing tool. "Starbucks, for example, can do a campaign and geo-locate 3D Starbucks coffee cups all over the place." And users can use these coffee cups to claim discounts or freebies at real Starbucks stores. In return, Omniscape can compile and analyze data and provide Starbucks with consumer insight per individual, not just per household as Nielsen does. 
Experiential reality, in essence, connects the virtual world with the physical world where people can interact with each other through their avatars, and brands can advertise and target real consumers. So, how does virtual real estate on blockchain actually work? All in-app actions, no matter how minute, are recorded as transactions on the blockchain. Imagine the amount of data that will be generated as users increase and as content is created in this virtual world. 
This is why Omniscape is built on the Bitcoin SV blockchain, an infinitely scalable network that can provide immutability, security and transparency of data and low-cost microtransactions. The Bitcoin SV test network has recently achieved a record-breaking 16.4 million transactions in one block; and fees average at a tiny amount of 0.0067 USD per transaction. And this is expected to be lowered with the development of nanotransactions. 
"Building something like Omniscape must be secure, ensure privacy, and work efficiently in order to be successful as the platform of the future. The very nature of what we are creating has tremendous applications and implications for nearly every industry vertical, and as such, will accelerate the adoption and use of Bitcoin and blockchain in our day-to-day lives. We are literally putting the world on-chain," Rice said during his presentation at CoinGeek Live last year.
Learn more about about how blockchain technology can power industries and propel them into the future digital economy by attending the virtual CoinGeek Conference, which be broadcasted live in Zurich on June 8-10, 2021. 
You may also like: AR/VR Training Applications for Small Businesses
Image source: Pexels.com