Click here to get this post in PDF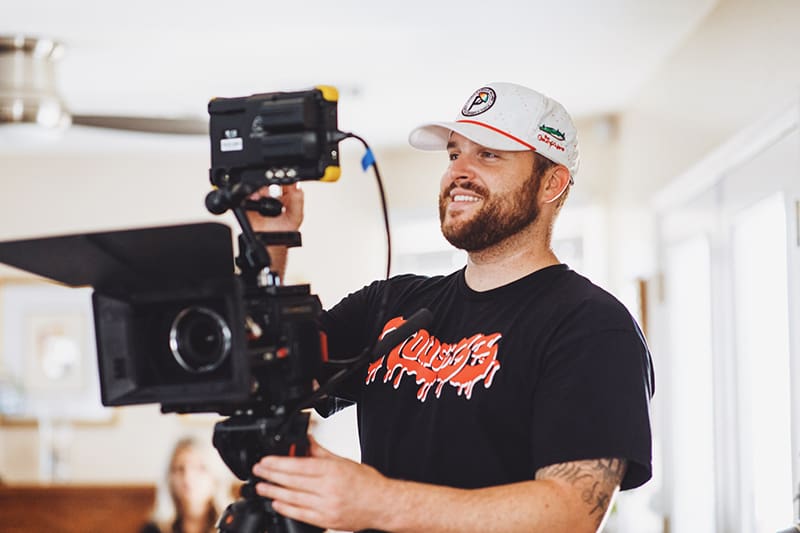 Promotion is one of the ways to expand your business. Many knowledgeable people have said that it is spread through propaganda. One of the most popular mediums of its kind is through business videos we can show people what opportunities they can get from us so that they can easily become aware of it. Through the video, we can present anything in a very beautiful way. As a result, people can easily understand our service and product.
 Whatever your video production goal, going through a professional therefore requires a certain budget. If you do not have such a budget at your disposal, you will have to do as much as possible yourself. This is why we will detail below the different steps to follow to succeed in your video on a limited budget.
Fortunately, several tips will help you meet this goal, so you have to get to work to create the best video regardless of budget. Another method we can use to create business videos is Business Video Maker. With Video Maker we can make our professional business promo videos in less time.
Why make a video?
The question may seem trivial, but not to ask it would be a mistake. At each stage of the creation, you must keep in mind the reason that led you to make a video. Why? Just to keep you from going in multiple directions, kind of getting carried away by your creative spirit. Making a video is fun, but it is above all a tool that must maintain a specific goal and stick to it throughout the creation process.
Timer your sequences
One of the main pitfalls when preparing a video is time. If you want to make an institutional video, it should not exceed 1m – 1.30m. This short period may not seem sufficient to you if you are not used to video, but it is indeed the maximum recommended duration for a promotional video on the internet. This is why it is important to properly time your sequences, and to get to the point. Digression is, without a doubt, the number one enemy of corporate video. Take the time to properly schedule your sequences to ensure that your message will pass effectively in less than 1.30m.
Practice speaking in front of the camera
In your video, you may want to speak to the present, for example, your company or a specific product. In principle, this is an excellent idea: seeing the founder of the company speak about his product, with passion and precision, can engender a lot of confidence for the spectator, who will thus be easier to convert as a customer. But it's an exercise that requires preparation if you want to give your best even in front of the camera! To do this, here are some key tips to put in place before starting filming:
· Define the value proposition: As we said, you have a minute or 1.30m at most. You won't be able to present your project in all its depth in such a short period. This is why you must prepare your speech, to make it as simple and effective as possible.
· Prepare your text: It goes without saying, but many don't. Before you start shooting, prepare your text to the word, so that it fits well with your storyboard and the sequence in which it is inserted.
Practice: If you are not familiar with the video, we recommend that you prepare in two steps. First, repeat your text in front of a mirror and, if possible, wearing the same clothes as those planned for your shoot.
Lock the shooting location
If you are filming in a "public" place, or at least a place where people are likely to come and go, be sure to hire makeshift managers who will police for you. There is nothing worse than someone passing at the wrong time, or covering up half of your set, while you were shooting a great sequence… frustration guaranteed.
Image rights
It's not the first thing you think about when you want to shoot a little video… and yet. By law, you don't have the right to film whoever you want as you want, even if they are your employees and they are at their workplace. If a person filmed is easily identifiable on your video, they could turn against you for the invasion of their privacy. The purpose of this article is not to improvise us as a lawyer, but we still advise you to obtain a written agreement from the people who will participate in your video. You could, for example, launch a call for volunteers (by email) within your company, and offer the shoot only to those who would respond favorably. If not,
A short but interesting video is the basis of everything
Unless your brand is ready for a global strategy and therefore requires long and elaborate video campaigns, then there is no need to bore your followers as all you have to do is keep the video short. but useful and interesting.
Longer videos? Storytelling kicks in
If you need a promotional video that is 1 to 5 minutes long, you have to plan it to get the most out of your budget, especially when resources are limited.
The main thing then will be to resort to storytelling. Although in one way or another shorter videos also tell stories, this technique is of great importance if the clip is longer. Thus:
-The power of the story must overcome the stage, that is, a captivating message developed in a small space can achieve great results.
Video style: an essential factor
Each type of audience requires something different. Examples:
-Technology, systems, and electronics customers prefer short and informative content. For them, it is necessary to make short and modern videos.
-Consumers of clothing, household items, children's, and similar products will pay more attention to promotional videos focused on family values, togetherness, and positive personal beliefs. Therefore, the stories directed to them must be elaborated based on these characteristics.
-Sports or soft drink brands usually have customers who prefer fast and dynamic, so each element in Video Marketing must consider these aspects.
In any of the three previous cases, it is possible to create video content with a limited budget, paying special attention to the idea before any expensive element related to production.
What equipment do you need?
To create an eye-catching promotional video there is no need to invest in equipment cost. Two important elements can make a difference:
-A high-end Smartphone: These devices currently allow us to produce high definition videos whose results may well rival that of the best of agencies. Before choosing this option, you have to carry out the pertinent tests to visualize how it will look on different platforms. If you have such a team, all the better. Otherwise, the investment in one of them will be substantially less than that of a professional camera, for example.
-Software for video editing: It is necessary to consider several options to choose one of the reasonable costs that allow adding effects, subtitles if necessary, and generally contribute to an adequate edition.
---
Top 5 Free Online Video Editing Websites for Beginners 2020
---
Video Marketing offers excellent results in any digital strategy. For this reason, it is important to consider different options to save resources, but without ever sacrificing the quality or the message that must be transmitted to the audience.
Image Source: Unsplash.com