Click here to get this post in PDF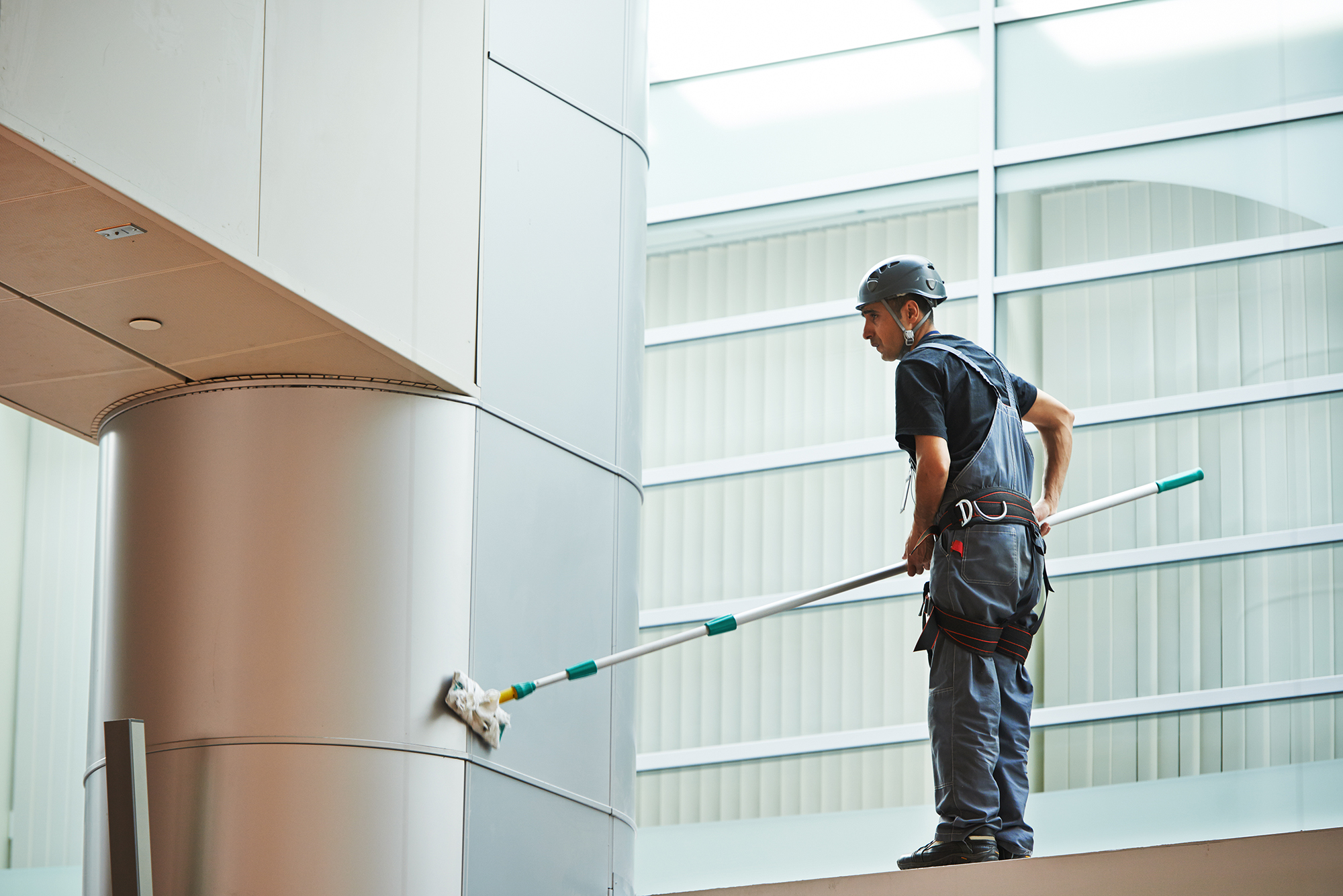 If you want your business to run smoothly, you have to keep tabs on a lot of moving parts. 
One vital part of running a company is keeping the facility cleaned.
A clean environment promotes productivity and good health — and it impresses visitors who come in.
Once you've decided it's time to hire a professional office cleaning company, you need to determine how frequently your office should be cleaned.
Many factors determine how frequently an office or building should be cleaned. These include the number of employees or the amount of foot traffic you get, whether your building requires special sanitization, and whether you have a manufacturing facility that accumulates a lot of trash every day.
Some businesses schedule bi-weekly or monthly cleaning, while others need to sign up for bi-annual or daily cleaning services.
Here are some of the factors that determine how often you should have your business professionally cleaned.
How Do You Deal With Customers?
Different types of businesses require different cleaning levels, and the amount of visitors you receive goes along with the amount of cleaning you'll need.
For instance, do you deal with customers in-person, or online and through the phone?
If customers come into your retail space, office, or building regularly, it's critical that you schedule frequent cleaning appointments to keep a high reputation with your customers.
If you work in a healthcare facility, it's even more critical to keep up with your facility cleaning to ensure a sanitized and safe environment for your patients and staff members.
On the other hand, even if you don't serve customers in person, it's still important to keep your facility clean to keep morale high among your employees and to provide a healthy indoor environment.
How Much of Your Budget Is Allocated to Maintenance?
Figuring out a cleaning budget is another factor in figuring out how often your business should be professionally cleaned. 
Startup companies tend to send aside a smaller budget for cleaning as their income needs to go toward more important tasks. As the business grows and if clients or customers come into the office, a cleaning company can come by your building more frequently. Even with a smaller budget, you'll be able to find a cleaning service to meet your needs.
For larger companies, a bigger budget should be set aside for commercial cleaning services.
It's important to never settle with the cheapest cleaning solution, even if you're looking to cut costs. Hiring a low-quality cleaning service can lead to more significant issues down the road.
For example, inefficiently cleaned vents accumulate dust and cause the A/C unit to overload and fail. If you don't properly sanitize and clean high-traffic areas like door handles, computers, and common area features, you could spread germs that cause all occupants to get sick. Regular cleaning will lead to fewer germs spread and fewer employees taking time off.
Workplace Size
Your office's layout will play a major role in how frequently you should have your business professionally cleaned.
How big is your building?
Larger facilities with more than 10,000 square feet will need more frequent cleanings, while medium- to small-sized offices can be cleaned weekly, bi-weekly, or monthly. Again, this depends on the amount of traffic your facility gets, how much budget you have allocated to cleaning, and how dirty your office gets.
Smaller facilities are easier to keep clean as you go, so it's best to schedule your cleaning weekly or bi-weekly. 
How Is Your Office Laid Out?
If your facility has many floors and windows, it's important to hire a professional cleaning company to efficiently clean each level daily. Doing so will keep morale high in the workplace and promote a healthy environment for everyone. 
The type of flooring you have also helps determine how often a commercial cleaning service should come. Carpet cleaning should be scheduled bi-weekly, while marble floors should be cleaned weekly or daily depending on the facility's amount of traffic. Wood floors should be cleaned four-six times a year and refinished about every 10 years.
Determine Your Company's Cleaning Needs
To decide how often to get your business professionally cleaned, you must first figure out your company's cleaning requirements by answering the questions above.
Once you determine your needs, budget, workplace size, and office layout, you will be able to make a decision on how often your space should be cleaned.
Remember that larger facilities with high occupancy should be cleaned daily or weekly, while medium-sized businesses with limited visitors can opt for professional cleaning weekly or bi-weekly.
You may also like: Why Every Business Should Invest in Professional Cleaning Equipment
Image source: Shutterstock.com