Click here to get this post in PDF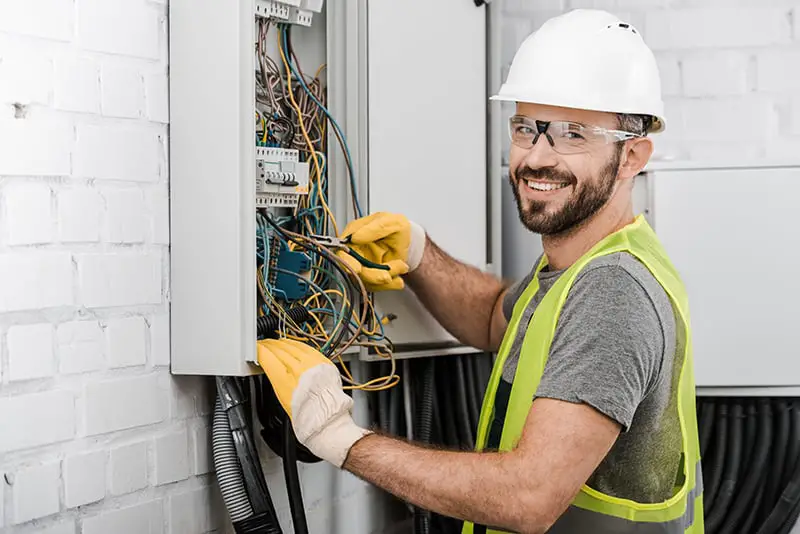 Electrical Burns A Frequent Electricians' Nightmare
While many workplace jobs have some danger and electricians stand out as a high-risk occupation for injury and death. Electricians may not think twice about their profession as dangerous because electricians go to school for many years to learn as much as they can about working with electricity. No matter how much this professional knows about the dangers are clear and present.  
Fatal Electrical Injuries
The latest statistics for fatal electrical injuries in 2018 numbered 160, showing an increase over 2017 and the highest since 2011. All of these incidents, due to electrical shock, and none were due to burns. 
Non-Fatal Electrical Injuries
Burn injury statistics report nearly 1,600 Non-fatal electrical injuries from the year 2018, which decreased from 2016 and 2017. Breaking these 1,600 electrical injuries down, 1,080 were due to electrical shock, and electrical injuries from burns accounted for 490.
If you or a loved one are injured by electricity, causing burns while at work, you need to contact an experienced burn injury lawyer. Electricity is not the only way to receive severe burns, which can occur at home, away from home, or at work. Some incidents can include fires, explosions, exposure to hot water, car accidents, the hauling of dangerous chemicals.
Serious burns caused by electricity can cause severe side effects such as physical, mental, and emotional trauma, loss of wages, long-term medical care, therapy, permanent scarring, traumatic disfigurement, and disability.  Severe burns from an electrical injury can mean that you need surgery and possibly repeat surgical procedures depending on your injury's degree.  Did you receive your burn injuries due to the negligence of another person's actions? A burn injury can cost mounting medical bills that you need help paying off. 
Three Types of Burn Injuries 
Does your burn injury fall into any of these categories? 
The first type is thermal burns received from explosions, hot liquids, and burning materials like glass and metal. 
Chemical burns are caused when you come into direct contact with inhalation of toxic fumes or hazardous materials. This type of burn comes from toxic acidic or alkaline solutions. 
The third type of burn is caused by electricity. When heat is generated from an electrical current passes through your body. A skilled physician must evaluate your burns. This type of burn causes severe deep skin damage with no immediate notice. 
There are also four burns levels, the last the most severe and damaging; 
First-degree affects the outer layer of skin. Even though first-degree burns are not severe, the level of pain is high. 
Second-degree burns affect the out layer of skin and the layer below, causing the skin to become white, pink, or red. A second-degree burn can develop blisters. This burn is of a higher level. 
Third-degree burns affect the subcutaneous tissues turning the skin black or white. The skin can become dry, taking on the appearance of leather. 
Fourth-degree burns look much like a third-degree burn, but the effects are worse than a third-degree burn. This severe burn goes through all layers of skin reaching bones, muscles, and nerves. Frequently this degree of burns is fatal. Third and fourth-degree burns require a lot of medical care and treatment. 
The Damage Done By Burns
There is no injury so painful than that of burns. The level of pain and suffering is profound. Most times, burns can cause severe scarring that may take years to eliminate. There is no other injury so damaging than burn injuries. Never feel embarrassed or wrong about filing a lawsuit for compensation. Depending on your accident's seriousness, you need compensation to pay for mounting medical bills, mostly if you have lost wages or, worse, lost your job due to your inability to work.  Severe burn injuries cause loss of skin sensation, tissue, muscle, organ damage, disfigurement, and physical impairment. 
There is no quick, miracle healing process for burns. This type of injury takes weeks, months, and sometimes years to heal. Your age is a factor in how your body heals. Severe burns interfere with your livelihood and appearance, so it is vital to call your injury attorney today if severe burns have injured you, and it was due or not to a negligent person.
As soon as you decide to hire us to go fight for the compensation you deserve, we start an investigation to determine who is responsible for your injuries. We assess the extent of your injuries and damages. Never talk to insurance agents of companies involved in your injury. Never admit fault or say you are sorry. Please refer these calls to your attorney. We know that insurance companies do not want to pay any more compensation than they must. But it would be best if you had enough to pay your outstanding and mounting debt. We know how to navigate the judicial system. If you sustained injuries from severe electrical burns at work, call us as soon as possible or have an advocate give us a call on your behalf. 
---
Residential Electrician: How To Choose The Best
---
As soon as you call this seasoned and skilled injury attorney, we set up an appointment to discuss your situation with the attorney. If you cannot come to us, we come to you. Your first consultation is a free-no obligation meeting. If you live in Dallas, Texas, or any surrounding area, give our firm a call at 972-924-2855. We are ready to fight for your rights to a fair and reasonable settlement. 
Our skilled and experienced injury attorneys can help you recoup compensation to cover all your losses, but you must give this attorney a call as soon as you can.
Image Source: Shutterstock.com