Click here to get this post in PDF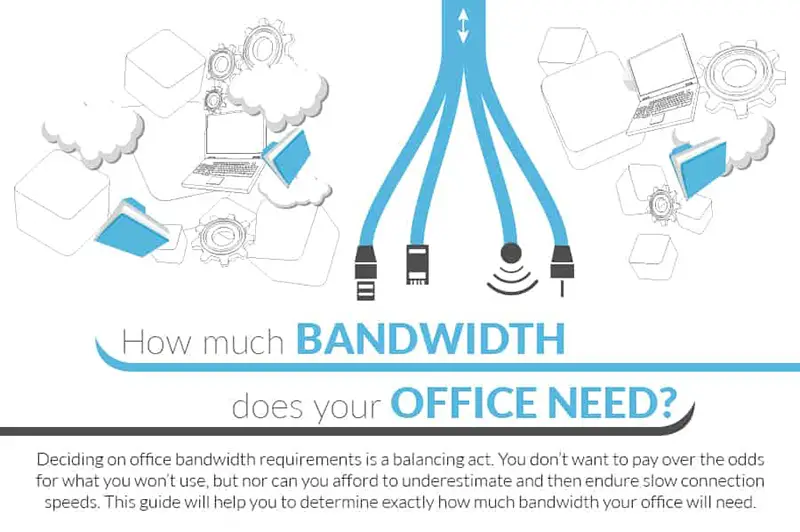 Deciding on office bandwidth requirements is a balancing act. You don't want to pay over the odds for what you won't use, but nor can you afford to underestimate and then endure slow connection speeds. This guide will help you to determine exactly how much bandwidth your office will need.
This infographic was created by Orla Forrest, a marketing executive at Irish Telecom.