Click here to get this post in PDF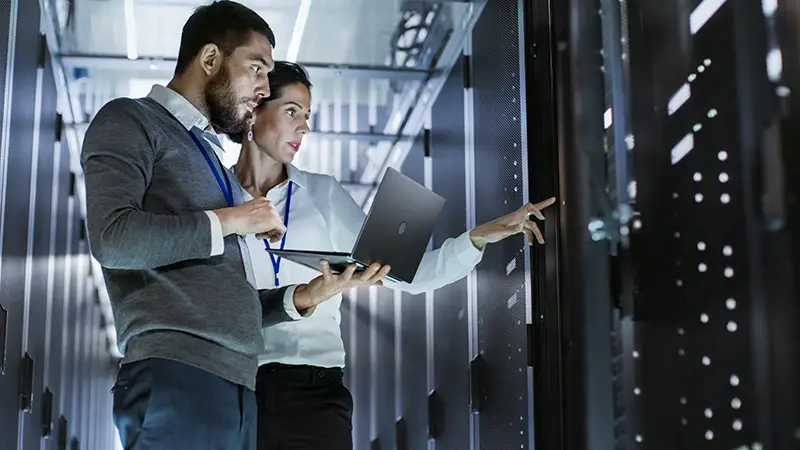 Recent studies have shown that many companies have actually cut their IT costs by outsourcing their IT, an idea that sounds counterintuitive but definitely isn't. It turns out there are many benefits to outsourcing IT solutions, we put together this handy guide to help you discover exactly how managed IT can save your business money.
Fixed Monthly Rate
Budgeting is crucial when it comes to money management and can even help you save money. If your expenses are unpredictable, budgeting becomes difficult. Fully managed IT services are a great solution to this. The consistency of a fixed monthly rate allows for a steady cash flow in your business and better management all round.
Avoid Costly Mistakes
In IT, one mistake can be costly. It can even lead to legal issues if areas like data protection aren't executed to the proper standard  — another hefty cost. The most effective solution to a dangerous IT problem is prevention. Trained and qualified professionals are there to minimise costly mistakes in cyber security, cloud data protection and backup services. 
Don't let one mistake cost you the company's reputation or money and leave your IT to the experts. With years of experience and training to spot and prevent common errors, a team of professionals are much less likely to trip up with basic mistakes and cost your business bundles of unnecessary expenses.
Flexible Service
You only use managed IT services when you need them, so you save money when you don't and only pay for exactly what you need. Tailored services flexible to your needs are a great way to lower your company's total expenses and save your business money, especially with unexpected events still impacting businesses worldwide off the back of the global pandemic.
Fewer In-House Salaries
Built up of specialists across multiple different sectors of IT, outsourcing with managed IT services gives you the expertise of multiple specialists for a much cheaper cost than hiring your own qualified IT team and paying multiple salaries. With fully managed IT, you know you'll always get the most out of your money for a more competitive price.
Lowers Training Costs
Training a team of staff can come with quite a price tag. Fewer staff means less staff to train and therefore lower training costs for your company. Specialists working in managed IT services are fully trained in a variety of IT solutions, making it easier than ever for you to implement your ideal IT strategy, protect your company and not have to fork out for all the training!
Other Benefits
So — now you know the cost benefits of managed IT, but what other benefits are there? Here are some of the key added benefits to outsourcing managed IT:
Access to the latest technology (hardware and software) without the high costs of buying.
Scalability allows you to scale your IT solutions alongside your company through periods of growth or low-budget seasons.
Increased efficiency as the sole purpose of managed IT is to give you the exact service that you need, when you need it  — no fuss. 
Boosted reputation, as strong IT services build trust with and improve the user experience for your customers. 
Speak to a Specialist Today
If you're ready to save your business money, among the many other benefits of opting for managed IT, speak to a specialist today! 
You may also like: How much do Managed IT Services Cost?
Image source: Shutterstock.com