Click here to get this post in PDF
Working out how to manage your bank account when you're in debt can be confusing, especially if it's overdrawn and you owe money to your bank.
However, you should never ignore debts to your bank or anyone else. While your bank is likely to be helpful if you come to them about your debt issues, if you persistently fail to contact them about it and make repayments, they have the power to sell your debt on to a debt collection agency (like Moorcroft Debt Recovery), which will further harm your credit score.
If you're dealing with a negative bank balance, as well as owing debts to other creditors, for example, credit card companies, there are lots of things you can do to get organised with your repayments, and work out a way to get out of debt for good.
In this article, we're going to look at how you should bank when you're in debt, including how to manage your bank account, whether creditors can take money from your bank account if you're in debt, and whether you can open a bank account if you're bankrupt or otherwise insolvent.
How can you manage your bank account if you're in debt?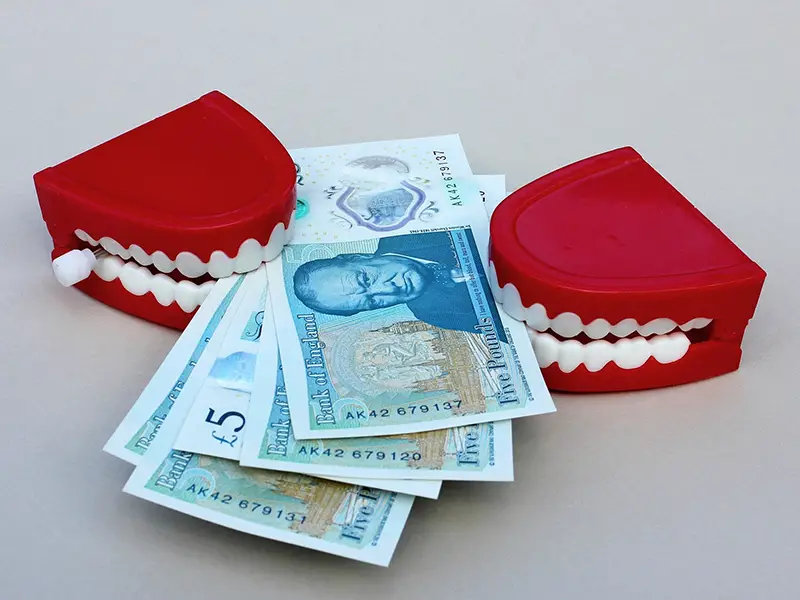 You can manage your bank account when you're in debt by opening up a new, basic bank account that is separate to your current account to help you manage your debts, contacting your bank or a debt charity for personalised debt support, and using your bank account to budget sensibly.
You can also manage your bank account when you're in debt by working out how to stop creditors from taking money from your account, for example, if you have a County Court Judgement (CCJ), and, finding bank account alternatives, for example, post office accounts if you're bankrupt and unable to open a bank account.
Let's dive right in, and look at how to manage your bank account if you're in debt.
5 steps to manage your bank account if you're in debt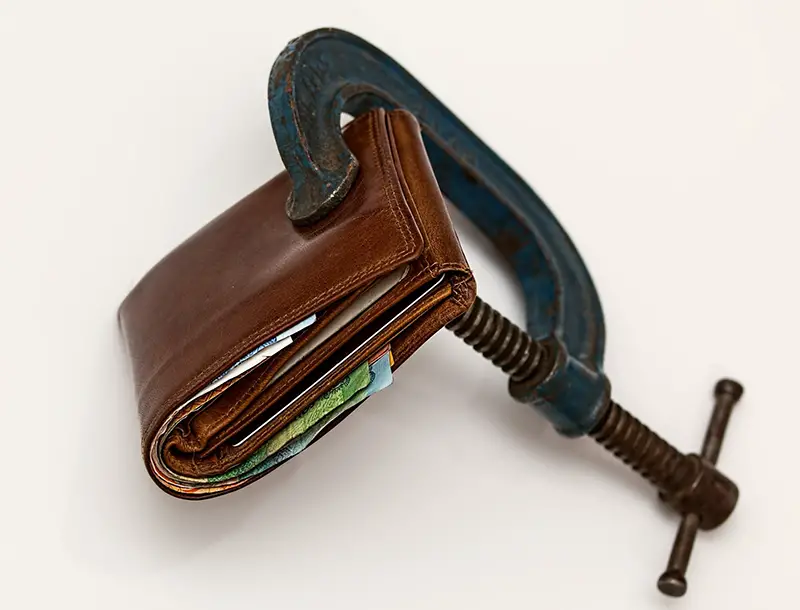 Use your bank account to budget
Your bank account is more than just a pool where your money comes in and out of. When you have one current account for everything, including incoming payments like salary or benefits and outgoing payments like rent or debt repayments, it can be really hard to keep track of your money. If you've ever played the 'guessing game' at an ATM, where you punch your PIN in and just hope there's something to withdraw, you'll know what I mean.
If you're in debt and you have debt repayments that you're making each month, for example, for credit cards, a great budgeting system to use is the 'three accounts system' developed by the charity Christians Against Poverty. You open 3 bank accounts (before you baulk at this, you probably already have two – one current account and one savings account), one for your direct debit payments such as rent, bills, subscriptions and debt repayments, which you can usually set up as direct debit). Whatever is leftover after you've paid your debts and bills, is yours to save or spend. From this, you can work out a weekly budget for clothes, food and other necessities and treats. You put this money in the second account, which is your weekly cash account. Make sure this is a basic account with no overdraft. Having the exact amount that you're allocated to spend in this account keeps you from overspending, as when it's gone, it's gone! You may wish to withdraw this weekly in actual cash, putting it in different envelopes for different expenses, although this may not work during the Coronavirus pandemic. You can save anything leftover from this weekly spending budget.
The three accounts system also helps you sort out all your transactions, and identify exactly where money is going. This can help you save money on expenses to put towards your debts, as you may realise you're overspending on something where you could get a cheaper deal, or you're paying for a subscription you don't use.
Contact your bank for support
We can feel a lot of shame about money, and how we manage and spend it in our culture, and so we often don't discuss it with anyone, least of all the customer service at our bank! But did you know that your bank is actually there to support you, especially with financial issues like debt? Yes, even if you're overdrawn with them.
If you're struggling to pay back an overdraft or if you're in any other kind of debt, there are several things your bank can do including:
Helping you organise a fair repayment plan for your debts, which will involve them looking with you at your income and expenses, and working out what amount you can repay while still meeting your other essential payments.
Separating your overdraft from the account that you currently use. Overdrafts can cause confusion they're involved in our day-to-day banking and we can go directly into them if we accidentally overspend. If your bank can separate your overdraft from the account it is attached to, you can focus on repaying the overdraft as a separate debt, without worrying about accidentally eating up your repayments with further spending. If.your bank can't do this, they could help you open up a basic bank account with no overdraft, so that you have no risk of going into one and then owing money. If you budget properly and keep track of spending, you won't need to worry about overspending.
Support you to continue banking with them while you pay off the debts you owe to them. In most cases, your bank should be positive and helpful as you work your way out of debt. The key is to contact them about the financial difficulties you're facing, rather than ignoring the problem.
As Hannah Ewens, a journalist who managed to get out of £7,000 debt in her twenties writes: "Don't be scared of the bank. You're a "customer", for your sins, and it's their job to help you. The individuals who work there are people with empathy and know quite a bit about basic debt management."
Consider opening a new bank account elsewhere
If your bank can't help you out with separating your overdraft from your account or setting you up a new basic bank account, you can still open a new bank account at another bank. This is a good idea if you are in very severe debt to your bank (for example, you owe a big overdraft), or you've started an insolvency solution like an Individual Voluntary Arrangement (IVA), and you need to make an equal percentage of repayments to all the people you owe money to. Always talk to your bank first, however, and see if they can support you with your debt.
In rare cases, your bank can exercise something called a 'right to offset', which is when, if you owe money to one bank account, your bank can take money from one of your other accounts with them (or even from a bank account you have in the same banking group) to pay off your debt. However, your bank will have to clearly warn you in advance that you're at risk of this before they take any action.
Don't take out more credit
It can be tempting when you're in serious debt to take out even more credit to delay the pain of the problem. However, this can end up being much more expensive in the long run, as if you're already struggling to pay back current debts, adding a bigger sum with more interest to repay just isn't going to help. Although in some situations debt consolidation can be helpful, for example, if you can get a very low interest loan (for example, a 0% money transfer credit card) to pay off high-interest debts, leaving you with a more manageable, lower-interest monthly repayment, it is unlikely to work if you're already struggling with problem debt. This is because:
If you've already defaulted on (failed to pay) your debts, your creditors will usually report this to credit agencies, and your credit score will take a hit. In these situations, you're unlikely to get anything other than a high interest loan, which will only hurt your finances more as you'll owe more in interest.
Debt consolidation loans are often only 0% or low interest for a fixed period of time. If you're having financial difficulties, you may not be able to guarantee that you can pay the money off within the 0% interest period, and if you can't, the interest rates are likely to spike and push your finances more out of control.
Debt consolidation only moves the issue around: it doesn't solve it, and it only works if you are absolutely sure you can repay the debt. and not take on more loans If you have a tendency to rely on credit, you may well end up taking on more credit cards, defeating the point of the debt consolidation loan, which is to make your monthly debt repayments manageable, so that you can actually pay them off once and for all.
Contact a debt charity
As well as contacting your bank for support, it is a great idea to contact a debt support charity, where you can access more free debt advice. Organisations like Stepchange, Christians Against Poverty and National Debtline offer expert support on your individual debt situation, and can organise things like free debt management plans and negotiate with creditors on your behalf. This gives you the emotional, as well as practical, support to break free of debt and the anxiety that so often comes with it. Citizens Advice also have a wealth of information on their website about debt and how to deal with issues from court orders to banking when you're struggling with debt.
Can my creditors take money from my bank if I'm in debt?
Some creditors can take money from your bank if you owe them debts, but usually only if they get a County Court Judgement (CCJ) against you, and you don't make the court-ordered debt repayments. There are many, many steps before you even get to the court stage, so it's not usually something to worry about.
However, if you have ignored contact from creditors to the point of them taking you to court, and you have then refused to repay debts that the court has ordered you to pay, a creditor can apply for something called a Third Party Debt Order. This essentially orders the person who holds your money (usually your bank) to pay it to the person you owe. Just for reference, Third Party Debt Orders are not the same as an Attachment of Earnings, which is when the court can make your employer take money for your debts directly off your wages to repay your creditors (your creditor is more likely to go for an Attachment of Earnings than a Third Party Debt Order).
With a Third Party Debt Order, your creditor will apply to the court for the order first. This order tells your bank or building society to freeze your account (they are allowed to charge you up to £55 if they need to freeze your account).
You'll then get a form called an N349 Interim third party debt order which will inform you that the money in your account has been frozen. This order will also tell you to attend your local County Court hearing centre. Here, the judge will decide whether to make a Final Third Party Debt Order. If the judge does this, your bank or building society pays the creditor the frozen amount of money. If not, the money will be returned to you.
However, your bank or building society is only allowed to freeze the amount of money in your account at the time of receiving notification of the Third Party Debt Order. Any money paid into your account after this cannot be frozen, and you can withdraw it.
You can also object to the order and explain to the court that you don't want the Final Third Party Debt Order to occur because, as your money was frozen, you cannot afford your basic living expenses.
There are some situations when money can be taken from your bank account by creditors without them having to go to court. The Child Maintenance Service, for example, can take money from your bank account if you owe child maintenance. This is a deduction order.
Can I get a bank account if I'm bankrupt?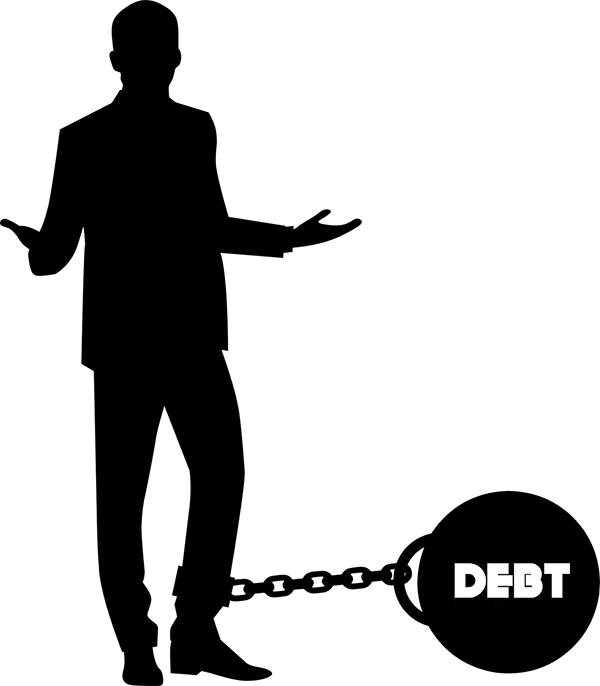 If you have been declared bankrupt, you can usually get a basic bank account (which is just like an ordinary bank account but with restricted features, for example, it is unlikely to have an overdraft facility or come with a cheque book) at most high street banks. However, try to avoid taking out a basic bank account with a bank you currently owe money to, because you may find it harder to get a bank account with them. Before you open a new basic account, make sure it is one that allows you to keep using it after bankruptcy.
After you've been declared bankrupt, your current bank may not allow you to keep your account. If they close your account, the money in your account is likely to be given to the official receiver (OR) – the person who oversees your bankruptcy – to be divided among your creditors. It's a good idea to open your new, basic account before this happens so you can deposit money for necessary living expenses, for example, food and bills in there. Although the new account will still be frozen for a short time after your bankruptcy is declared, you will already have the payments for household bills safely in there to be used as soon as your the account is unfrozen after a few days. The OR may allow you to keep money for essential living expenses anyway from the bank account that has been closed, but it's easier to do it yourself in advance.
If you've not been able to get a bank account after you've been declared bankrupt, you still have a lot of options to consider, including:
A Post Office card account. This is a simple account which collects your benefits, pensions or tax credits (you can only use a post office account for this type of income, and not for your salary).
A prepaid debit card. You load all the money you have onto this card and spend it as and when you need.
We've now covered the different ways you can manage your bank account when you're struggling with debt, and we hope you've found it a helpful read. Remember that your bank is there to help you when you're struggling with debt, so don't be afraid to access their support and expertise when you're trying to move past your debts.
You may also like: Overcoming Obstacles – 5 Hurdles You'll Need To Overcome To Successfully Get Out Of Debt