Click here to get this post in PDF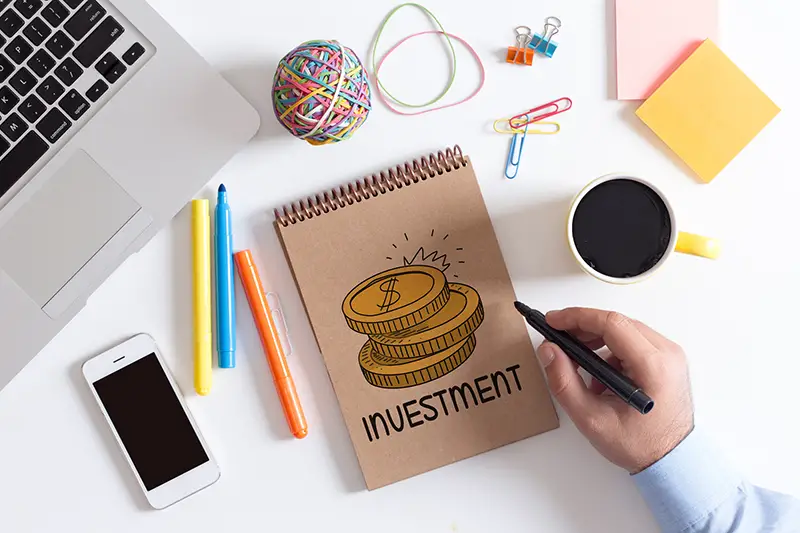 Investing regularly is difficult for many people, but freelance workers or people struggling to get stable jobs are especially vulnerable. However, even being in such a tight spot with your finances, investing and receiving passive income for your goals is still possible. While many think investing is all about big money, start-up capital, and buying stocks, it is not the case. Everybody can invest regardless of their income and benefit from it, especially in the long run.
Tips for Investing with Irregular Income
So many people today work as freelancers. This type of self-employment has its advantages, but there are also certain downfalls, such as uncertainty when getting your paycheck. One of the myths is that to be an investor, you need to put hundreds of euros to work and do it at once. In fact, people often invest amounts as small as a few euros here and there and receive a decent amount over time. Here are some tips that can be useful if you are planning to invest money online:
Choose a percentage – the common practice is to invest a fixed amount of cash every month after you receive your pay check. However, when your payments are not stable, you can choose a percentage to put aside. For example, you can start with 5% to 15% of your monthly income to put into a savings account or an investment platform.
Do not waste unexpected money – sometimes, we receive some money unexpectedly. A certain amount of cash can be given as a present or won in a lottery. Some relatives might pass away and leave an inheritance. In such a situation, try not to rush and spend all the money right away. Of course, covering your debts is a great idea, but making impulsive purchases – not so much. With such unexpected income, it would be great to put it to work and invest in some projects.
Create a financial plan – even if you are not trying to invest, having a financial plan is smart. Especially with irregular income, you should closely monitor your gains and losses. Examine your expenses and see if some are unnecessary or if you can save at least some euros. It is not obligatory to reject simple pleasures like buying a coffee or going to watch a movie. However, some expenses can be usually cut off to save up. If you save a few euros each day or week, you will have a nice amount saved every month.
Strive for long-term investments – even if you are unsure of your future as a freelancer or a temporarily unemployed person, it is important to remain determined and stick with your investment plan. Even if you cannot invest a lot during some months, just donate a small percentage and continue investing. The earlier you start with your investments, the more money you will accumulate in the future.
Online investment is a possible task even if you are short on money. There are plenty of Internet solutions, allowing small investments that will fit your budget.
Online Investment Options
If you are unsure where to invest money online, here are some great opportunities for people with smaller budgets or irregular pay-outs:
Investment services – there are online investment funds where even beginners can make convenient and accessible investments. If your budget is not large or you cannot pay in regular instalments, platforms like Quanloop are very useful. This alternative investment service has multiple risk plans and accepts small payments. It is possible to donate one euro to see how everything works and get it back in just 24 hours.
Stocks – even though many businesses have incredibly expensive shares, it is still possible to invest in something cheaper. However, do your research first to invest in a promising and reliable company.
Savings plans – there is a variety of savings plans that people usually use to collect money for their retirement. Start investing early to accumulate enough money for a comfortable life after retiring from your job. Such plans usually do not allow withdrawing money quickly, so keep that in mind, as you will not be able to access these funds quickly in case of emergency.
Pick an investment solution based on your financial potential and start investing toward your goal.
Disclaimer: This article is not intended to be a recommendation. The author is not responsible for any resulting actions of the company during your trading/investing experience.
You may also like: 8 Online Side Hustles that Require No Cash Investment
Image source: Depositphotos.com