Click here to get this post in PDF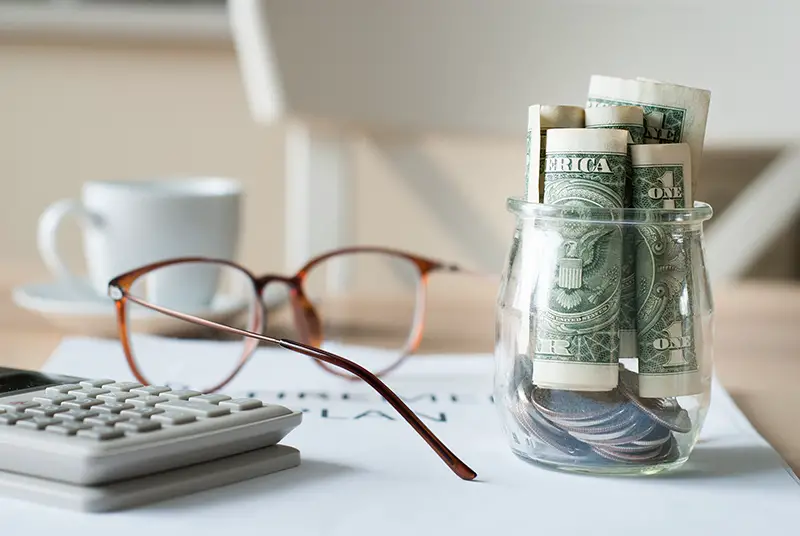 Investing can definitely seem like a daunting process. Many people have only ever seen people investing with thousands or hundreds of thousands of dollars, and if you only have a small amount of money, you may worry that investing isn't for you. The good news is that you can start investing with any amount of money. Here's how to invest $100 or even less while still getting a return on your investment.
1. Look Into Fractional Shares
Depending on the company that you're interested in investing with, shares may be many hundreds of dollars each. That's where fractional shares come into play. Instead of buying a certain number of shares, you purchase a fraction of a share for a specific dollar amount, which then grows at the same rate as a full share. That means even if a company's shares are currently selling for $1,000 each, you can invest only $5 into the company
2. Pay Off High-Interest Debts First
Paying off debts doesn't always seem like an investment. However, if you're currently paying a high interest percentage on a specific debt, it's always going to be better for your bank account to pay off that debt first and foremost. Especially when it comes to things like credit card debt and personal loans, putting that $100 into paying off a debt may actually give you a better return than trying to invest it in a more "traditional" way
3. Consider a High-Yield Savings Account
A high-yield savings account is one of the safest ways to invest money because you aren't risking your money at all. Instead, you just put your money into the savings account and start earning a percentage of interest on it. High-yield savings accounts may offer over ten times the current average for savings accounts, making them a great place to store extra money, even if you're starting with only $100 or less.
4. Start a Retirement Account
You're never too young to start saving for retirement. Many people start saving for retirement as soon as they get their first job, because the earlier you start saving, the more money you'll be able to save. Retirement accounts often give you many tax benefits, and some companies even match up to a certain percentage of your retirement deposits, which means you're essentially getting free money when you choose to deposit some of your money. That makes retirement accounts a great choice
Conclusion
Investing with $100 is possible, even if it seems like most people are only investing with a lot of money. If you have an extra $100 lying around, you might want to put it to work for you by using it to invest. Whether you actively invest the money into the stock market, you let it stay in a savings account, or you even use it to start paying off some of your debts, these are just a few of the ways you can start investing with as little as $100.
You may also like: 11 Important Investing Tips for Beginners
Image source: Shutterstock.com