Click here to get this post in PDF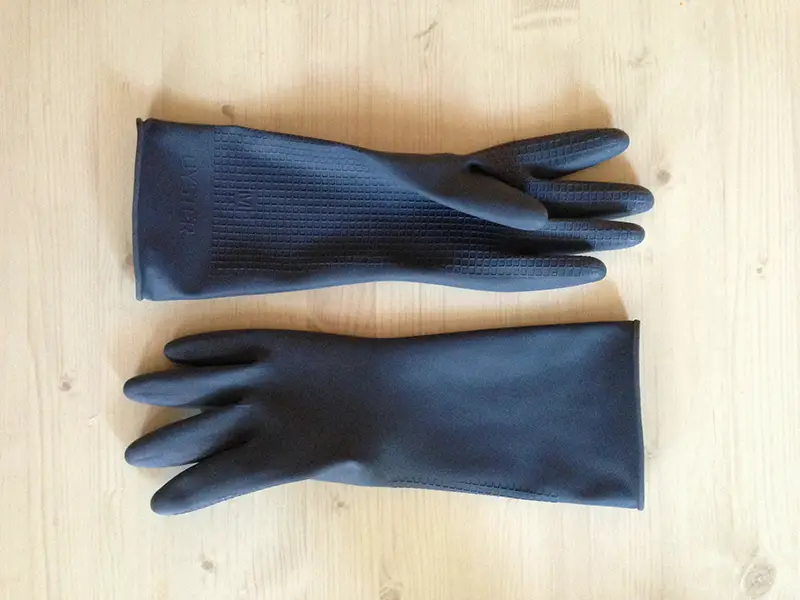 Protecting your employees while they're at work is essential – in fact, it's more than just essential, it's a legal requirement. Your duty of care extends to keeping your employees kitted out in the correct PPE when they are regularly coming into contact with any potential, unavoidable hazards in the workplace. 
When you first carry out a risk assessment for your business, you'll be faced with confronting all of the potential hazards in your business, and coming up with a plan of action for how you'll keep your employees safe from these hazards. This plan of action often includes the use of PPE. 
One of the most important items of PPE to consider for your employees is the right pair of work gloves. Most of us rely on the full dexterity of our hands to carry out our jobs every single day, so any injury – whether life-changing and permanent, or only temporary – can really have an effect on our performance and ability to carry out our roles. This is precisely why getting the right work gloves for your employees is so crucial to your business.
But which work gloves are best suited for your business? There are so many different types of work gloves available on the market that you might find it difficult knowing where to start. We're going to take you step by step through how to figure out exactly which work gloves your employees need to keep them safe at work.
What is the main hazard your employees face?
Since work gloves are designed to protect us from hazards, by identifying exactly which hazards are present in your workplace, you'll be able to start whittling down which types of gloves are most suitable for your employees. Let's examine the most common hazards faced in the workplace.
Extreme Temperatures
Do your employees frequently come into contact with extreme temperatures? Whether it's bitterly cold minus temperatures, or above boiling, any extreme temperature can pose a dangerous hazard.
If your main concern is freezing cold temperatures then we'd recommend thermal gloves, otherwise marketed as Winter work gloves. These heavy-duty gloves typically combine a waterproof outer-layer with a cosy internal insulative layer, which will help trap in the heat and keep your hands warm, no matter how cold the conditions.
However, if heat is more of an issue then you'll need heat resistant gloves. Not only do they protect the wearer from extreme high temperatures, but they're also often made from fire retardant materials. 
Electricity
Unsurprisingly, working with electrical components or with live wires presents a huge risk to your employees safety. So when you're looking for the right work gloves to protect them, you'll want to keep an eye out for gloves which are made from non-conductive materials. These include rubber and leather, and are your best option for protecting against electric shocks. You can often find these in their own category marketed as 'electricians gloves'. You'll also want to ensure that these gloves allow for full range of dexterity, and are grippy enough to hold small components and tools.
Chemicals
If your employees regularly come into close contact with chemicals, then it's essential that they're protecting their hands. There are a wide range of options available, but before you make a decision we recommend doing research into the specific chemicals your employees will be in contact with. As each chemical is so unique and therefore can have different levels of corrosiveness. Different chemicals also can react differently to various materials, so it's always better to be safe, to do your research and double check.
But on the whole, we would recommend nitrile disposable gloves. These latex-free gloves can be a great option for offering resistance to chemicals. They also offer a great, comfortable fit which allows for full dexterity and give a comfortable handling experience.
We would also advise looking for gloves which have a longer fit, covering the wearers' wrists and even potentially up to their forearms – this is crucial for users handling highly corrosive chemicals. 
Water or Fluids
Whilst working with water in itself does not pose a potential risk, prolonged exposure can cause dry and sore hands. This might not be a hazard, but something you may wish to protect your employees from to improve overall team morale, and productivity levels. 
If your team works closely with people, maybe in a medical environment or providing aesthetic services, disposable gloves are important to protect them from any bodily fluids. Again, these may not prove dangerous in themselves, but they do carry a risk of cross contamination. Nitrile or latex gloves are a great option for protecting you in close-contact environments. 
Cuts and Punctures
When working with sharp tools, objects, materials or machinery, you'll want to ensure your staff always remember to wear protective gloves. We advise looking for cut resistant gloves, which are intended for use with sharp objects such as knives. It's worth bearing in mind that due to their thick, protective nature, they can compromise dexterity and range of movement. But this is often a necessary trade off in order to reduce the risk of being cut and seriously injured.
We hope our guide has given you a clearer idea of exactly which work gloves you need to invest in to protect your team on the job. Remember to check size guides when ordering your employees gloves, as even the most protective gloves can fail to be fully effective if they do not fit the wearer correctly.
You may also like: UK electrical safety: Here's what business owners must know
Image source: Pixabay.com