Click here to get this post in PDF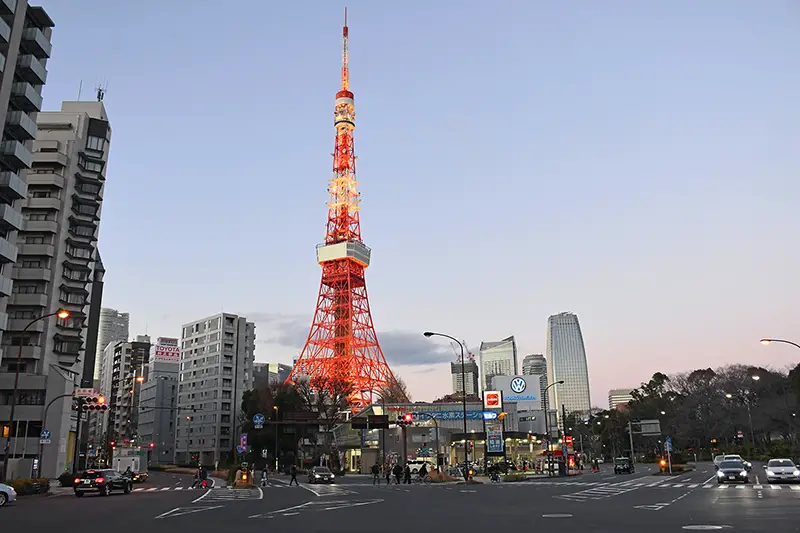 A Japanese or Japanese language-related career can be anywhere in the world, although most such jobs will, of course, be in Japan.
Japan was the second-largest economy in the world for 42 years, from 1968 to 2010, and since then, it has been the third-largest economy. Japanese companies have operations around the globe, and all such companies and other businesses dealing with Japan or Japanese companies do need some people with Japanese language skills to bridge the language and cultural barriers.
As Japanese companies continue to spread their global footprints and even travel to Japan becomes easier, more people are considering finding a career focusing on the Japanese language in Japan and other countries.
Exposure to a different culture and work environment also helps in adding new dimensions to personal and professional growth. There are many career options in Japan and outside Japan with Japanese language skills. This article will discuss how to find a career related to Japan or the Japanese language.
Take a Japanese language class
Even if Japanese is not required for your job, it can help you communicate more effectively when working with Japanesians. It also enables you to become a better employee by teaching you the tricks of the trade while interacting with Japanese people.
There are many different ways to improve your Japanese language skills, including taking private lessons, joining clubs or groups, reading manga (or other anime) characters, etc.
You can start by self-learning in your free time. Several Japanese teaching books are available for beginners, including audio CDs to learn and practice correct pronunciations. The only possible downside to having no classes is that you will lose out on the social interaction brought on by people wanting to meet up for things such as drinks or dinner.
However, several websites offer similar interactive activities to traditional classroom education. By browsing these sites, you can find even native Japanese people to interact with and move forward with your plan to learn Japanese.
Go to Japan
Being able to speak Japanese is an attractive trait these days. It shows you have effortless freedom, as you can easily travel to Japan for work.
Many job opportunities exist in Japan for English speakers from all over the world. You may work with coworkers or managers who don't share your native language.
There are many jobs available, even with few skills and experience. Learning about the country and its culture is vital if you want to land one of those jobs. In addition, by being aware of what problems and issues people there face, you will know how to be of help.
By visiting Japan, you can see everything for yourself. There are online resources as well as tour agencies that organize visits to relevant places. While it sounds difficult, it isn't when you look into it.
Make a plan for your career
Even if you're in the learning stage, making a plan can help get you moving forward in Japan. Many different careers require unique levels of expertise and experience, depending on what type of work you would like to do, your skills, and your interest areas.
For instance, you can find many opportunities in the information technology domain, teaching English and other languages, translation & interpretation, teaching various subjects in international schools, recruitment industry, and even dining-related jobs if you have relevant experience.
By creating a comprehensive plan and being aware of situations that may risk placement elsewhere, you can secure a position that allows you to stay in Japan. If you know other languages and come from a multicultural environment, there are many benefits to serving abroad.
If you want an international job, then this might be it. Here, you'll find chances to learn more foreign language skills, practice culture shock issues, and spend time overseas to improve your mobility and independence.
Even a Japanese language-related job in your home country will give you exposure to Japanese business and working culture, which would be quite enriching.
Here are some of the career options that you can opt for after learning Japanese
Become a Japanese teacher in your country
If you are interested in having a Japanese language career, there would be many opportunities right there in your community or with your local school system.
The trend to learn Japanese is increasing in all developed and developing countries, and finding a Japanese teaching job is not difficult if you attain a good level of language proficiency.
You can become a qualified Japanese language teacher, get hired by a private school or university, or even start your school.
Become a Japanese translator
Understanding and speaking Japanese is one of the most important skills you can have today. In addition, Japan is a major economy having many Japanese companies doing business abroad. Simultaneously all major non-Japanese multinationals and even some small and medium-sized enterprises are engaged in businesses with Japanese companies. If you are fluent in another language, you could make money working as a Japanese translator or interpreter.
EmploymentJapan.com is an online gateway that connects companies looking to hire bilingual employees and non-Japanese speaking specialists in the tech and other sectors in Japan, as well as pairs employers outside of Japan with Japanese-speaking bilingual people for jobs in their respective countries.
Sales Representative or Customer Service Agent
Many business owners are looking for bilingual Japanese employees who can understand the needs of their Japanese customers and operate in both Japanese and English. Having Japanese-speaking employees deal with Japanese clients adds tremendous value to such companies.
A job like a Sales Representative or a Customer Service Agent can help you build up your career experience by understanding another language, building rapport with clients, and many other aspects that will allow you to grow within your chosen career path.
Flight Attendant
The Japanese Travel and Tourism industry is growing year on year. Japan is an important destination for the aviation industry because of the high volume of passengers who travel to and from Japan.
If you know Japanese and are interested in a job in international travel, where you always meet new people and where you can earn a good amount of money, you can always try to get a flight attendant job.
Jobs in Japan
There are various options for getting jobs in Japan. Japan has an acute shortage of information technology talent, and it's quite easy to find a rewarding tech job in Japan if you have Japanese language proficiency. However, many companies do hire information technology and other tech people, even without Japanese skills but with good English proficiency.
For non-technical people, there are many job opportunities in Japan for teaching English and other languages. Most of these opportunities do not need Japanese language skills. Similarly, the number of international schools has been growing in Japan. All such schools need native or near-native English-speaking teachers. In addition, you will find many opportunities with bilingual recruitment companies or as an insider recruiter with foreign multinationals. Knowledge of the Japanese language helps a lot for such jobs, but it is never a mandatory requirement because the candidates you will deal with are bilingual people with English speaking skills.
To Conclude
Japan is one of the most powerful economies in the world, and as a result, it is an increasingly popular destination for people who want to find a career in a specific field. We hope this post has given you a better idea of how to find a career with a focus on Japanese in Japan or your home country.
You may also like: Tips For Working With A Foreign Language In An Office Setting
Image source: Unsplash.com