Click here to get this post in PDF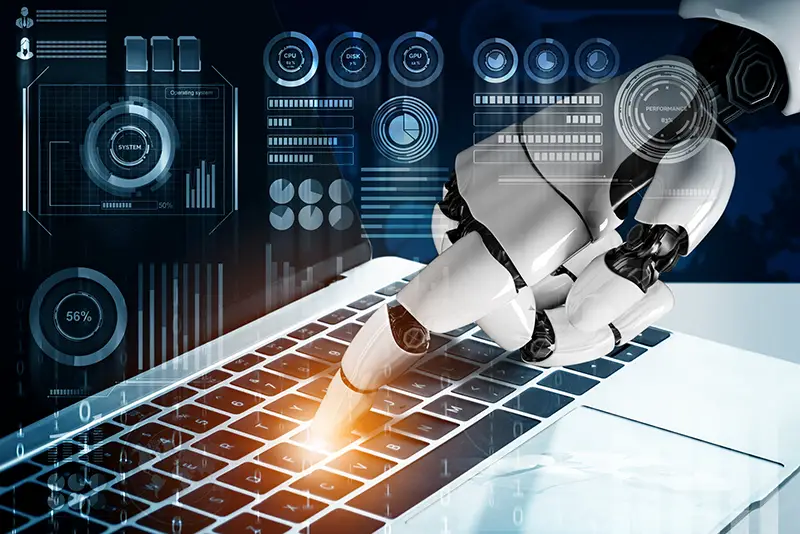 With the advancement of technology, certain tools are getting introduced to the market and with that many manual traders are inclining towards automated trading methods. With the help of the best forex robot, a trader can get the advantage of accessing automatic trading operations as well as the benefit of trading with nominal human intervention. Accessing an FX robot is quite easy, and many platforms grant an instant buying opportunity to traders. But before you decide to use a forex robot for upcoming trades, it is recommended to go through the pros and cons to evaluate its capability in a much better way.
How forex robots can be beneficial in your trading journey
Eliminates the influence of human emotions
Investors, irrespective of their experiences, can be influenced by emotions like greed or fear while deciding that can impact a trade. On the other hand, Forex robots are immune to such factors and take decisions solely based on certain trading signals and technical analysis. Thus, using an FX robot enables critical thinking eliminating any sort of emotional biases.
Take the advantage of trading 24/7
As the market allows trading for 24 hours, it can surely be a lot more beneficial than other markets such as the stock market. But manually trading for 24 hours is not possible for an investor and here's using an FX robot can change the whole scenario. Forex bots can execute a trade without the need of taking a break which enables them to monitor the market precisely at all times.
Get the benefit of backtesting a strategy
Backtesting a particular strategy involves analysing historical data to evaluate how profitable the strategy will be. Thus conducting this process manually can require a lot of time and can be complicated as well as necessitates an investor to optimise certain data sets. Using an FX bot helps you to store and save data to go through huge volumes of past data to evaluate the effectiveness of a certain strategy before using it in an actual trade.
Bots let you handle complex operations seamlessly  
This is needless to say that an automated computer programme can handle complex functions better than humans. Where manually managing tasks like managing stop-loss orders and seamlessly handling entries and exits simultaneously can be a bit challenging, bots can easily perform such operations while keeping track of multiple pairs of different currencies.
Enables you to manage tasks faster and more efficiently
Compared to manual scanning of the market, carrying out trades and relying on forex bots can make things a lot faster. While there can be a risk of missing specific opportunities by manually executing trades, forex robots can handle such functions within seconds, enabling you to grab better opportunities.
Using forex robots does not require you to be an expert
Forex robots can be purchased easily, and you need not be an expert to use their benefits at all. But even if bots are comparatively easier to use, it is recommended to thorough research along with testing the bot on a demo account as an investor.
Drawbacks of using an FX robot
Chance of data-mining bias risk
While backtesting is a benefit of using forex robots, it comes with a drawback as well. FX bots tend to pick one backtest among tons of others and present it as the probable result. Unfortunately, this creates a false understanding of the outcome and can often be presented without much testing.
Risk of encountering a scam
Although many investors tend to rely on FX bots, there is also a high chance of encountering scams while dealing with such bots. So make sure to properly conduct your research and go through reviews before investing in one.
Tend to be vulnerable evaluating fundamental analysis
While FX bots are primarily beneficial for interpreting technical analysis, when it comes to evaluating the value of an asset by determining certain external factors, these are not quite helpful. For fundamental analysis thus relying on your experience and ability to foresight is what you would need.
Conclusion
As we've seen, using an FX bot has its perks and drawbacks; thus, as an investor, you need to properly evaluate a bot's value and usability to use in your trading journey.
You may also like: Best Forex Trading Tips For Beginners in 2021
Image source: Dreamstime.com