Click here to get this post in PDF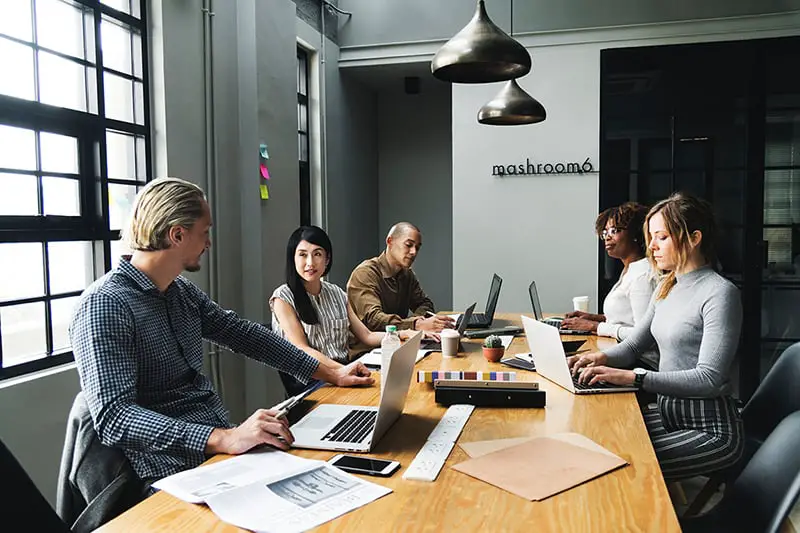 Technology has made major changes in the way we organize our work. Various tech innovations and improvements have made workers more productive.
Still, no matter if you're a flexible worker or you have a strict work schedule, it's important to establish some sort of a steady work rhythm. This doesn't necessarily refer to your daily schedule, but to the way you cope with your work tasks. Here are a few tips that will help you get your things done in an efficient way.
Following the body rhythm
When you wake up, your mind and body are fresh and ready to deal with complex work tasks. That's why it's clever to do the big things first. In line with that, use the beginning of your work day to sort out more demanding business tasks. 
It doesn't necessarily need to be morning. Since work schedules may vary, especially if you're a freelancer, some workers might sleep in the morning and start working in the afternoon. What's important to stay productive in any kind of work is to teach your mind to solve more complex issues first. That way, you'll use your physical and mental potential in a reasonable way. 
As your work day is unfolding, keep doing simpler and simpler tasks, which will be in accordance with the level of exhaustion of your brain and your body. 
Planning in advance
It's hard to establish a steady work rhythm if you don't analyze your achievements and your next assignments. 
That's why we recommend that you spend some time every workday reading through the accomplished tasks, as well as those urgent ones. 
For instance, you can do that during the last half an hour of your work day. The benefit of this end-of-the-day analysis will be twofold.
On the one hand, you'll keep getting instant insight into your daily work results. Such an approach will help you spot any unfinished tasks and accelerate their finalization. 
On the other, you'll have enough time to prepare yourself for the following workday and order the tasks from more demanding ones to simpler ones. This is where to-do lists can work for you and keep you focused on your tasks during the workday, so don't hesitate to use these tools in your work organization. 
Analyzing your recent work with hindsight and planning in advance will contribute to a well-balanced daily rhythm. 
Isolating yourself from distractors
When you sit at your computer, you can expose yourself to an immense number of distractors. 
Apart from that, home workers can be interrupted by other family members, their pets, or any other household-based distractors.
On the other hand, office workers often get interrupted, as well. 
This is why you should take some measures to avoid this interference. 
For starters, don't open too many tabs on your computer, but stick to the ones that you need for your work tasks. If you get hooked on social media or any other form of online entertainment, schedule some breaks during your work day. For instance, whenever you finish any of the larger tasks, treat yourself to a short chitchat break with your partner or friend or a short gaming session. This combination of focused work and short relaxation pauses should improve your productivity. 
Further, leave your phone in your car or in another part of your company premises. Using a smartphone at work will kill your work rhythm and reduce your productivity. Read more about it in the survey conducted by CareerBuilder. 
Using time-saving solutions
Since unprecedented technological development has caused all these changes, it would be nice to use some of its products to improve your work habits. 
First and foremost, whoever collaborates with other people should be using a reliable project management tool. For instance, you can opt for Trello or Basecamp, which are great tools for smooth project planning and task distribution. 
However, for complex business operations, go for Milanote, Asana or Evernote, since they offer a wide range of project management options for all sorts of businesses. If you delegate tasks to other people or manage staff from different locations, there are also tools that allow you to create staff rotas
Moreover, you should accelerate all other work processes, as well, such as preparing and making payments. 
Today you can make your payments via online payment gateways. Your collaborators, business partners, and outsourcers will receive their money in the shortest time possible.
All these hacks will ensure that you don't waste your time on those mundane tasks, but use it to improve your work rhythm. 
Conclusion
Staying productive and concentrated on work isn't always easy. This guide is here to help you overcome some obstacles you might come across in your work flow. If you incorporate them in your work organization, you'll establish a steady work rhythm and improve your productivity.
You may also like: How Upskilling Your Team Can Improve Productivity
About the Author
Mark is a biz-dev hero at Invoicebus – a simple invoicing service that gets your invoices paid faster. He passionately blogs on topics that help small biz owners succeed in their business. He is also a lifelong learner who practices mindfulness and enjoys long walks in nature more than anything else.