Click here to get this post in PDF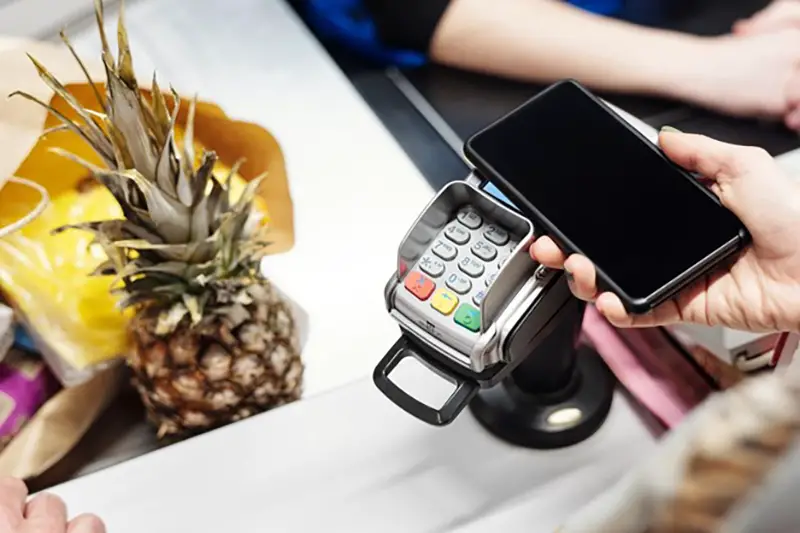 If you are thinking about starting your own business, you have probably thought about the payment options that you will offer your customers when they will pay for your goods or services. These days, as more and more businesses are moving away from being cash-only enterprises, it is natural to think about getting an EFTPOS terminal for everyday operations. And although some people may be apprehensive about buying an EFTPOS terminal for their business in the past, there are many benefits to having this payment option available to your customers who need it. 
Payments are easy
If you want to make payments as easy as possible when you are running a business, getting an EFTPOS terminal is the way to go. Payments are fast and easy with EFTPOS because the funds from your customer will go through almost instantaneously when they finalise a payment. It is also easy for you and your staff members to learn how to use the EFTPOS machine as well. Most terminals will have easy to follow instructions so that you can learn how to quickly process transactions. This is great for businesses who have multiple employees because anyone can use the terminal for payments whenever they need to, so it offers a convenience that you don't get from other payment options. Another great thing about using an EFTPOS machine for your business is that there is 24/7 customer support available to those who need it. So if your EFTPOS machine goes down, or you need some assistance when something goes wrong, you will always have someone to help you with it. 
Prevents loss or theft 
If you have physical cash that you keep on your premises, you run the risk of losing it or having it stolen if it is not looked after properly. But, if you have an EFTPOS machine, you don't have to worry about these two things because the cash is transferred electronically. When someone uses their card or device to pay using your EFTPOS machine, it is a fairly secure payment system, which means that you and your customer should feel safe through the whole process. It is also safer for business owners who have multiple staff members because it prevents people from stealing money from your business, which is something that you may have to think about if you use only cash. Billing at the end of the day is easier with EFTPOS as well because you can transfer large sums of money quickly, and easier than you would with physical cash. No need to run to the bank to drop off your earnings, because you can just send it through electronically.
So if you want to make sure your money and your customers' money is always safe and secure, you should get an EFTPOS terminal and try to limit cash payments as much as possible. 
Tracking made easy
If you want to keep track of any payments made to your business, you need to invest in an EFTPOS terminal. When you have predominantly card payments for each transaction, you can track each of the payments because the bank will keep a record for you electronically. The EFTPOS terminal will also issue you a physical receipt when you process a transaction through the machine, so you can have a record of the amount spent and you can give your customer a copy as well. Giving customers a receipt for proof of purchase is always a good idea because it makes it easier to process returns or refunds because you will be certain that the transaction came through your business. This means that it is easy for business owners to resolve disputes with customers because you will know exactly how much was charged and when. If you are interested in buying an EFTPOS terminal for your business, click here to see more. 
Easy to manage your funds
If you have an EFTPOS terminal to use for processing business transactions, you won't have to worry about getting change or making sure that people have the correct amount of money when they are making a purchase with you. An EFTPOS machine charges the exact amount for any purchase, whereas when people pay with cash, you need to have the exact amount or someone will have to give you change. This can be very frustrating for businesses because it means that they have to have change every day for people who want to pay with cash. However, if you only have EFTPOS or if you offer EFTPOS as the preferred method of payment, you don't have to worry about this as much, which can save you time, money and effort. When you have a til that you have to prepare every day, that is just one more thing that you have to look after and check up on throughout the day, but with an EFTPOS machine, you can just set and forget, and it is easier to manage. 
More flexibility when using these devices
Because most EFTPOS terminals that are made these days are designed for business owners to use every day, they offer certain flexibility that you don't normally get from cash payments. Most EFTPOS machines will accept many different types of cards, which means that more customers can feel free to pay for the goods and services that your business has to offer. Customers don't just have to use just a Mastercard or Visa, which are the two cards that most people use, because you can use AMEX, Diners Club card or Discover card as well. Customers can also use their digital devices like their phone or watch to pay using things like Apple Pay, Klarna, Zip pay and After pay, which makes it easier for customers to pay for things the way that they want to. Another great thing about some EFTPOS terminals is that they are fully mobile, which means that you can move the machine around if you need to. This allows for more flexible payment options for customers, which is great for people who work in the service or hospitality industries.
You may also like: Cashless Payments: A Quick Win for your Customers