Click here to get this post in PDF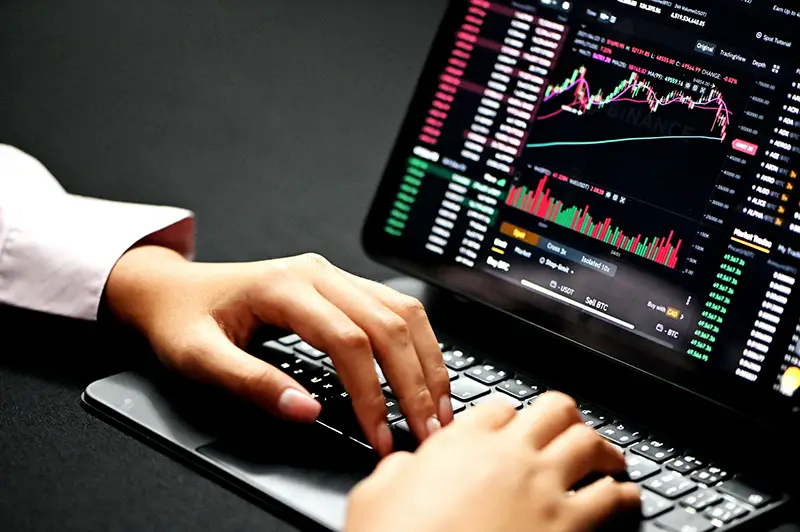 Diamond is one of the rarer patterns to appear on charts. A pattern may appear only a few times a year, but this doesn't diminish the importance of learning the pattern as it can make a lot of money at once if used correctly. Secondly, understanding the peculiarities of the formation of a Diamond pattern on the chart gives you more knowledge about general principles of technical analysis.
How Is the Diamond Pattern Formed?
Diamond is a reversal pattern. It is formed in two main ways:
When the decline should be replaced by an increase.
At the very top of an uptrend, when it abruptly changes into a downtrend.
Thus, we are talking about both a bullish and a bearish diamond, depending on the situation.
Diamond Pattern Trading Methodology 
The main rule of diamond pattern trading: don't trade inside a pattern! 
Trading algorithm for buying
The first thing to do is to identify the diamond on the chart. The main difficulty is not to confuse the pattern with a head and shoulders pattern and not to be fooled by certain distortions on the chart because the classic diamond shape may not exist. So, first of all, you need to learn to see the "diamond" on the charts.
Since the diamond is a reversal pattern, it is important to enter the market in the opposite direction of the current trend. It makes sense to open a buy deal in several cases:
on the breakdown of the price extremum of the diamond top reversal pattern
when the candle is closed above the established resistance line
when the price crossed the upward direction and returned from the resistance line
after the prices of the securities have exceeded the last important extremum in the pattern
Don't forget about the importance of ensuring an open position, which saves you from potentially large losses. Such insurance is called stop loss. The stop loss is set a couple of points below the diamond bottom chart pattern or its last low. It will help save funds during a short-term price pullback and wait for a profitable upward movement. 
Trading algorithm for sale
You can enter a sell order beyond the maximum (look at the upper right resistance line). Successful sell trading is also possible when the diamond's low is broken. Knowing what a diamond is and how to determine the top reversal and the diamond bottom chart pattern will help you to distinguish this pattern on the charts in time and, using its trading features, make significant profits or, at least, protect your funds from unjustified losses.
You may also like: Why You Need Crypto Margin Trading
Image source: Unsplash.com