Click here to get this post in PDF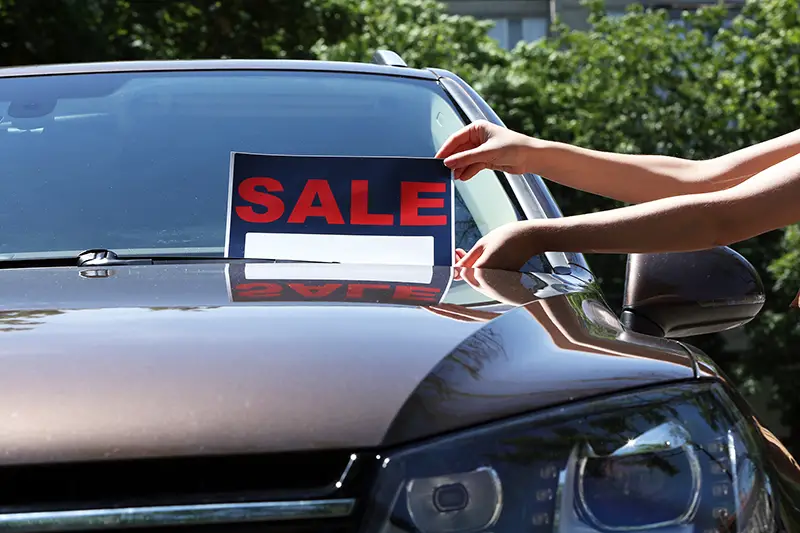 Whether you're buying a used car for yourself, your kids or your business, knowing what you're getting into before handing over any cash is essential. So, we've put together this blog post to help you determine the condition of a used car before you buy it.
With a hefty price to pay and a lot of paperwork, more people are opting to buy second-hand cars. However, purchasing a used car is not always a walk in the park either. It is important to do your homework and ensure you know your budget and what is a fair price to pay for a particular vehicle so as to lessen your odds of being ripped off or getting a bad deal. It also helps to know some of these useful tips for buying a used car before you visit the dealership.
First, let's talk about some of the most important terms to know when buying a used vehicle.
1. The Title Must Be Clean
A clean title is when the vehicle you're interested in has no liens, warrants, auction claims, repossessions, or other legal proceedings that have been resolved. You can save yourself a lot of hassle by making sure that the title is clean. This is where a service such as VINSPY is invaluable.
2. Make Sure the Car Has Never Been in an Accident
The CarFax vehicle history report will show if the car has been in an accident, which is essential information to have before buying a new vehicle. Not only can an accident result in costly repairs, but it can also impact the value of your car.
3. Check the Odometer
One of the easiest ways to determine if the used car you're interested in is a good deal is to check the vehicle's odometer. You must ask your used car dealer for the mileage on an odometer statement. You can then compare that number to what you read on the vehicle's title to see if there are any inconsistencies.
4. Determine if the Car Runs Well
You can often determine the condition of a used car by taking a look at how it runs. You can do this by taking a look underneath the vehicle and looking for anything out of place. You can also tune into the sound that the engine is making. A great diagnostic tool is the icarsoft cr pro, which enables you to diagnose complex problems. If you see any issues, then it's time to look elsewhere for your next used car.
5. Test Drive the Car
Just like you would with a new car, it's essential to take the used car you're interested in for a test drive to make sure that everything is working correctly. While you're driving, take a look at the engine and see if there are any smoke or water leaks. You should also check to make sure that there are no unusual noises or strange smells.
6. Ask for a Warranty
You should always ask for a warranty with a used car you're interested in because it can save you a lot of headaches down the road. If you're buying the car from a dealer, ask for an extended warranty to help you get the repairs done at a discounted rate.
All of These Things Will Ensure That You Get the Most Bang for Your Buck at the Dealership
There are a lot of great deals out there when it comes to used cars in hollywood fl. However, you need to make sure you know what to look for to get the most out of your money. All of the information listed above will help you determine if the used car you're looking at is in good condition.
The bottom line is that you need to be sure that you're making a wise decision when buying a used car. If you don't make the right decision, then you could get stuck with a vehicle that will cost you significantly in the long run.
You may also like: Reasons Why Buying a Used Car Is Better Than a New Car
Image source: Shutterstock.com