Click here to get this post in PDF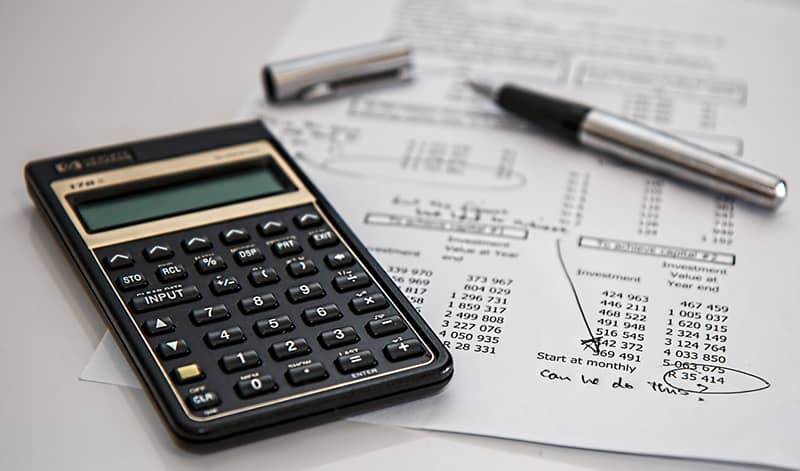 No one loves talking about budget cuts and making a list of where to cut spending is one of the hardest tasks to befall a business owner. And yet, more and more companies find themselves in the unpleasant situation of having to reduce costs, whether it's because their industry was particularly affected by the COVID-19 crisis, the revenue hasn't met their expectations, or because that's what shareholders believe is best.
When planned right, budget cuts can address major vulnerabilities and even save businesses from failure. Unfortunately, when you cut from the wrong area, you can accentuate the exact problems you were trying to solve and even cause new ones. No business is safe from financial difficulties, and the fact that you must reduce your budget doesn't mean you're headed for bankruptcy. However, you need to stay away from the "make cuts wherever you can" mentality; otherwise, productivity and employee morale will suffer.
Reconsider the workspace
The COVID-19 pandemic had a major impact on the commercial real estate field and made many business owners realize just how much of their monthly budget goes to rent. Under normal circumstances, businesses renew their lease agreements without giving it a second thought, but now is a great time to reconsider the way you use the physical office space and see if you're not wasting money unnecessarily.
Forced by the lockdown, businesses have been forced to switch to remote work in the past few months, and, to the surprise of many, the results were better than expected: not only does remote work not affect productivity, but it also helps businesses save big on rent costs! If part of your employees can do their job remotely, you might not need so much space after all, and you can downsize to a smaller building in a better location.
Outsource processes
What happens when you need to invest in something, but your budget simply doesn't allow you to hire personnel? You turn to outsourcing, of course. The global market size for outsourcing had already reached $92 billion in 2019, and this year it's expected to grow even more, as more and more businesses realize its cost-saving potential. Considering the transition towards digital transformation and the high costs of maintaining an IT department, software outsourcing will remain the most outsourced function, but we're also seeing growth in areas such as accounting, marketing, sales, and administrative tasks. On average, a company can cut costs by 30% by outsourcing part of its processes to an offshore freelancer or agency. So, if you can't afford to scale up by recruiting in-house personnel, outsourcing empowers you to innovate on a budget!
Go over your contracts
Going over your contract is a recommended practice in general, but all the more so when you're facing financial difficulties because your businesses may be bleeding hundreds of dollars every month without you realizing it. Make a list of all your suppliers and split them into two categories: essential and non-essential. For the non-essential category, see if there are some that simply don't make sense to renew, because these can bring down overhead costs considerably. For example, with marketing moving online, it doesn't make financial sense anymore to pay for branded merchandise. You can also cut down on some types of office supplies that cause waste, such as plastic coffee cup lids. As for the essential category, which includes things like energy suppliers, phone subscriptions, or office cleaning services, see if you can negotiate better terms or find a deal elsewhere.   
Review your online business tools
Unfortunately, legacy systems are still part of many enterprises and hold them back both financially and digitally. According to a study by Computer Weekly, banks and companies from the public sector still rely on outdated software from suppliers such as IBM and HP, which not only hinders productivity but also leads to financial losses.
Of course, no one wants to lose money on purpose, and one of the reasons why so many legacy systems are still around is that they can be hard to identify. In general, these are the characteristics of legacy software:
It's no longer supported by the vendor, so it doesn't receive updates. This is more important than age itself because a business tool can be ten years old and still work perfectly if it receives automatic updates and security patches.  
It's based on old technology that's no longer available.
It's no longer compatible with your existing systems.
Its developer ran out of business.
It doesn't follow the current needs and best practices.
It's slow, inefficient, and crashes frequently.
It doesn't have mobile support.
If you recognized one of the online business tools you use in this description, be it CRM, accounting, or project management, now is the time for an update. Legacy systems slow you down and they're security breaches waiting to happen.  
Get your employees involved
All discussions regarding budget cuts should involve the finance department and high-ranking executives and, ultimately, they're the ones who decide what stays and what goes. However, that doesn't mean that employees or team leaders shouldn't be involved. On the contrary, their input matters for two reasons:
They can help you identify vulnerabilities that you didn't know existed, and their suggestions can provide valuable insights into how to boost productivity.
By getting them involved, you boost transparency and morale. Whenever a company makes budget cuts without any explanation, employees are afraid of being laid off, which leads to anxiety, gossip, and tense management/staff relations.
Factor in lost time
When you're trying to cut costs and save money, it's easy to get fixated on numbers and forget that money isn't your most valuable resource. Time is just as important. So, ask yourself: are all employees using their time in a way that helps the company? Keep in mind that a busy employee isn't necessarily a productive one. If they spend eight hours a day doing redundant, repetitive tasks, it's wiser to automate or outsource those tasks and free up that employee's schedule for something that can generate more revenue.   
You may also like: 4 Ways to Dramatically Increase Morale Within Your Business
Image source: Pexels.com