Click here to get this post in PDF
Developing a distinctive brand is one of the finest methods to keep one step ahead of the competition. Those who may benefit from a company's products and services will be drawn to the brand rather than checking out what other firms offer. As a result, custom machining has the potential to aid in the development of brand awareness and gaining the market's respect.
Custom machining is a proven and true manufacturing technology of metal products that is utilized daily for various tasks. It is used in almost every application that needs engineering or plan design. This manufacturing method was first developed in the 1960s and has subsequently expanded to include a wide range of metal manufacturing applications.
There is a lot to gain from learning about machining services and how they can benefit your specific business application, so let's take a look at all of its several advantages.
Streamlined Manufacturing
When a company has a relationship with a bespoke component maker, it no longer needs to rely on vendors of ready-made parts. When custom components are necessary, they are readily available. As a result, the business's manufacturing process is simplified because component shortages do not hamper it. A business benefits from a faster turnaround time when it's an efficient production process.
Furthermore, if a business needs to make any last-minute alterations to the parts, a machine shop may simply incorporate these changes into the bespoke parts.
Quality Consciousness
Finding consumers will not be an issue if a custom machine business is renowned for using only high-quality materials. Unfortunately, there are a lot of firms out there who are eager to make components that barely fit local standards. A store that goes above and beyond using materials that are known to endure longer will stand out from the crowd.
Time-Saving
One of the most significant advantages of custom or CNC machining is that you save on resources by not wasting time and money searching for components that are no longer in production and may not be easily available from a third-party vendor. Instead, in less time than it takes you to search, the proper custom machining business can take your specs, make the components you need, and send them to you.
Assistance With Design Issues
Offering bespoke machining services does not necessarily imply developing new components based on the customer's plans. Sometimes the process includes assisting the customer in developing a customized design that is more effective than the original. Having a reputation for being able to assist with design challenges is an excellent way to establish a brand.
Replacement Of Out-Of-Production Parts
Many company owners continue to operate machinery that is no longer manufactured. This makes it more difficult to locate original components when they are required. A CNC machining firm that is recognized for producing high-quality parts may replicate such components to the same specifications as the original manufacturer. The customer can save money on manufacturing expenses and retain utilizing older equipment thanks to the possibility of purchasing bespoke parts.
Smaller Runs  Are Accepted
A client could only want three or four pieces of a bespoke item every couple of years. Some firms might turn down the opportunity to set up machinery for such a tiny order. If the components are supplied to meet the client's expectations, a machining business that willingly accepts these sorts of orders will create a lot of positive word of mouth.
Custom Designs Are Saved
Nobody loves the thought of having to start from scratch every time a bespoke part has to be changed. Customers are more likely to spread the information if they can keep the specs on hand. Little gestures like these are what keep consumers coming back and recommending the business over time.
Turnaround Time
Custom machining is expertise, but it's one that's frequently required to be performed under time constraints. Having the necessary equipment available to complete any project on time will set the business apart from the competitors. As a result, customers would gladly return to CNC manufacturing businesses that can deliver bespoke components quickly without sacrificing quality.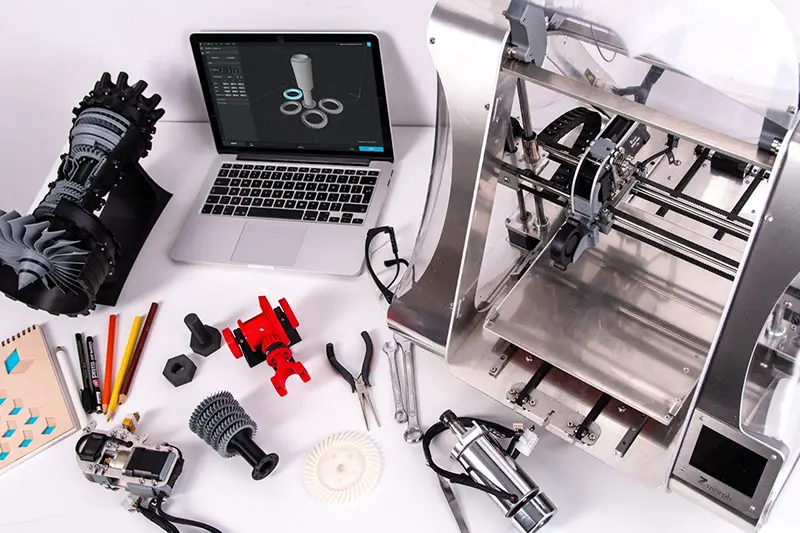 Taking Responsibility for the Work
Producing high-quality bespoke components isn't enough. If the firm stands behind its work, it will improve brand awareness. While clients are unlikely to have any difficulties with component quality, knowing that they can obtain a quick answer if anything isn't quite right gives them a lot of comfort.
Final Thoughts
Custom machining services are becoming increasingly important as technology develops and advances, ensuring the viability of today's enterprises and industrial processes. Businesses would be compelled to replace complete machinery regularly if custom machining services were not available, costing them a lot of money. 
Custom machining technology has a lot of advantages for companies who want to use it in their manufacturing processes. As a result, businesses should embrace this technology and explore using these services for larger production projects.
You may also like: 5 Tips to Select Right CNC Machining Services for Your Business