Click here to get this post in PDF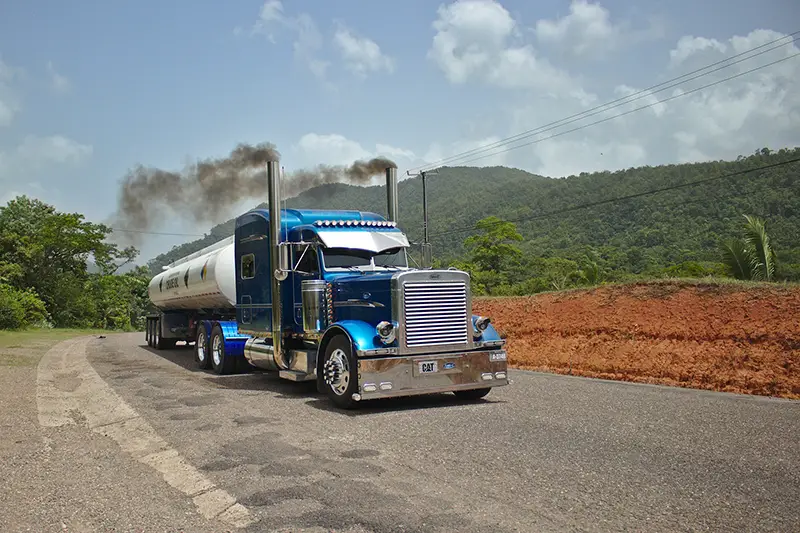 There are numerous freight factoring companies that offer an innumerable number of services and have different terms that can make or break the company in the long run. Picking out which one to go with can prove to be an overwhelming decision. 
Choosing the right freight factoring company is a serious exercise and should not be taken lightly as it can turn into a nightmare that will cost your small business money as well as critical client relationships, and it can also cause instability within your business operations. 
There are many aspects to be considered when looking for the right freight factoring company that is right for your business. Here are some key items to consider when selecting a freight factoring company.
1. Experience
The amount of time a factoring company has been in business is one of the most critical aspects of a quality factoring company. You are better off choosing a company that has a history of working with companies in the same line of business as you and has been around for a decent amount of time. 
You need to consider how they serve and tend to small businesses in the logistics industry. The more a factoring company understands the freight industry, the smarter and more elaborate funding agreements can be made. 
Granted, just because a factoring company is fairly new to the scene, that does not make them a poor factoring services provider; they just don't have enough experience with the intricate details of what and how your industry functions. 
The longer a factoring company has been in operation, the smoother the process of funding will be and the lower your total risk will likely be.
2. Flexibility of Terms
Flexibility in a factoring agreement is something that you as a customer should seriously consider.  A long-standing contract with a factoring company can be a good thing especially if it consists of price breaks or flexible rates. However, most factoring companies will alter their rates based on increased factoring volume or competitive offers from other businesses.
Another angle provided by the flexibility that comes with invoice factoring is allowing you to choose which customers you'd like to factor. Make sure you avoid terms that require you to factor your entire book of customers. After all, you do not want to pay a factor fee on a customer that is willing to pay you quickly.
Make sure you work with a factoring company that can offer you a solution that will effectively and efficiently serve your interests best, and not the other way around.
3. Specialization
Choosing just about any factoring company who wants to work with you is not the only way. It is highly imperative that the company you choose to work with actually specializes in the transportation industry. 
Working with a company that has minimal experience in the trucking industry is not as good enough as working with an inexperienced factoring company, and this could turn out to be a serious liability. The company must be up to speed on the finer details that trucking businesses like yours face every other day.
You can determine if they have some experience in your field by asking them industry-specific questions. For example, are they conversant with industry terminology? Do they know who the key players are? Is the person you are speaking to familiar with all the paperwork needed to deliver a load?
4. Rates or Fee of Factoring
When it comes to factoring rates and fees, you should attentively look into the types of factoring the company offers. Ask the factoring company about their rates, commitment requirements, and approval process. 
Factoring rates are normally based on monthly, quarterly, or seasonal sales volume or cycle. You will find that many factoring providers peddle their no minimums policy. However, these are typically at a much higher rate in the factor's term contracts. Again, it is very important that you ask for more details about the contract terms.
You should watch out for a factoring company that charges minimum-volume fees or has other hidden fees. These are fees that a factoring company charges when a customer does not reach a certain amount in a given month, as provided for in your factoring agreement.
In order to avoid hidden fees, you have to read the fine print on any agreement you are asked to sign by the factoring company. The following are some of those common hidden fees you should keep a close eye out for:
Administration or Maintenance Fees: charged to keep an account current or for providing reports.
Invoice Processing Fees: charged for processing invoices.
Monthly Minimum Fees: charged for processing fewer than agreed upon invoices during the month.
Early Termination Fees: charged when you've signed an agreement covering a set time period, then opted out early.
5. Recourse or Non-recourse Factoring
Recourse factoring means that you are at the end of the day accountable if the factoring company cannot collect on your customer invoices. 
A good factoring is one that will make every effort to collect payment before returning the invoice to you. Also, they should not ask for a lump sum upfront. Instead, they may take a percentage of upcoming cash advances or reserve payments to settle the invoice total.
A non-recourse factoring company, on the other hand, takes up more of the credit risk for the collection of the invoice. Characteristically though, non-recourse is only applicable to a customer's client who files for bankruptcy within a set amount of time from when the invoice was sent. 
Non-recourse factoring significantly benefits you by lowering your risks of not getting your payments. You should be very watchful of a factoring company that is not open about what non-recourse factoring really means.
Even though it may benefit you to find a factor that offers both recourse and non-recourse factoring, a factoring company that has a strong credit team, a strong balance sheet and credit culture can help ensure that your risks are covered. This helps get rid of some of the weight of "being on the hook" for bad debts.
6. Customer Reviews and Ratings
It is recommended that you have the factoring company walk you through their process for handling invoices, billing, and collections before signing on to work with them. This can provide you with insight into how the factoring company will treat and handle you and your clients. 
It should be in the factoring company's best interests to treat you as well as your customers with courtesy and professionalism. Choose a factoring company that makes customer service a main priority and you will find it easy to check on and manage your account. 
Checking a factoring company's referrals and reviews on Google and their company website can help in answering some of these questions. Are other customers satisfied? Is there something that the company does that contributes to either a good or bad customer experience? 
7. How Credible Are They
To find out how a factoring company's credibility looks like, you need to go look more into their operations. Do some online research and read up on customer reviews if possible. This is important if you are going to sell your invoices to a company. 
A few online negative reviews are common, but you will want to make sure the positive reviews prevail over the negative ones. You should also be keen on how the company handled and responded to the negative reviews if there were any. 
A positive reputation in the industry is an important feature for a factoring company to have.  A company that is part of an association like the International Factoring Association (IFA) is more trustworthy as these associations typically vet out the companies they work with.
8. The Additional Services Available
A good factoring company should offer a variety of additional services that can help expand your day-to-day business operations. 
For example, invoice factoring companies will typically offer collections services on your unsettled invoices. This means that on top of getting an inflow of cash, you also do not have to spend time chasing down your clients hoping they pay and you can focus on growing your business. 
Some factoring companies offer value-added services that can save you thousands of dollars per truck per year. These factoring companies will offer you some sort of fuel card or even a fuel advance. This involves loading funds on a card so you can use them directly at the pump. 
Other factoring companies work together with fuel card providers to offer discounts at the pumps at service stations all over the country which can save you some good money.
Other additional services provided by factoring services include, for example, a mobile app or integrated trucking software that will help with back-office support to handle the billing and collections. 
The Bottom Line
Selecting the right factoring company is vital to the long-term achievement of your company. The key to finding a great factoring company to work with is to get as much information as possible and ask the company representative direct questions. A little research can go a long way toward ensuring your factoring arrangement best serves both you and your customers. 
A professional factoring company should not be perturbed by your questions and should answer them promptly and honestly. The end goal is to find a factoring services provider that gives you what you need to help your company grow.  
You may also like: Air Freight vs. Sea Freight: Weighing the Business Profits
Image Source: Pixabay.com