Click here to get this post in PDF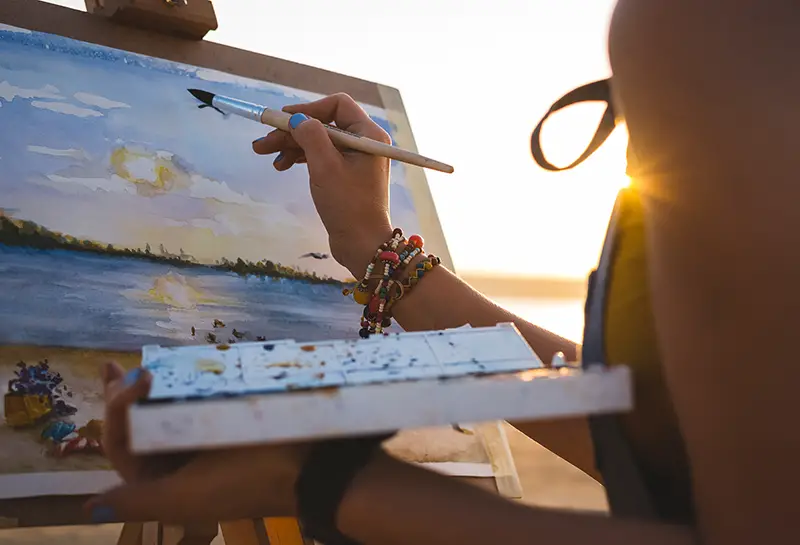 Interior designers advise buying watercolor paintings to give your rooms lightness, transparency, and sublimity. However, art galleries usually exist only in big cities. And even if they are present, the choice of paintings for sale may not be diverse and satisfying. European art enthusiasts and connoisseurs of the G.Art Gallery have gathered a rich collection of all types of paintings, including watercolors, for sale. The price for watercolor paintings will pleasantly surprise you, and the paintings themselves will delight all your visitors.
Decide on Genre
Having selected the picture technique, don't hurry to buy any painting. It is important to have an idea about the different genres and their acceptability or unacceptability for use in interior design:
·         You can't hang a picture depicting a construction site or a wide busy avenue in the bedroom.
·         Nude paintings are not suitable for the director's office.
·         The landscape of the metropolis in the kitchen will also not be as harmonious as a calm still life.
Select Painting Size
The peculiarity of watercolor paintings is that even small sizes will give you the feeling of meeting with a miracle and sublime beauty.
·         Such miniature watercolors are best suited as decoration on the desktop.
·         They will be great as a gift.
·         And even on the wall, they will look very elegant, especially in modern stylish frames.
Where to Buy the Best Watercolor Paintings
The best option to buy watercolor paintings online is to visit the G.Art gallery with its unique selection of pieces of art. Here, you can order paintings made in various techniques and genres from Eastern Europe. The paintings are made by both world-famous artists and novice talents.
By buying watercolor paintings, you let go of everything heavy and open yourselves to lightness and hope. Free your life to the beauty of the wonderful world and gorgeous imagination with the Gart gallery.
You may also like: 5 Ways to Sell Your Artworks for The Right Value
Image source: Shutterstock.com