Click here to get this post in PDF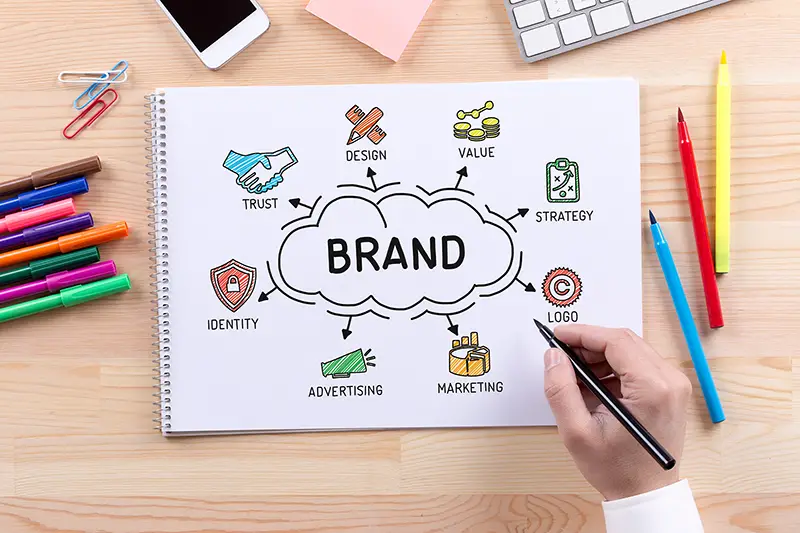 Every day, thousands of new start-ups are launched in Los Angeles due to its business-friendly climate. Though it means you have ample opportunities to launch yours, it also indicates that you are likely to face strong competition. Thus, standing out in the crowd can be daunting. Running a business requires strategy, innovation, determination, and the ability to make the smart choice. Among the most crucial steps that can help you build a strong foundation for your company is branding. To ensure that your unique ideas are skillfully implemented in your brand and that it has a strong backbone, it would be best if you hire a creative branding company.
What is Branding?
 Every famous brand that you know today was once a small business just like yours. Two college dropouts executed their vision of a brand for electronics by creating Apple in 1976. Similarly, in 1955, two ambitious brothers started a small burger joint, and today, McDonald's is flourishing as an international fast-food company. Branding was a crucial factor behind the rapid growth of these and other reputable companies. Branding includes a vast array of tasks, such as designing a logo, selecting a color palette, and formulating a positioning statement. At the core of each measure is the aim of gaining more customers by conveying your vision to the audience. It is also integral to your brand's reputation and how people remember it when they view its products or hear its name.
How Can a Branding Company Help You?
When you start a business in a competitive ecosystem like Los Angeles, you want to apply every effective strategy in your book to ensure that your voice does not become a murmur in the crowd. By adding immense value to your initiative, branding companies can increase your rankings. They help you build a unique corporate identity through various measures. Many entrepreneurs seek to collaborate with like-minded companies, and careful branding can earn you a front-row seat in the market.
 It also conveys to the people who you are, why you started, and what you offer. Research shows that people are more likely to shop from brands that they have a strong rapport with, making intuitive sense. Besides, a branding company's professional tactics will ensure that your recruits also feel connected to the overall vision, using it as a source of inspiration and dedication.
How to Choose a Branding Company?
Some people consult their business network before making an official decision, but many do not have a strong network at the time they begin. So, they prefer to conduct research in their professional capacities. However, if you google branding companies in Los Angeles, you will be perplexed by the overwhelming number of companies available. It is even more problematic when they all claim to be the best.
To ensure that you contact the right one, you should have a good tour of their website. Ask yourself if their website demonstrates the design they promise to offer you? You should also look into their "About Us" section to observe whether their story speaks to you. Make sure that you look at their previous partner and read the customer reviews before making a choice.
You may also like: Small Business Branding: Why It's Critical for Your Venture
Image Source: Shutterstock.com