Click here to get this post in PDF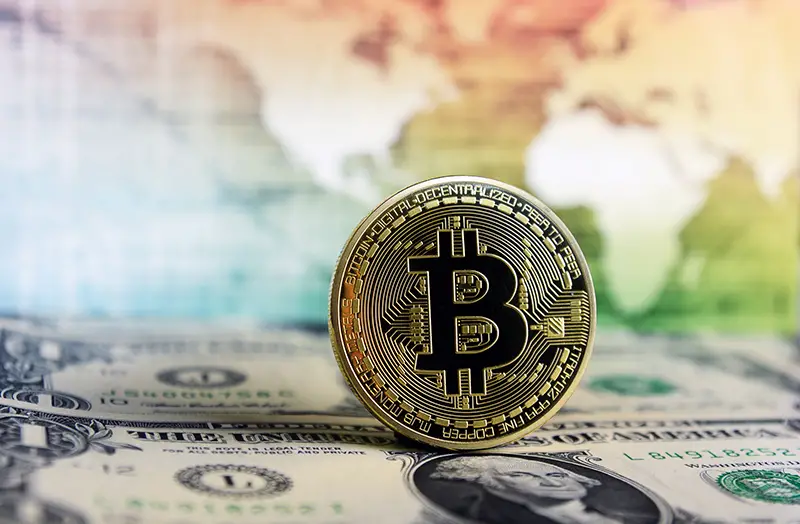 Bitcoin has been around since 2009, but what exactly is Bitcoin? How do you use it? What are the risks and benefits of owning Bitcoin? How long does it take for Bitcoin to transfer?
What is Bitcoin?
The world of finance is moving towards a computerized system. It's no secret that traditional business models have recently struggled because of low consumer spending. The fact that we're living on a changing planet has also had some effect.
Bitcoins are digital coins you can send through the internet. Bitcoins are developed and managed by its users instead of some central authority, which means that they cannot be manipulated or taken away from you as long as there's at least one person who is willing to do business in Bitcoins.
Like any other currency, they can be divided into smaller parts, with the smallest divisible amount being one hundred millionth of a Bitcoin and is called a Satoshi after the founder of Bitcoins. This amounts to 0.00000001 BTC, which is about $0.00005.
Where to Buy and Sell
Once upon a time, you could only buy Bitcoins from certain places, but now many options are available.
You have already set up a Bitcoin wallet by signing up for an online service through which you can send and receive Bitcoins. You can also buy Bitcoins from friends who have them or at a Bitcoin ATM (if there's one near you). If there isn't, then you could try the subreddit r/bitcoinmarkets.
Coinbase will give you an option for selling your Bitcoins as well, and this will be covered later on. Binance is a good place to go because it is one of the only exchanges that does not require ID. Edge is also a great option, but it requires ID and has limits on daily withdrawals, which actually makes it more secure.
Buying and selling Bitcoins is easy to do in the United States (and across much of Western Europe and North America). Simply sign up for a Bitcoin wallet service like Coinbase or Edge, link your bank account or credit card, and buy away! With such services, there is usually no limit to how much you can buy or sell. There are also some peer-to-peer marketplaces where you can trade Bitcoins directly with other people, but be aware that this comes with its own risks.
How to Buy Bitcoins
There are three ways to buy Bitcoins:
1. Sign up for a Bitcoin Wallet Service
2. Buy Bitcoins from a Peer-to-Peer Marketplace
3. Exchange your Local Currency into or out of Bitcoins
Once you have bought Bitcoins and they are in your Bitcoin wallet, you can spend your Bitcoins anywhere that accepts payments. Once the purchase is made, your bitcoin will transfer to your wallet in a matter of minutes.
How to Sell
The next step is to choose how you want to sell your Bitcoins. You can either enter a Bitcoin address (which would be like an email address) or even go directly to the Coinbase website, which will allow you to deposit USD into your bank account using your checking or savings account.
This will take about 3-5 business days to complete. It is best to link an account that has the highest amount of security because this may delay your deposit, but you can also link a checking or savings account for faster deposits.
Should You Sell?
Sometimes it is in your best interest to hold on to your Bitcoin and watch the price soar! Whatever you do, don't sell when the prices drop! You'll potentially lose money and won't have any once the price inevitably rises again. Only sell on the up to gain profit from your initial investment.
Conclusion
Bitcoin is new, but it doesn't look like it's going anywhere! Yet it is important to make sure all of your information is correct when making deposits because the security of your account may be at risk. Also, if you do not want to sell right away, or if the price drops while you have bitcoin, it is best to hold on to your bitcoin until it rises again (which it will!). Following these steps, you will never be caught off guard when dealing with digital currency!
With any luck, this article has helped provide you with some information on how to buy and sell Bitcoin securely. Only by understanding our options can we make the best possible decision about what to do next.
You may also like: How To Buy Bitcoin?
Image source: Dreamstime.com